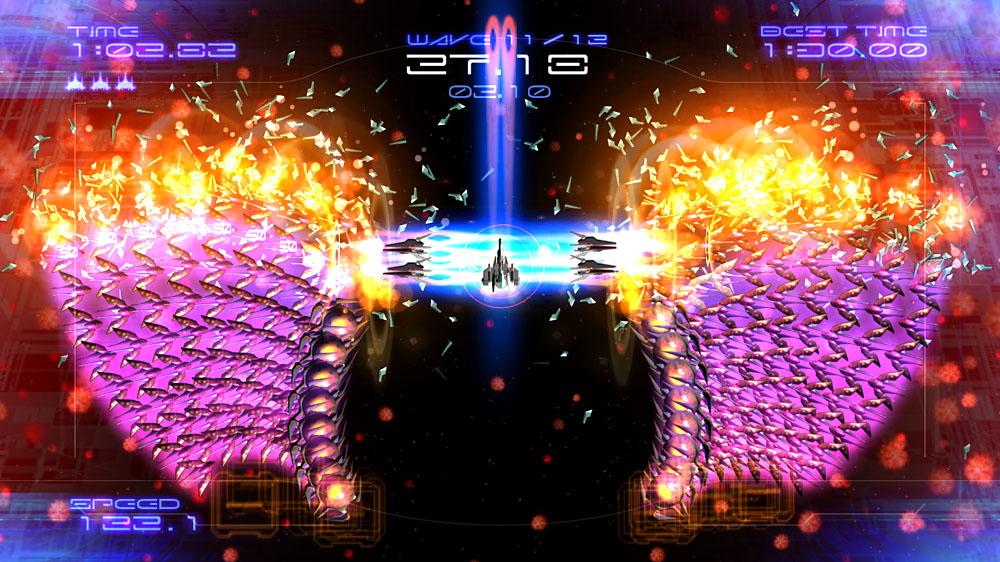 With the release of Xbox One Backward Compatibility, consumers can play some of their favorite Xbox 360 titles on their Xbox One, with more titles being added regularly to the list of available games. Microsoft today added two more Xbox One Backward Compatibility titles, Frogger and Galaga Legions DX.
GALAGA LEGIONS returns with greater features! Three years after the release of the sensational remake; GALAGA LEGIONS. This year marks the 30th Anniversary of GALAGA, a sequel to a classic title! Like the previous sequel, the world renowned Pac-man CEDX development team has worked on the title! With more intuitive and smoother controls, experience the great gameplay of famous battles with immense swarms! Compete with your friends for high scores! Once you start playing, you won't be able to stop! Why don't you give it a try?
Full game includes the new Versus Speed, Co-Op, and Versus Head-to-Head multiplayer modes! Earn achievements and post your high scores against other players on Xbox Live™! Hop to it and buy Frogger® now!
How to install and play Xbox 360 backward compatible games on your Xbox One
Disc: For disc-based games that are a part of the Back Compat game catalog, simply insert the disc and the console will begin downloading the game to your hard drive. After the game has finished downloading, you will still need to keep the game disc in the drive to play.
Digital: The digital titles that you own and are part of the Back Compat game catalog will automatically show up in the "Ready to Install" section on your Xbox One, and once they are installed they will show up in the Games section of your Xbox One.