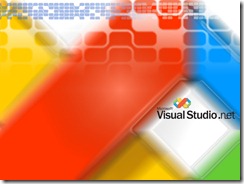 Developers have been concerned by the lack of Windows Mobile development tools in the latest Visual Studio 2010 betas from Microsoft.
Beta 1 of VS2010 and .NET 4 were made available last May, followed by beta 2 in October. Participants in Microsoft's Technology Adoption Program and Visual Studio Industry Partners had access to limited community technology previews (CTPs) after the beta 2 release.
Senior VP of the Microsoft Developer Division S. Somasegar has confirmed that Visual Studio 2010 tooling for Windows Mobile 7 and smart devices will be made available after the official release of Visual Studio 2010.
Somasegar said it will be released as out-of-band in conjunction with the technology itself. 
Microsoft is slated to offer a public release candidate (RC) of Visual Studio 2010 this month, delaying the formal "launch" of the upcoming IDE and .NET Framework 4 by a few weeks, according to the company. If Microsoft adheres to that schedule, VS2010 should be released to manufacturing (RTM) by April 12, the new launch date.
Visual Studio 2010 is still waiting for Silverlight 4, expected still in the first half of the year.
The Visual Studio Magazine article notes developers can expect to learn more about Windows Mobile 7 at the World Mobile Congress later this month and at MIX10 in March.
Read more about Visual Studio 2010 here.