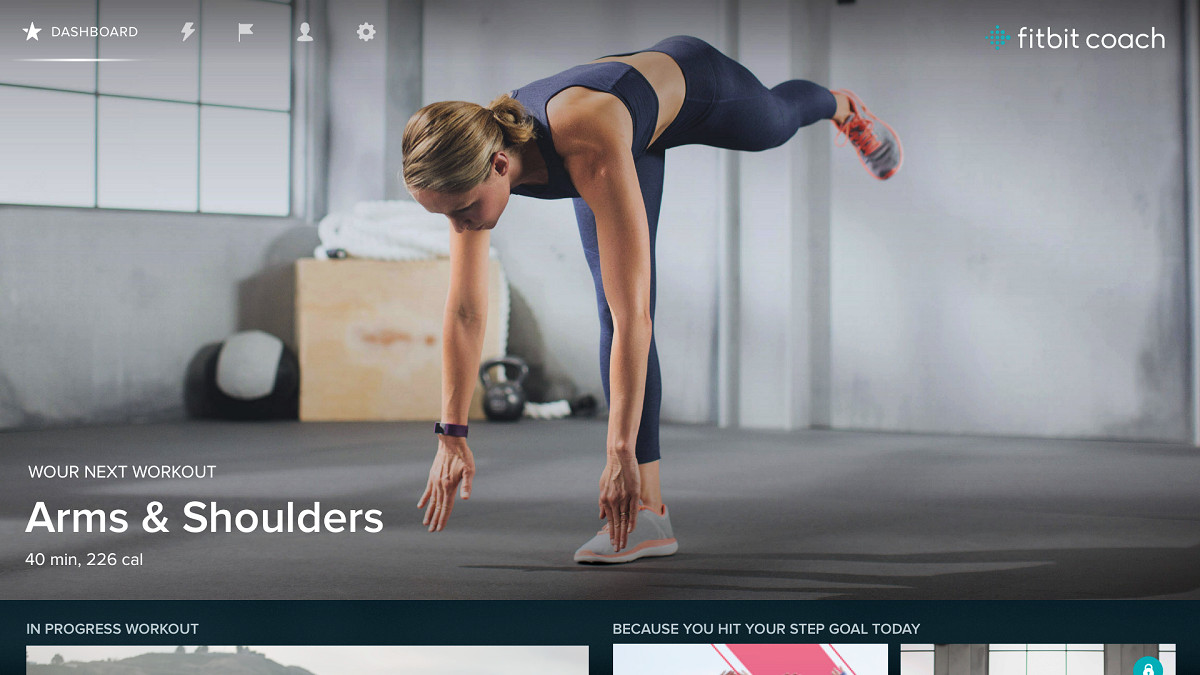 Update: The app is now available on the Microsoft Store and you can now download and use Fitbit on Windows 10 and Xbox starting today. You will need a basic or premium membership and Xbox One, One S, One X or a Windows 10 PC to run the app. Apart from that, you will need a Fitbit tracker or smartwatch to track your workout. You can download the app from the Microsoft Store below.
Original Story: Just in time for the post-Christmas rush, Fitbit has brought their Fitbit Coach app to Windows 10 and the Xbox One.
The Fitbit Coach personalized training app offers guided work-outs designed to keep you motivated to reach your health & fitness goals, from getting stronger to losing a few pounds, with expert-designed dynamic bodyweight, run, and walk workouts that continually adjust to your feedback, goals, and capabilities.
Users are able to select from 7-to-60 minute workout sessions, listen to 7 stations of Fitbit Radio and choose from multiple trainers and activity levels.
It can be used without a Fitbit device, but with it, you get added capabilities such as displaying your heart rate on the screen and programs customized to your activity level.
The app offers one personalized program and a few audio and video workouts for free, but access to the full service costs $39.9 per year.
The app is currently in the Windows Store, but not available yet. It can be seen at the link below.
Via the WC