While Mozilla is holding themselves as the only independent browser and a champion of privacy, recent trends suggest the Firefox browser is increasingly just an ad-serving machine.
We reported previously on a Firefox pop-up serving ads for a VPN service, and today users have noticed Firefox is using the Snippets section on their New Page tab to show ads for Booking.com.
The issue was reported on Reddit and confirmed by other users. Clicking on the ad takes you to a Bookings.com page which explicitly mentions the partnership with Firefox.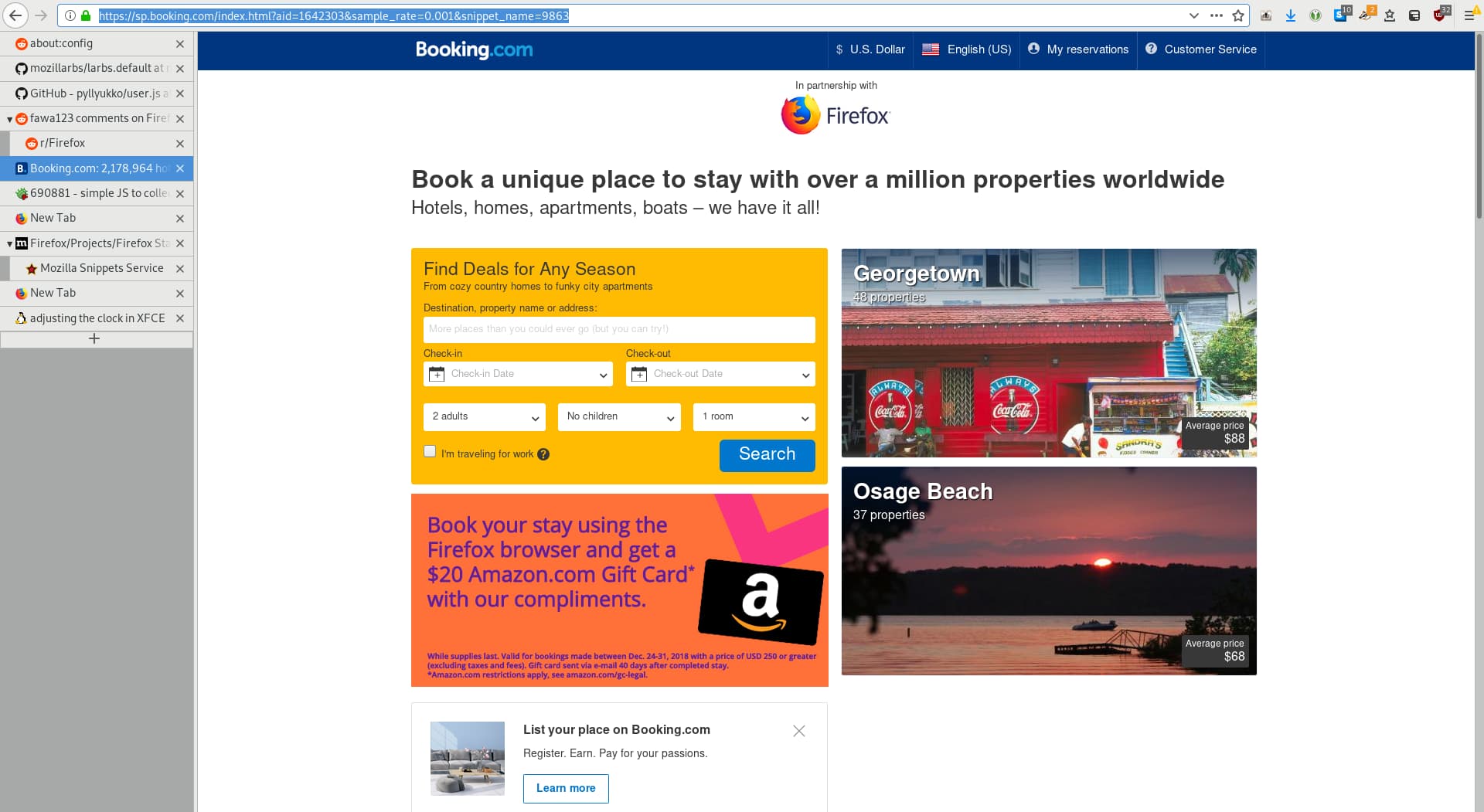 Snippets were previously used only to offer hints and tips to users, but it seems Mozilla is finding increasing ways to shove ads towards Firefox users, despite millions in funding from the Google search bar built into the browser already.
To disable this "feature" go to firefox preferences > Home, uncheck 'Snippets', done. Similarly, you can customize the New Tab Page to hide or remove other sections such as Web Search, Top Sites, Recommended by Pocket and Highlights.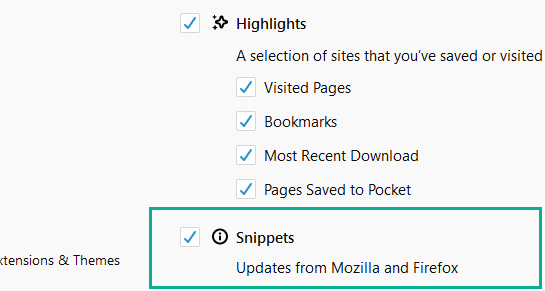 What do our readers think of this latest move by Mozilla? Let us know below.
Via Techdows.com