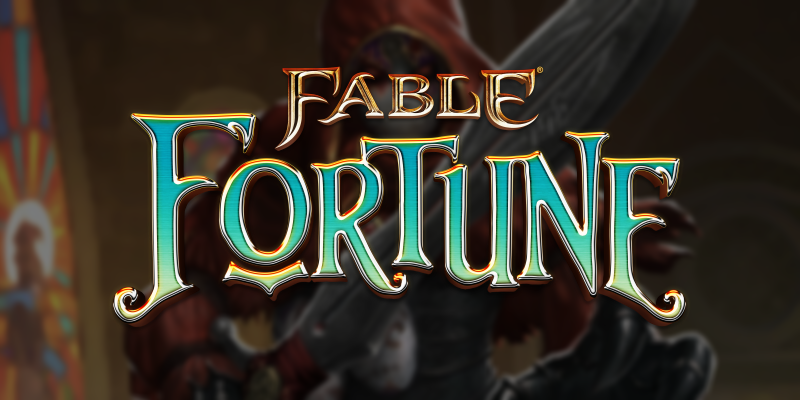 Update: Fable Fortune has been delayed on Xbox One and PC to July 25. The developer cited issues with certification for Xbox Game Preview as the reason for the delay.
---
Flaming Fowl Studios, comprised of former Lionhead Studios developers Craig Oman, Mike West, and Marcus Lynn has finally announced a release date for its new Fable Fortune. After having secured the funding for development of the game via its Kickstarter campaign, the company will be bringing the card game to Xbox Game Preview on July 11.
"Fable Fortune combines pioneering CCG systems with some of the franchise's most cherished moments; featuring timeless heroes, despicable villains, armies of bemused (and conveniently expendable) peasants, and some good old-fashioned, family-friendly necromancy." said the developers of the game.
"Choose from one of six Heroes each sporting diverse powers and cards, and set forth to crush your opponents under a hobnailed boot in either classic PVP mode, or the unique and fully integrated Co-op mode. Discover how the iconic Alignment mechanic can be used to shift heroes towards a good or evil path during play; transforming their powers, altering their card effects, and turning the tide of battle in one chicken-kicking* hand."
The game will be free to play later this year, with the July 11th release date applying to those who opt for the Studio's Fable Fortune Founder's Pack. The pack includes tons of in-game items including 20 packs of cards to open, the exclusive Chicken Vengeant Trophy Card, the super rare Giant Egg card, and  a 20% discount the week of launch with Xbox Live Deals with Gold.
The title is expected to be released for the Xbox One, Windows 10, and Steam. Check out the trailer below.