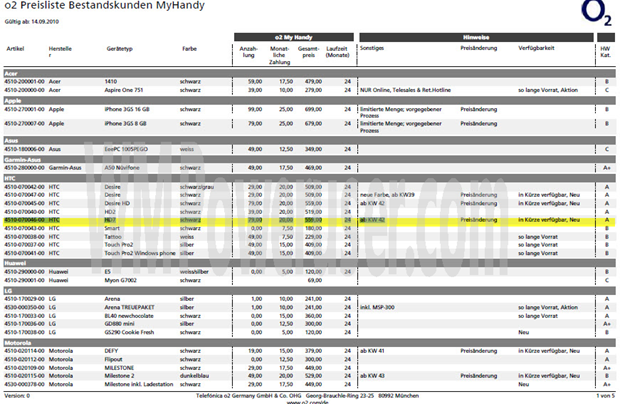 Click for full-size
Thanks to a kind tipster we now know when the HTC HD7 is being released in Germany, and how much it will cost.
The Windows Phone 7 device will be released on the 42nd week of the year, confirming the 18th October release date rumoured elsewhere.  The handset will cost 79 euro on O2 Germany on a  24 month 20 Euro per month contract, and 559 Euro commitment free.
The smartphone will be available in any colour as long as its black, and the price is subject to change.
Now all we need is a picture 🙂
Follow us on twitter at twitter.com/wmpoweruser  for the latest Windows Phone 7 news.
Thanks again to our anonymous tipster.