Error Configuring Network - Easy FIX for Chromebook
3 min. read
Updated October 12th, 2023
Published October 10th, 2023
---
Readers help support MSPoweruser. When you make a purchase using links on our site, we may earn an affiliate commission.
Read the affiliate disclosure page to find out how can you help MSPoweruser effortlessly and without spending any money. Read more
Encountering the "error configuring network" on your Chromebook can be frustrating. This message indicates a challenge in connecting your device to a network. Thankfully, this issue can be addressed relatively easily.
Fast Fixes for the "Error Configuring Network"
#1 Verify the Password
Double-check that you're entering the correct password for the Wi-Fi network. 
#2 Enable Network Sharing on Chromebook
Network sharing allows multiple users to access and use a single network connection. This can be particularly useful in environments where multiple users need to connect to the same network. Here's how you can enable it on your Chromebook:
      1. Access Network settings: Click on the time located at the bottom right corner of your screen to open the status area. Click on the Wi-Fi icon or the network you're connected to.
      2. Go to Network Options: Find the network you're connected to or want to connect to and click on the network's name.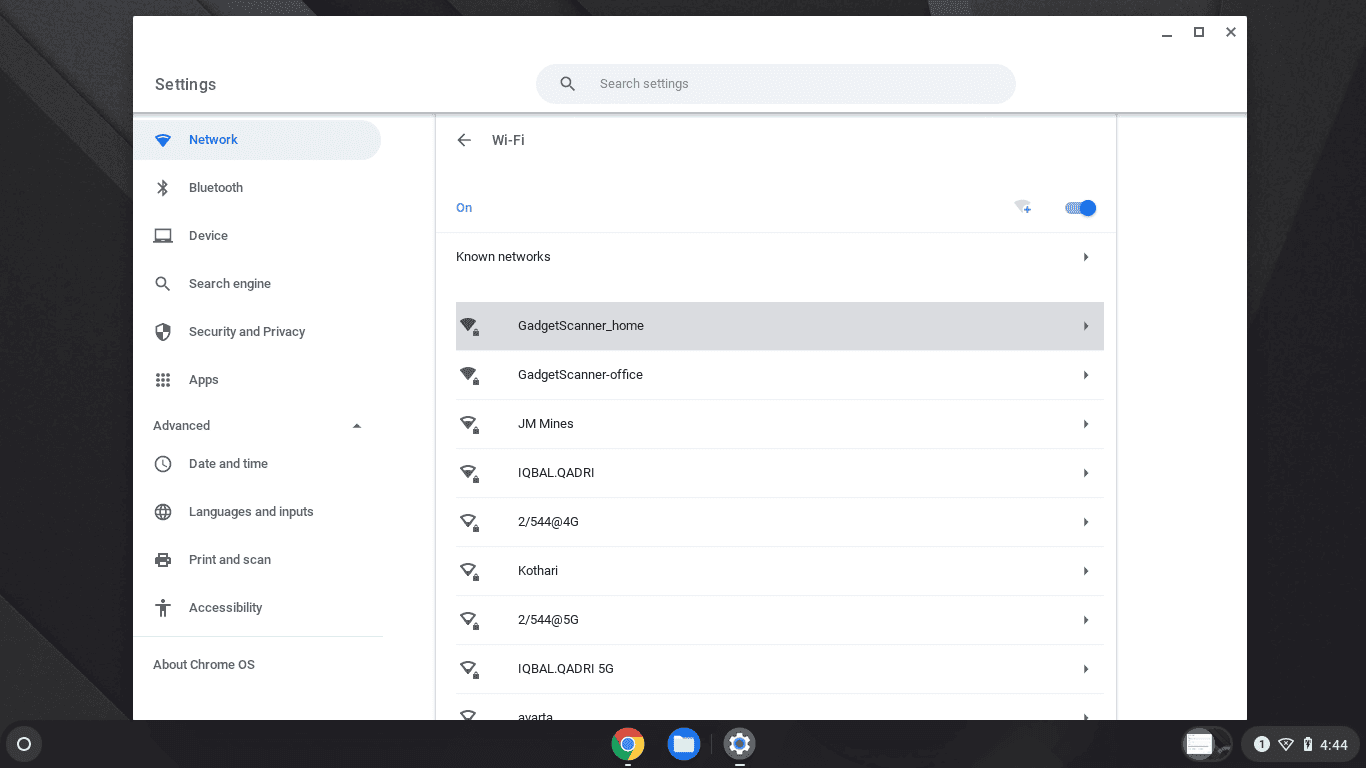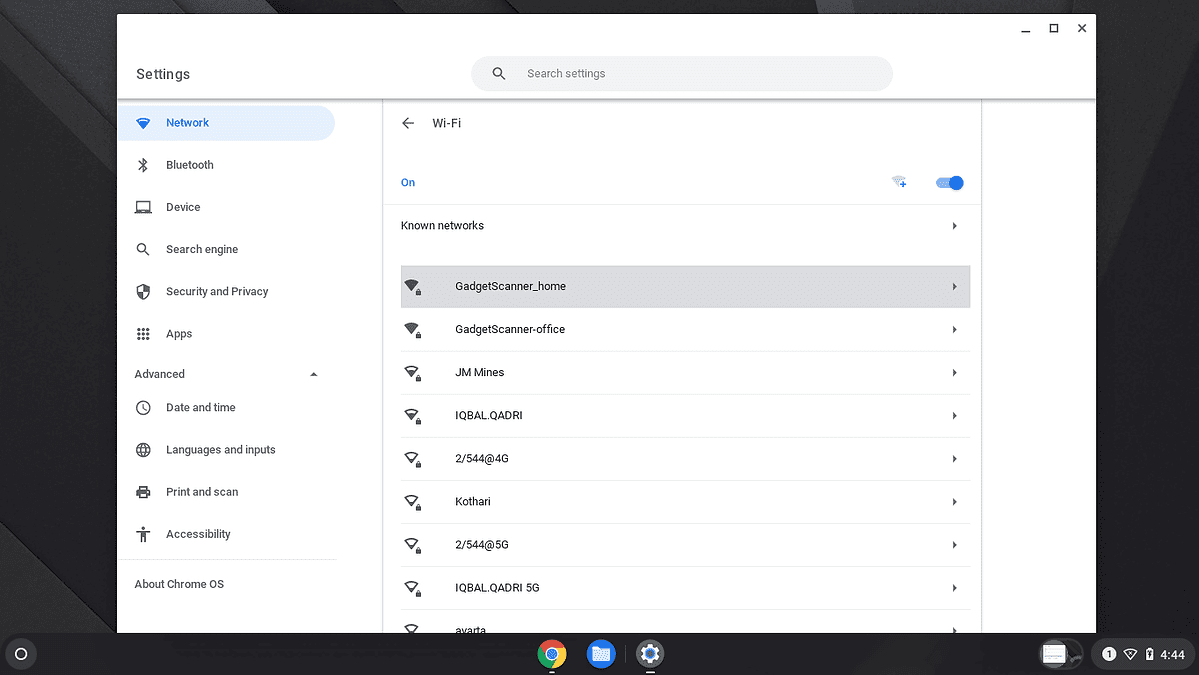 3. Enable Sharing: Inside the network settings, look for an option that says "Allow other users to use this connection" or a similar phrase. Toggle or check the box next to this option.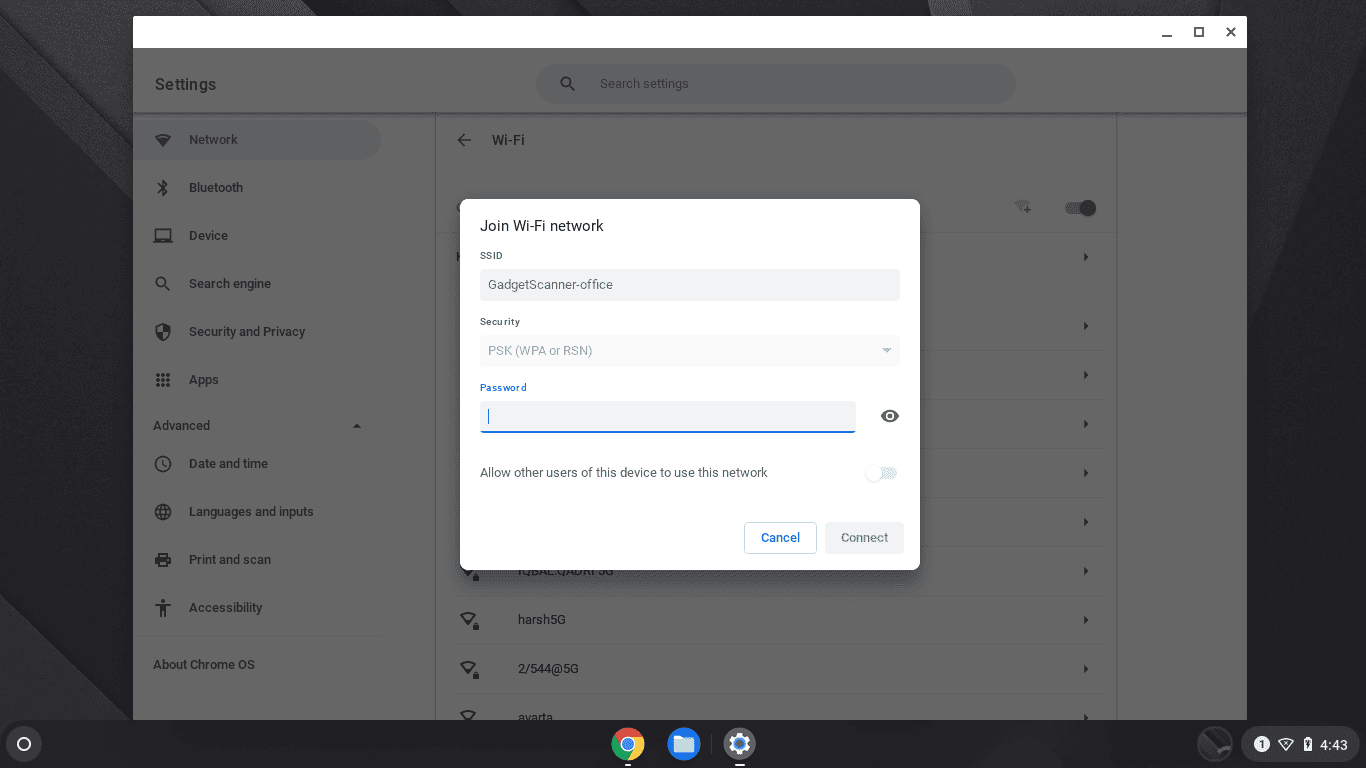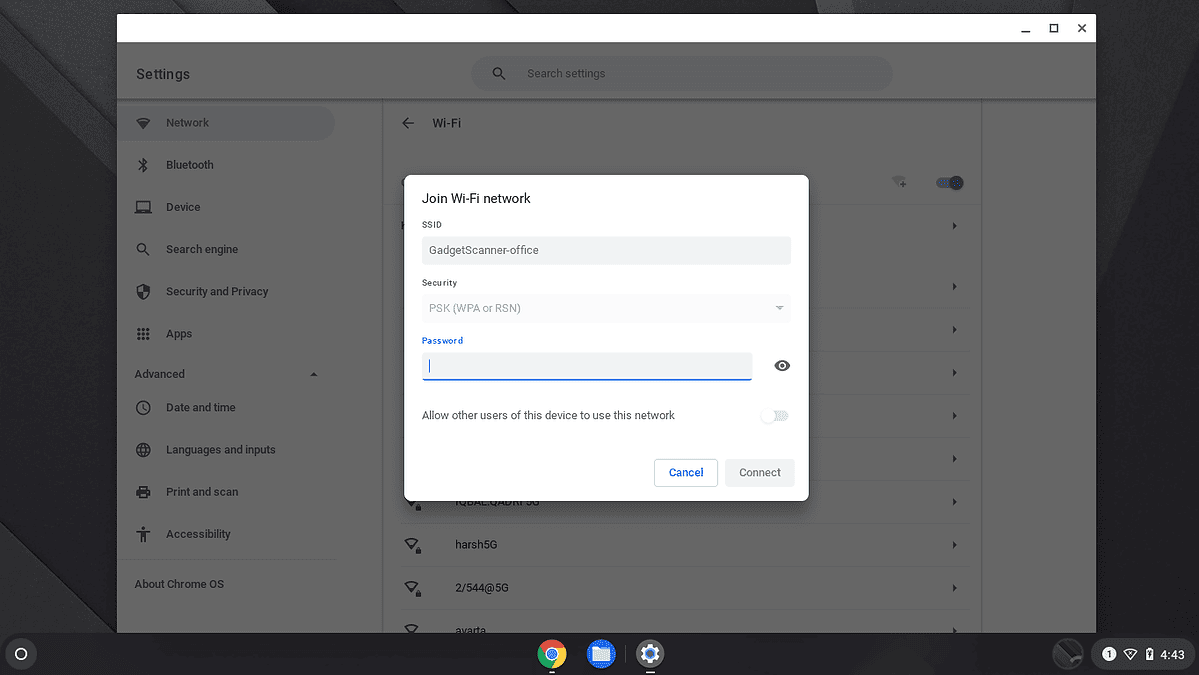 4. Save and exit: After enabling network sharing, save any changes if there's an option to do so, and then exit the network settings.
      5. Reconnect (optional): If needed, disconnect from the network and then reconnect to apply the new settings.
      6. Test on another profile: Switch to another user profile on the Chromebook to ensure the shared network can be accessed without re-entering the password.
#3 Restart Your Chromebook
A simple restart can often resolve minor glitches or bugs that might be causing the error.
#4 Use an Ethernet USB Adapter
If your Chromebook lacks an Ethernet port, consider using a USB Ethernet adapter to connect via a cable. Cable connections are generally more stable than wireless ones.
#5 Restart Your Router
Disconnect the router from the power source for about two minutes. Reconnect and check if the error is resolved. Additionally, consider changing the Wi-Fi channel if the current one is unstable.
#6 Switch to Guest Mode
Log in as a guest user and attempt to connect to the network. This method has worked for several users.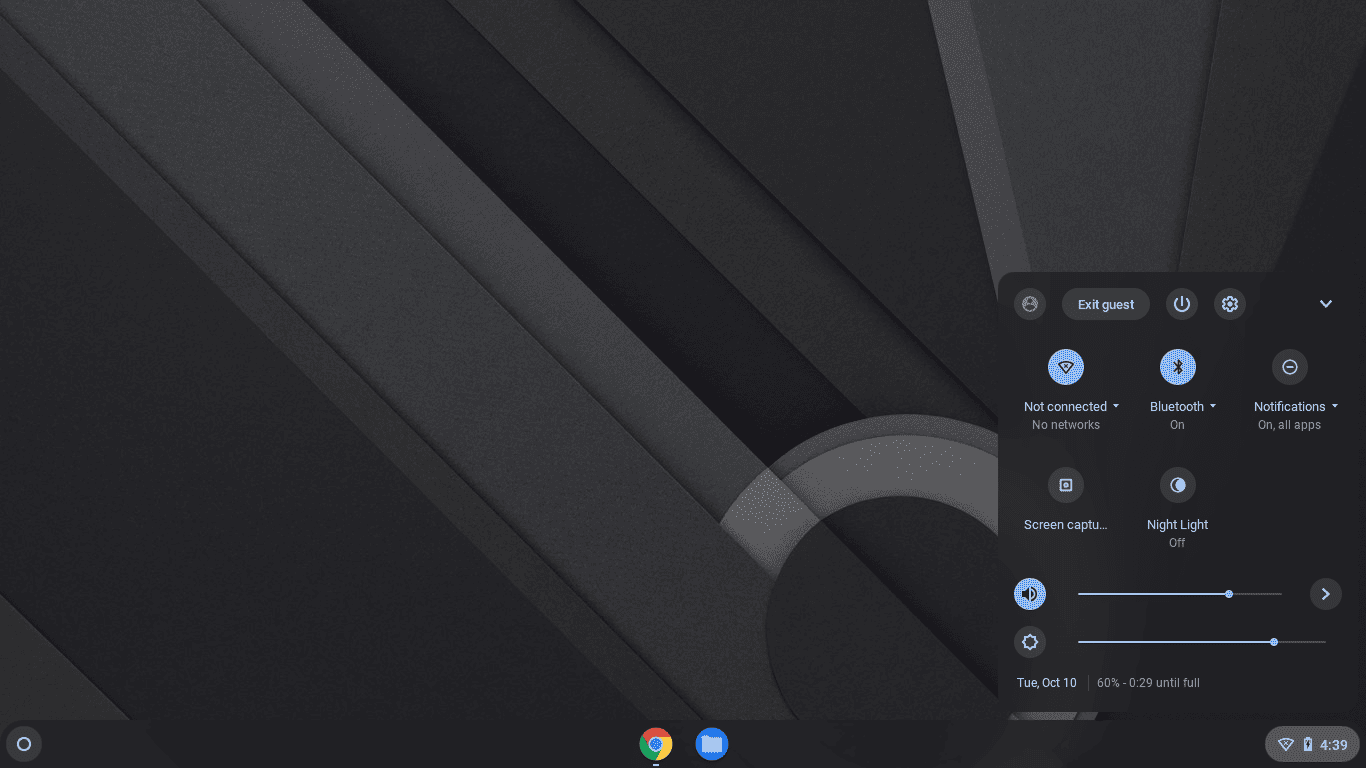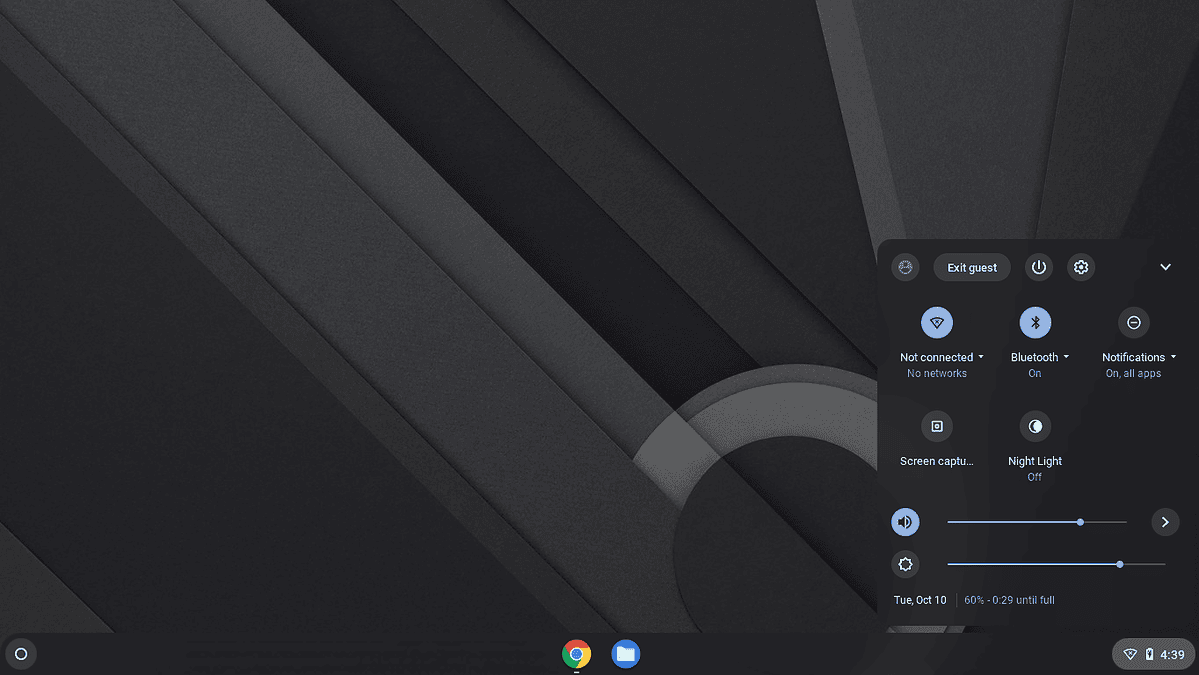 #7 Switch to a Different Internet Connection
If the error persists, try connecting to a different network. You can set up a mobile hotspot using your smartphone or even a Windows 10 PC.
#8 Disable VPN
If you're using a VPN, disabling it might help resolve the issue.
Why does the "Error Configuring Network" happen?
The "error configuring network" is a system-generated message that Chromebook users might encounter when the device faces difficulties establishing or maintaining a connection to a network. This error signifies that there's an underlying issue preventing the Chromebook from accessing the internet or a specific network. The root causes can vary, and understanding them can provide clarity on the necessary steps to resolve the issue. Here are some common reasons:
Incorrect password: Entering the wrong password for the network.
Network Sharing disabled: The option for network sharing might be turned off.
Minor glitches: Temporary bugs or glitches in the system.
Router issues: The router might be experiencing issues or requires a restart.
VPN interference: VPNs, albeit helpful, can sometimes interfere with network configurations.
Summary
The "error configuring network" on a Chromebook can be daunting, but with a systematic approach, it's solvable. By understanding the potential causes and following the recommended fixes, you can swiftly restore your connection. Always remember, if you ever feel overwhelmed, professional assistance is just a call away.
For more insights and updates on Chromebook, check out MSPowerUser's Chromebook section.