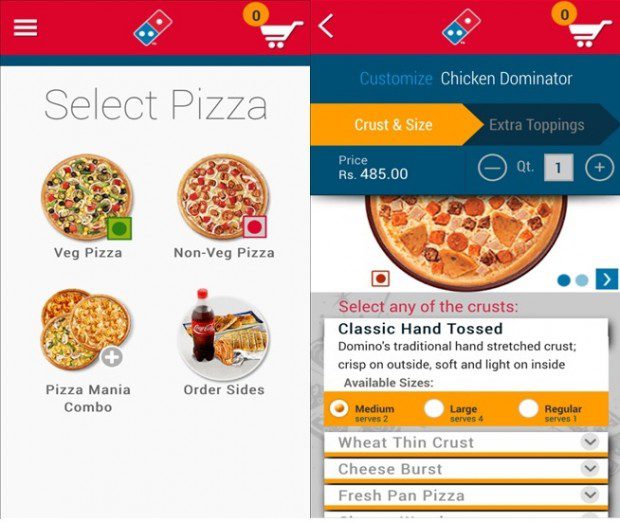 Domino's Pizza India today released version 3 of their app in Windows Phone Store. It is a major update, user interface has been completely redesigned. Application has sharpened focus on ease of use & overall experience.
Some of its features:
1. Login: Easy OTP based one-time login
2. Menu: Menu provides you easy navigation for switching between pizza categories. Also allows to order only sides, T&C.
3. Pizza Tracker: Refreshed look to track your order status
4. Saved orders: Helps you to place order in just 3 steps
5. Customize Pizza: Easily customize your pizza in minimum 2-3 touch
Download it here from Windows Phone Store for free.