The Dell XPS 13 is one of the most popular premium laptops available in the market right now. At CES 2018, Dell is announcing an updated XPS 13 with upgraded internals and brand new white color which looks stunning inside and out.
Due to the color limits of traditional carbon fiber, Dell team developed an innovative new crystalline silica material with the white color literally woven in, like a fabric, in nine composite layers. Dell also pointed out that they are the first to use this woven glass fiber in a laptop.
Complementing the new rose gold aluminum shell of the XPS 13, the alpine white glass fiber weave is elegant to the eye and silky to the touch. Durable as it is beautiful, atop its soft-textured lattice is titanium oxide for a pearlescent sheen and UV and stain-resistant coatings to prevent yellowing or staining over time. In fact, if you get a pen mark or other stain on the white interior you can just wipe it off. And with a heat resistance superior to metal, woven glass fiber also stays cooler to facilitate longer performance.
Dell will also provide matching white power cords and USB-A/USB-C adapter to go with this new white XPS 13.
Apart from the looks, Dell has also reduced the already narrow bezels. The new XPS 13 is 30 percent (3.4mm) thinner as well as lighter, starting at just 2.7 pounds. Dell has packed the latest Intel 8th Generation Quad Core processor and SSDs up to 1TB for great performance. Dell says you can expect battery life of almost 20 hours on FHD, up to 11 on UHD laptop.
Dell has also paid attention to the heat management in the new XPS 13. This updated XPS 13 is the world's first laptop built with GORE Thermal Insulation, the same silica aerogels that have been used in high-tech science and extreme engineering environments to diffuse and dissipate heat, such as insulation on the Mars Rovers and Hyper Velocity Particle capture in the Stardust Probe.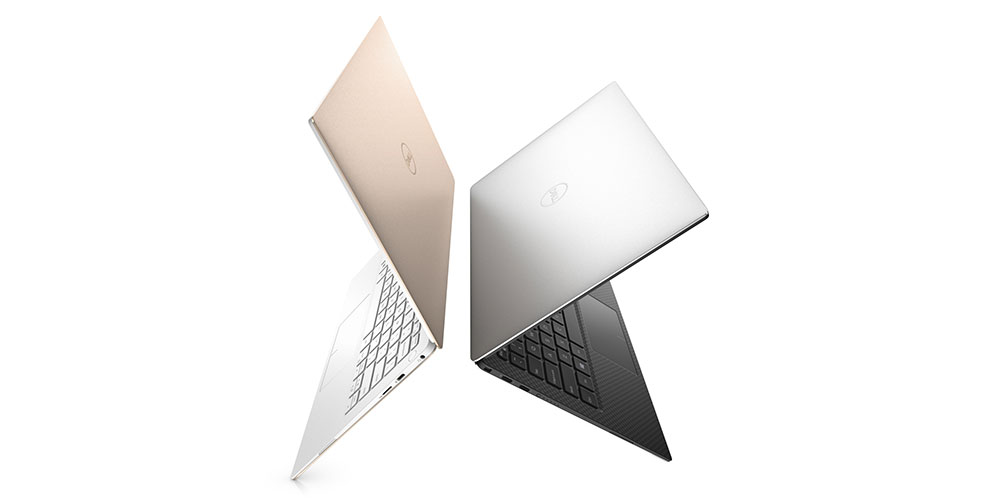 Customers can now choose between Full HD and the new 4K Ultra HD display options. The Dell XPS 13 2018 comes with infrared camera for Windows Hello authentication and customers can also opt for fingerprint reader in the power button for extra layer for security. Dell has also packed four integrated digital microphones to support Cortana voice recognition capabilities.
The new XPS 13 is available worldwide from today on Dell.com, Microsoft.com and at your local Microsoft Store, starting at $999.99.