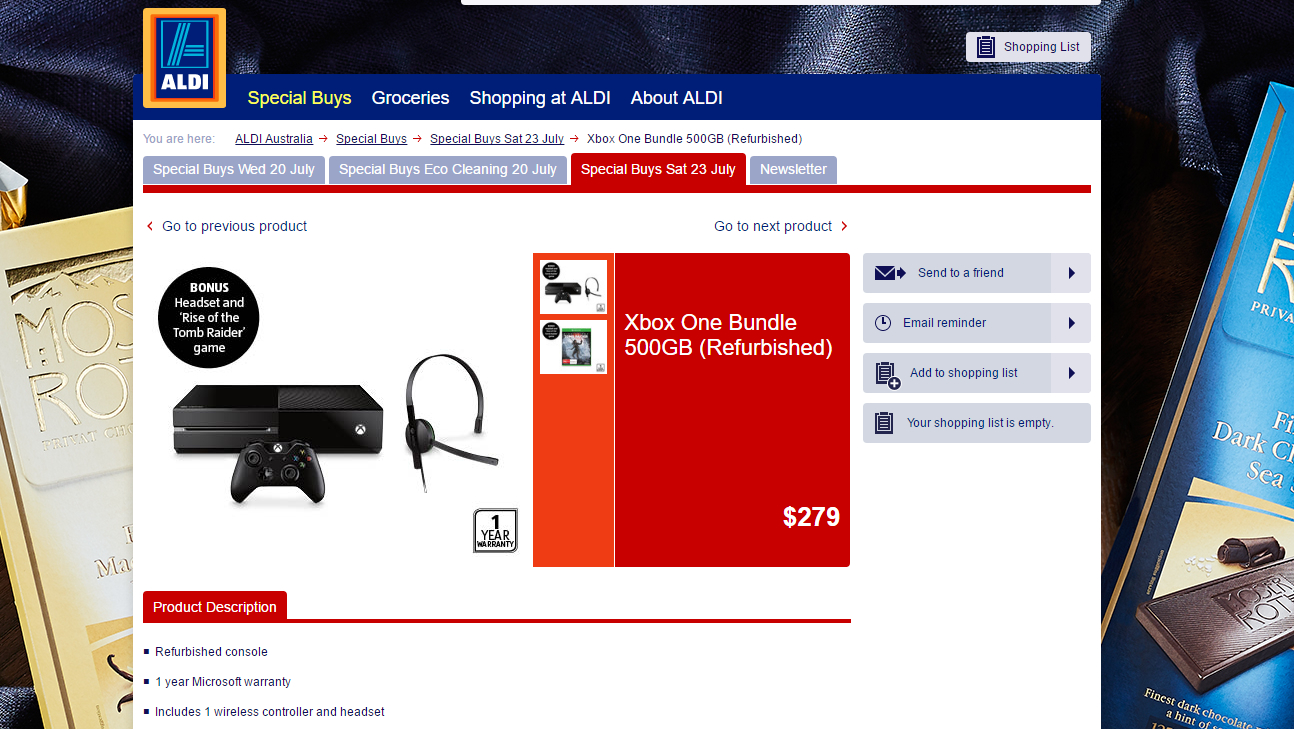 Aldi, the supermarket, will be running a one day deal for quite possibly the cheapest Xbox One bundle that you'll ever come across. The stores are offering a 500 GB console, a controller, a headset, and a copy of 'Rise of the Tomb Raider', all for only $279. This is no joke. This is easily the cheapest price you'll find an Xbox One console, let alone a bundle. However, keep in mind that the consoles are refurbished, and that the deal is only valid as long as supplies last for participating stores. In any event, the Xbox Ones should have no visible defects and will still come with a full 12-month warranty from Microsoft.
The only reason you shouldn't be taking advantage of this deal is if you're waiting for the Xbox One S to launch on Aug 2nd for $299, and even though that's a 2 TB console, you're not getting the free headset and a great game like Tomb Raider. Whatever you're decision, make up your mind quickly, because when stores close tonight, the deal is over.
Let us know in the comments section if you've picked up one of these sweet bundles.