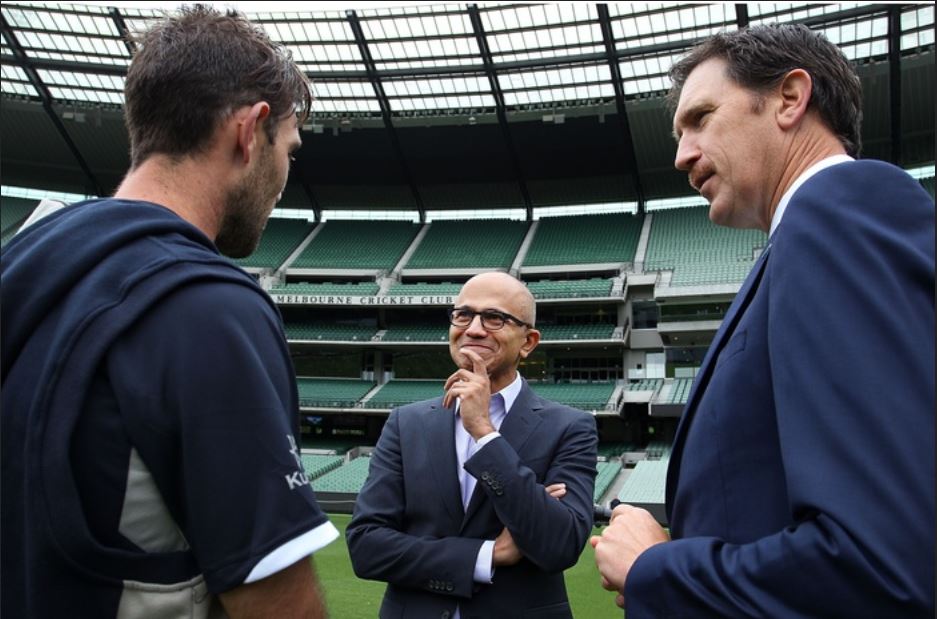 During his first official visit to Australia since becoming CEO, Satya Nadella showcased a number of innovations already being built in Australia using Microsoft technologies and Cricket Australia is one of them.
Cricket Australia is one of the first sporting bodies to trial Microsoft's team and player performance platform and use machine learning, predictive analytics and rich visualisation to manage and analyse its performance and player data. CA will also use Microsoft Surface devices, coaches will have instant access to data visualisations and the ability to leverage machine learning and predictive analytics to fine tune development programmes.
Microsoft mentioned that Cricket Australia will be the code's first user of the platform, in its bid to produce the world's best teams, events and officials.