Is Copilot the best AI companion out there? Help us find out by answering a couple of quick questions!
Google is working on a new module for the New Tab Page which will be filled with shopping ads.
Techdows have uncovered a new flag in Chrome Canary called "NTP Shopping Task Module" which "Shows the new shopping module on the New Tab Page".
To make it work at present you have to select"Enabled-Fake Data" for NTP Shopping Task Module before restarting the browser, as it is still in the testing phase.
You will then be rewarded with a chair ad as below: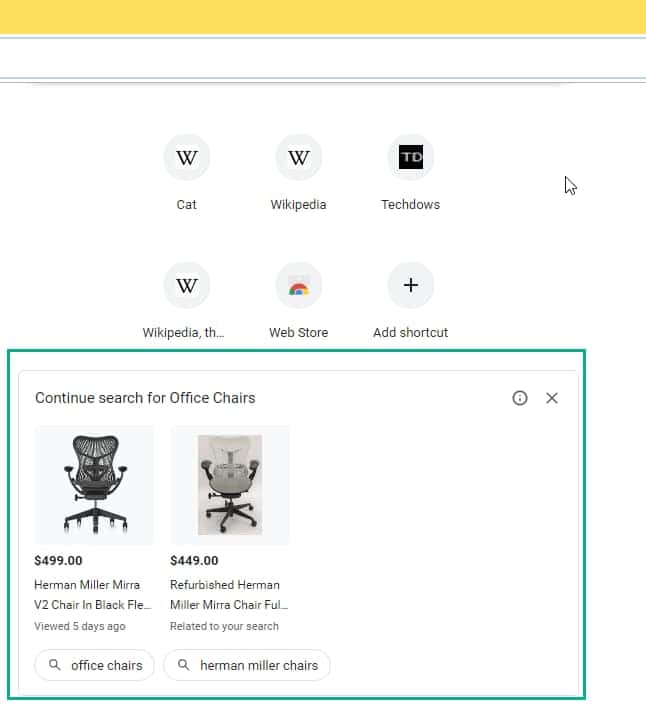 Google is also working on a number of other modules based on browsing activity including streaming services and recipes, presumably to give people a reason to activate the feature. There is a switch is the customise section of the NTP called "Hide Cards" which would disable these new modules.
The feature is currently experimental, but with Mozilla and Edge already showing ads (and news) on their New Tab Page, it seems this move is likely inevitable.