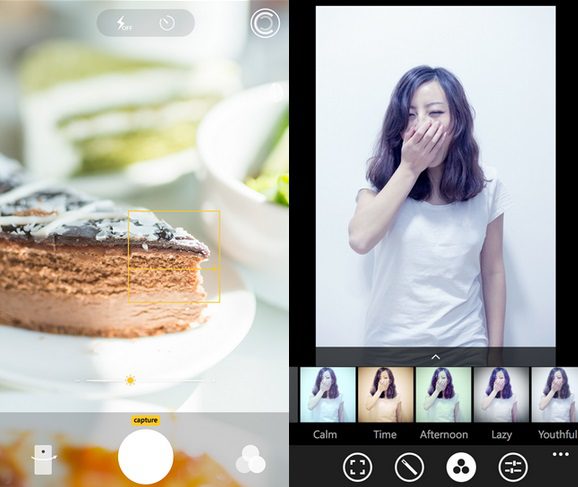 Camera 360 has more than 200 million users. Its next version, Camera360 Pro camera app is now available for download from Windows Phone Store. It allows users to make the most of their phone camera and also offers photo editing and browsing experience. It allows you to adjust focus, exposure, micro-focusing and more. Find the full list of features below.
Features:
#Creative Manual Focus
Long press to get to manual focus controller and sliding to adjust focusing
With DOF and manual exposure, it is no longer difficult to make fabulous photo.

#Slide downwards to Secret Tool Bar
Composition line helps to take reasonable composition of photo
Auto-adjust reviewing of attached external lens
5 choices of white balance

#Live Lens
Live lens is available even in 9 squares' live displaying

#Best Selfie Maker
Timer of 3s, 5s, 10s and mirror direction are available when using front camera taking selfies

#3 ratios
Slide upwards to review in 4:3, 16:9, 1:1 and slide leftwards or rightwards to switch

#Album beyond imagination
Pinch in and pinch out available
Quick photo browsing by sliding
Slide upwards and downwards at the edge of photo can rotate
Auto-adjust, Auto-enhance, filters, parameters and more for professional photo editing can be all discovered here

#Features and UX
Faster startup and focus than pre-loaded camera
High resolution output
Magic photo browsing
Unparalleled user experience but less battery consuming
Download it here from Windows Phone Store for free.
Thanks hengxiang32401 for the tip.