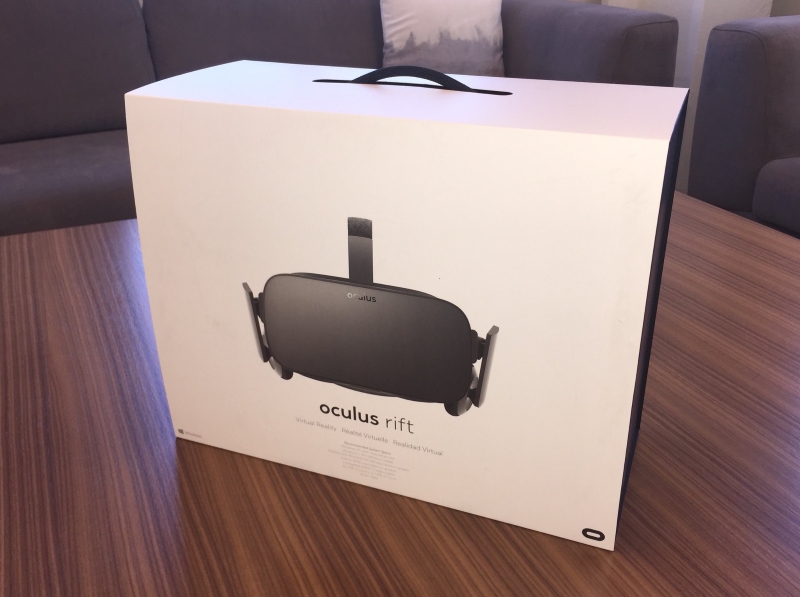 Electronics retailer Best Buy has a pretty great deal right now when it comes to the Oculus Rift Headset this holiday season. For a limited time, you can purchase the Oculus Rift Headset for $599.99 and get video game 'Eve: Valkyrie' for free, as well as a Best Buy $100 gift card.
Oculus' VR headset has trailed HTC's Vive headset as far as popularity, but with the release of the very long awaited Oculus touch controllers, and with Xbox One video game streaming arriving on the headset, it should be a really great buy for consumers.
Experience the lifelike thrill of virtual reality with the Oculus Rift. The remote, OLED display and IR LED sensor help you navigate through virtual worlds, while rotational and positional tracking let you play exclusive games like Lucky's Tale. The clear, high resolution on the Oculus Rift takes you even closer to reality.
What's Included
Oculus Rift virtual reality headset
Oculus Remote
Sensor
Xbox One Wireless Controller
Lucky's Tale Game
Owner's manual
In 'EVE: Valkyrie', you are in command of a heavily armed fighter in the most realistic dogfighting game available on any platform. Immersive VR technology puts you right in the cockpit for visceral team-based action.