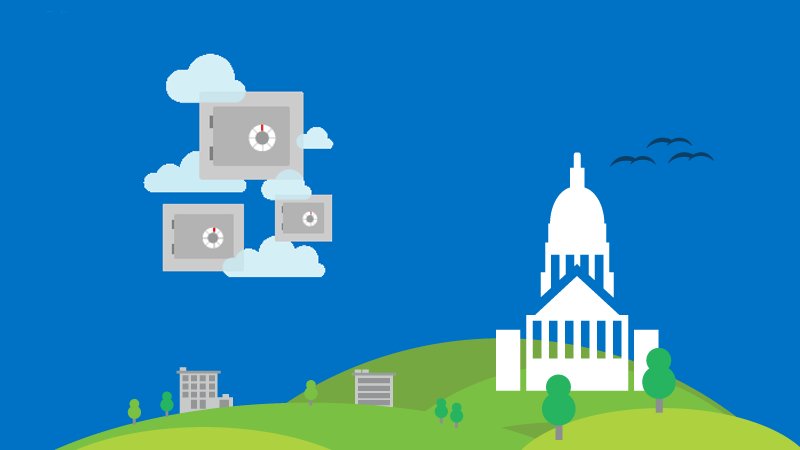 Microsoft yesterday announced that Azure Government Cloud has expanded its FedRAMP Provisional Authorization to Operate with the addition of five new services. The new services added are Service Bus, Notification Hubs, Site Recovery, StorSimple, and Backup. All these have received Joint Authorization Board (JAB) approval for addition to Azure Government's P-ATO at the High Impact Level.
Azure Service Bus: Provides cloud-enabled communication with enterprise messaging and relayed communication to help connect applications, services, and devices. Service Bus connects applications running on Azure, on-premises systems, or both. A feature of Service Bus is Event Hubs which is a highly scalable, publish-subscribe service that can ingest millions of events per second and stream them into multiple applications.

Azure Notification Hubs: A massively scalable mobile push notification engine for quickly sending millions of notifications to iOS, Android, Windows, or Kindle devices, working with APNS (Apple Push Notification Services), GCM (Google Cloud Message), WNS (Windows Push Notification Services), MPNS (Microsoft Push Notification Service), and more.

Azure Site Recovery: Orchestrates replication of on-premises physical servers and virtual machines to the Azure cloud or to a secondary datacenter allowing organizations to meet BCDR (Business Continuity and Disaster Recovery) objectives.

Azure StorSimple: An integrated storage solution that manages storage tasks between on-premises devices and Microsoft Azure cloud storage. StorSimple is an efficient, cost-effective, and easily manageable storage area network (SAN) solution that eliminates many of the issues and expenses associated with enterprise storage and data protection.

Azure Backup: A simple and cost-effective backup-as-a-service solution that extends tried-and-trusted tools on-premises with rich and powerful tools in the cloud. It delivers protection for customers' data no matter where it resides – in the enterprise data center, in remote and branch offices, or in the public cloud – while being sensitive to the unique requirements these scenarios pose.
There are now 18 Azure Government offerings that meet the FedRAMP High baseline standard.