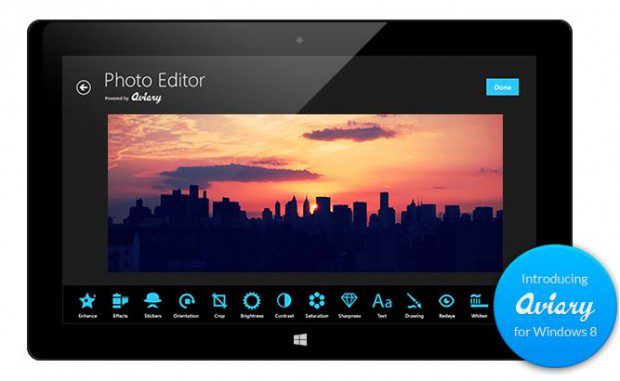 Aviary today launched its Photo Editor SDK for Windows 8 designed for apps on Windows 8 tablets and PCs. Aviary team worked with AMD and Microsoft to build this SDK optimized for AMD APU architectural advantages.
We've achieved significant performance improvements by implementing filters and effects through the new heterogeneous compute language C++ AMP. Computations are performed on the highly parallel graphics processing unit (GPU) cores inside the AMD APU instead of the more serial central processing unit (CPU) cores. Applying CAMP allows for processing of our complete range of filters and effects instantaneously – on average 16x faster than comparable processors.
Aviary Windows 8 SDK will be used by partners like Rowi, Myframes, Memorylage, etc,.
Developers can download and use Aviary's SDK here: http://aviary.com/w8