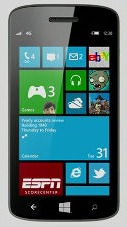 PCMag has reached out for official statements on Windows Phone 8 from US carriers.
It found 3 of the big 4 very receptive, but Sprint noncommittal.
AT&T said:
"AT&T plans to carry a new line of Windows Phone 8 smartphones launching later this year. The unmatched leader in Windows Phone – offering the very first 4G LTE Windows Phone smartphones in the U.S. – AT&T is home to the most robust Windows Phone portfolio of any carrier."
T-Mobile responded:
"T-Mobile is very bullish on Windows 8 and will be a partner at launch".
Verizon Wireless also confirmed carriage, saying: "
We have said publicly that we will support the Windows Phone 8 platform."
Sprint was however less committed, saying:
"We have a very strong relationship with our Microsoft partners, but we don't comment on products and services not yet announced."
Sprint has previously expressed very poor confidence in the Windows Phone 7 OS, and has placed a multi-billion dollar bet on the iPhone.
Via The Verge.com