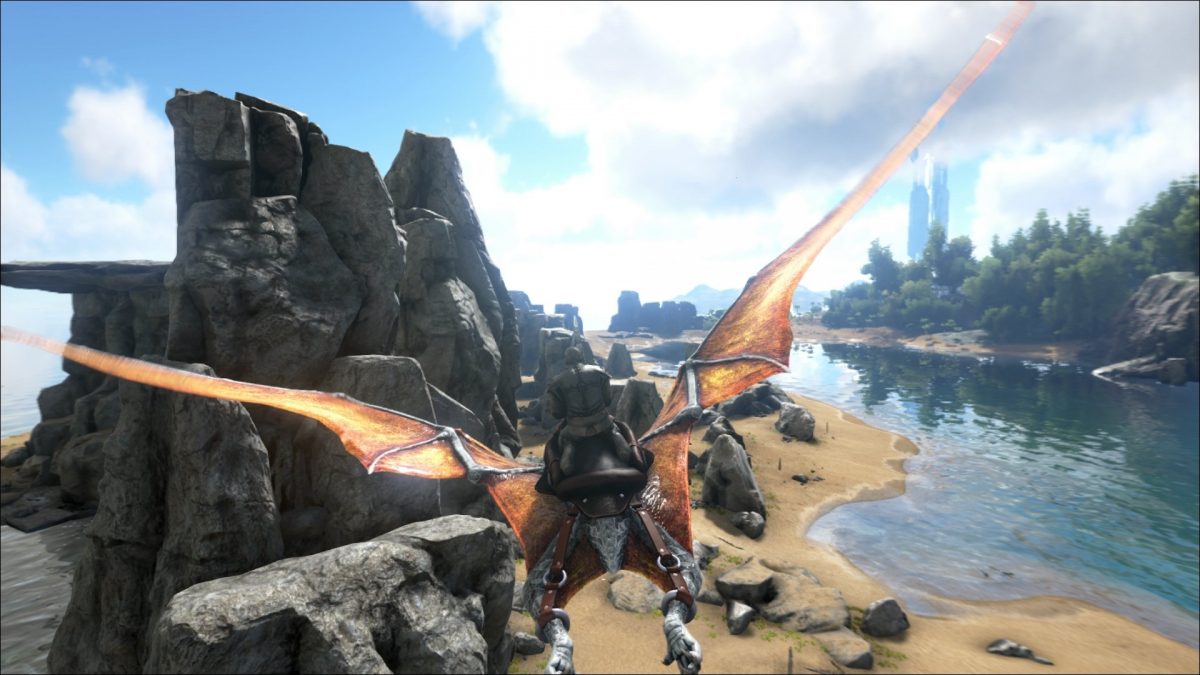 Since its announcement at this years E3 conference, Xbox One/PC Play Anywhere feature was promised for a few new titles, one of those being open world action adventure survival game 'Ark: Survival Evolved'. There was no time frame given for exactly feature would be made available, but now we may have an answer as revealed by a blog post by the game's developers.
In a Q and A session with Studio Wild Card's Lead Designer, Lead Programmer, Co-Creative Director of ARK: Survival Evolved, and Co-Founder of Studio Wildcard: Jeremy Stieglitz, a gamer by the name of Szat74 asked,
"Do you have any timeframe for when ark will be compatable with Xbox play anywhere/windows 10 gaming? I know it's been planned since Xbox play anywhere was unveiled but I wanted to know if you had a basic time frame in mind… Thanks for all the hard work and outstanding updates! Keep it up"
to which it was replied
We're working on it (on the side), requires reformatting ARK's application handling to work with Universal Windows Platform. Hard to predict exactly when it'll be ready to release at the moment, but it's looking like December!
I guess even working on the feature on the side is better than not working on it at all, but remember that this is in no way a commitment to a release next month. What the developer however did commit to was Pach 251, which will introduce 4 New Dinos, including the Achatina, Megalosaurus, Moschops, and the Pachyrhinosaurus, as well as newly redesigned caves for The Island. This is all expected to be available after the successful 'Fear Evolved 2' update which ends tomorrow, November 6.
Xbox Play Anywhere allows gamers to buy a game once through the Xbox Store or the Windows Store, and play on both Xbox One and Windows 10 PC at no additional cost. What's more is that Xbox Play Anywhere games allow your game progress to be saved on Xbox Live, so, you can pick up where you left off on another Xbox One or Windows 10 PC, bringing all your saves, game add-ons, and achievements with you.