In today's fast-paced business world, sales calls are the lifeblood of many companies, as they are considered the bridge between potential customers and your products/services.
Making efficient sales calls can be challenging, so using AI for sales calls revolutionizes the process. This article will explore some of the best AI apps for sales calls and discuss how to use them for the best results.
One of the most critical aspects of sales calling is finding the perfect time to make the calls. This involves understanding the needs of your clients and adapting to them.
Below, you can see a handy chart from CallHippo's research paper on the topic:
The study shows that Wednesday is the best day to make sales calls, especially for a first contact attempt. These conversations can, in turn, yield a 50% difference in customer retention and also contribute to deal closing.
When it comes to the best time of day for sales calls, the study has shown that between 3 and 4 PM, sales reps have the best chance to connect, create, and foster leads.
Another timeframe that has proven helpful for sales calls is from 10 to 12 PM. That being said, it is worth noting that there is almost a 70% difference between the closing rates for the first timeframe and the second.
Another crucial aspect of successful sales calls is the response time since the client inquired. As expected, the study shows that the best time to respond to queries is 1 hour. The study has also shown that the chance of a successful sales call decreases eight times after the first hour.
The next and final element to consider when setting up your sales call schedule is the persistence your sales reps must show for a successful deal. The study concluded that it is best to make at least six call attempts, with results showing that approaching this number increased the call efficiency by 70%, which is an incredible percentage.
This is where AI software for sales comes in, offering a complete revamp of the processes mentioned above by taking the guessing out of the entire process. Regarding this, we found a fantastic in-depth study created by SalesForce, and below, you can see a tiny snippet with a chart showing how AI can affect the productivity of sales departments:
As you can see from the chart above, every aspect of the sales process has been improved by a minimum of 39% significant improvements, an average of 40% consisting of moderate improvements, and another 12-15% minor improvements, with just 2% of the process not being positively-influenced at all.
Now that we understand all this information, we can jump into the actual AI sales call tools, their capabilities, and their features, so explore each of them!
1. Colibri.ai – Best Overall AI for Sales Calls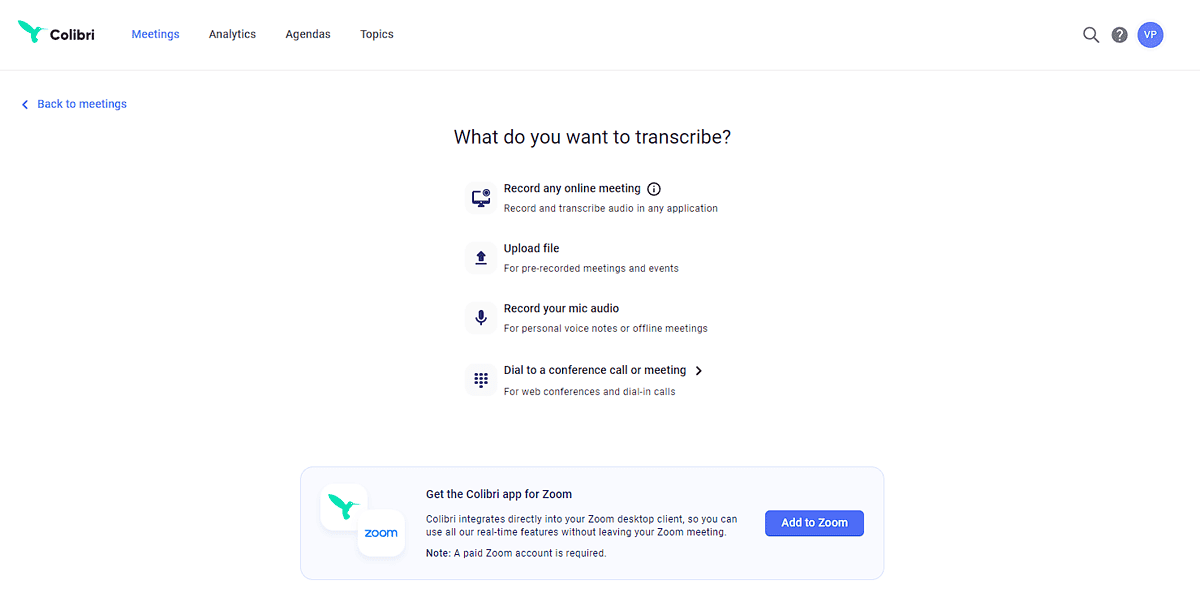 Colibri.ai is a game-changer in the field of AI-powered sales calls, as it offers a powerful natural language processing engine that helps your sales reps have a more natural and engaging sales call with possible clients. This implies the time for manually written call scripts, and note-taking has ended.
Using Colibri.ai also allows you to coach your sales team using snippets of actionable call information. Colibri.ai analyzes the conversation, detects the customer sentiment, and provides your sales rep with instant suggestions on how to steer the discussion in a positive direction. This feature is fantastic! We couldn't believe how relevant and helpful these suggestions were during our testing process.
To perfectly integrate this app into your company's workflow, the developers of Colibri.ai ensured that the app connects seamlessly with any CRM system. This ensures that all the lead information is updated in real-time, allowing your sales reps to focus on what they do best: selling.
Pros
Helps make sales calls more engaging and natural, thus improving customer rapport
Provides real-time feedback and suggestions during calls
Cons
It has less automation capabilities than other software
2. EVE.calls – Predictive Sales Analytics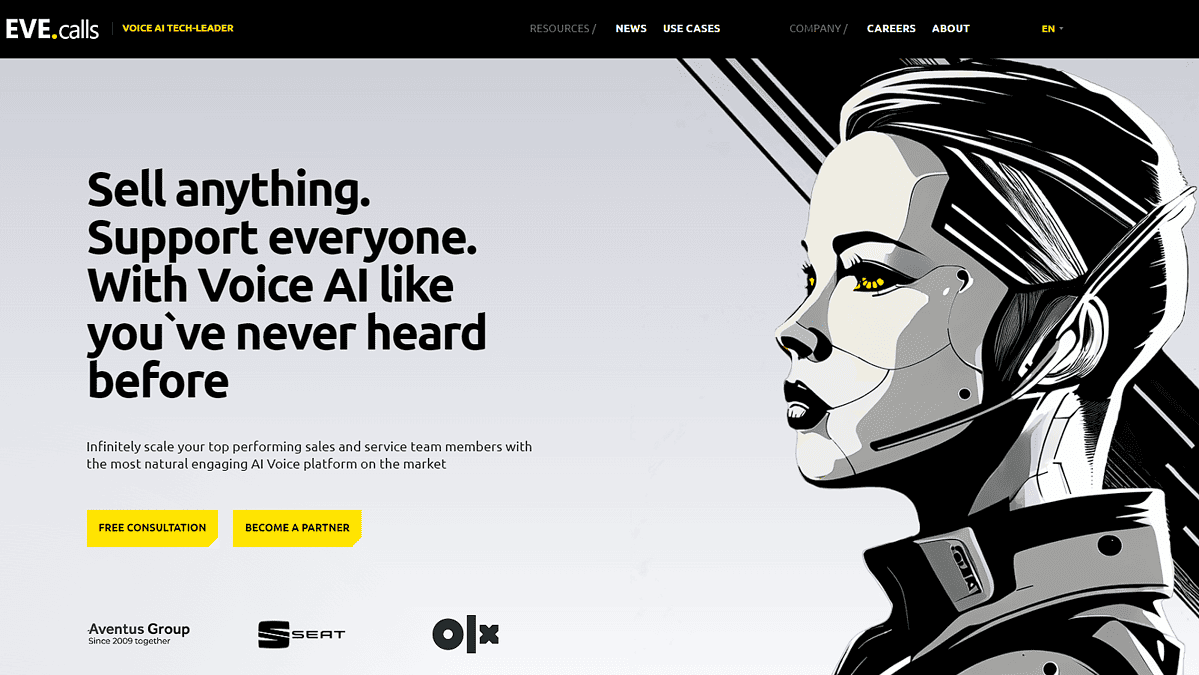 EVE.calls is another cutting-edge AI-driven sales call platform designed to improve any sales team's capabilities and efficiency. The most important feature of this powerful app is its ability to score leads and its thorough analytics capabilities.
There is no better way to improve your sales calls than to have predictive analytics work for you to identify the most promising leads. This process involves scouring through a large dataset of information, increasing the predicting capability with each additional set of data added. Eliminating the guesswork from the process of identifying leads has a massive impact on the sales reps, allowing them to increase their chances of success without extra stress.
As the previously mentioned app, EVE.calls also streamlines your calling strategy by analyzing the conversations and providing your sales reps with real-time insights and guidance. This ensures that the talks can be steered back into making sales no matter how they got derailed and provides your sales representatives with a safe backup for tricky situations.
Eve.calls's features don't stop at calls – this powerful app also connects perfectly with your CRM, ensuring that the data it receives is continuously updated and precise.
Pros
Excellent predictive analytics features help identify high-conversion leads
Provides sales reps with valuable in-call feedback
Cons
Implementing and utilizing predictive analytics to their full potential requires some training
3. GetPilot.ai – Automated Sales Tasks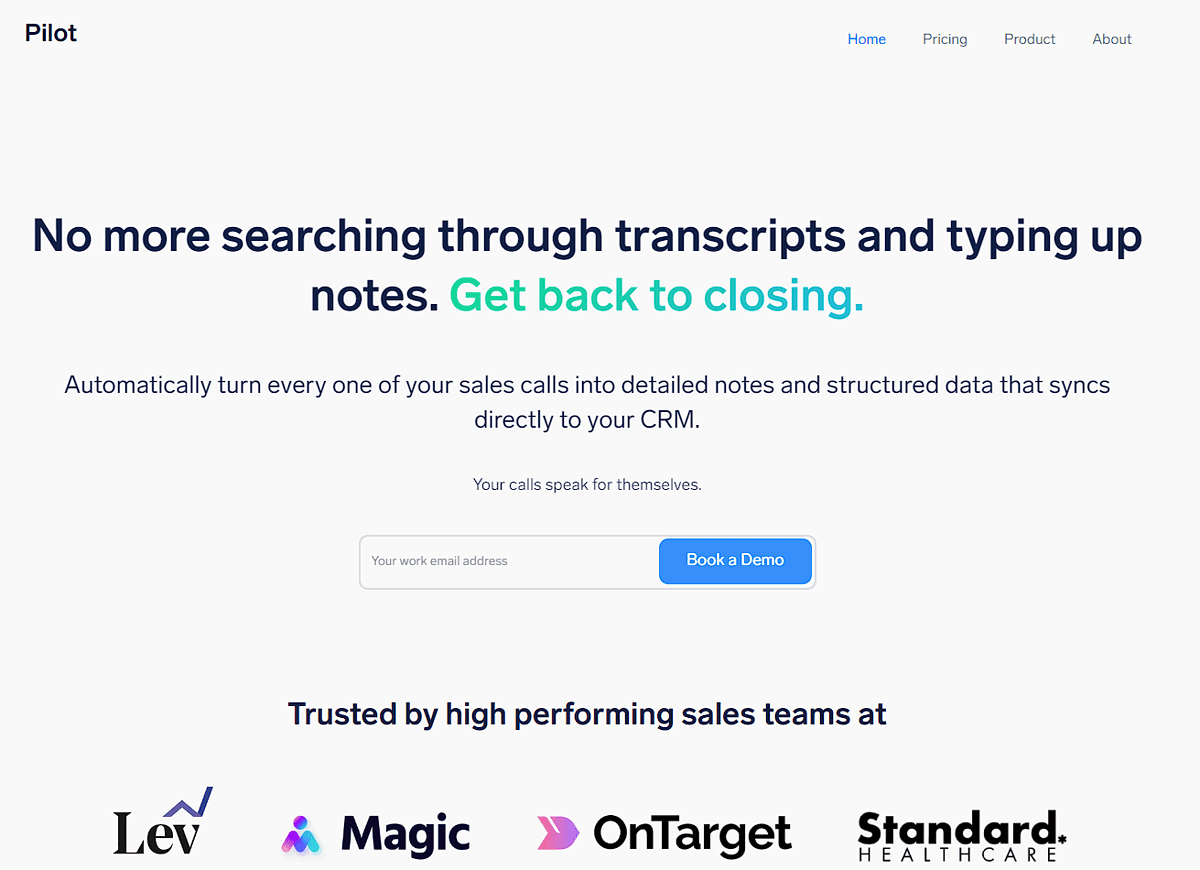 GetPilot supplements the previously mentioned software's capabilities by automating routine tasks associated with sales calls. To be more exact, this app ensures that you will never get overwhelmed with tasks by configuring it to simplify appointment scheduling, send follow-up emails, and update your CRM database automatically.
Employing all of GetPilot's capabilities frees up some substantial batches of time for your sales team, allowing them to focus on building solid relationships with customers and closing deals.
Sounds complicated, right? It isn't! The excellent user-friendly interface can be customized to suit your needs, making accessing any setting and option easy.
GetPilot also offers data analytics, which provides immense information regarding your sales calls. You can easily track performance, measure conversion rates, and even identify areas where the process can be improved. All this data is shown visually and transparently on a single dashboard for easy access and control.
What would an AI sales call software be without integrating with your CRM? The same principles apply here, and GetPilot offers full integration with almost any CRM system, maintaining the validity of the lead data updated at all times.
Pros
Seamlines the sales process by automating routine tasks like appointments and email follow-ups
Integrates perfectly with CRM systems for efficient lead management
Cons
Provides less real-time assistance during calls than other options
How Do You Use AI for Sales Calls?
Sales calls have come a long way from traditional cold calls using scripted pitches. AI has brought a never-before-seen level of sophistication, but understanding how to use AI for sales calls is extremely important:
1. Choose the right AI-powered software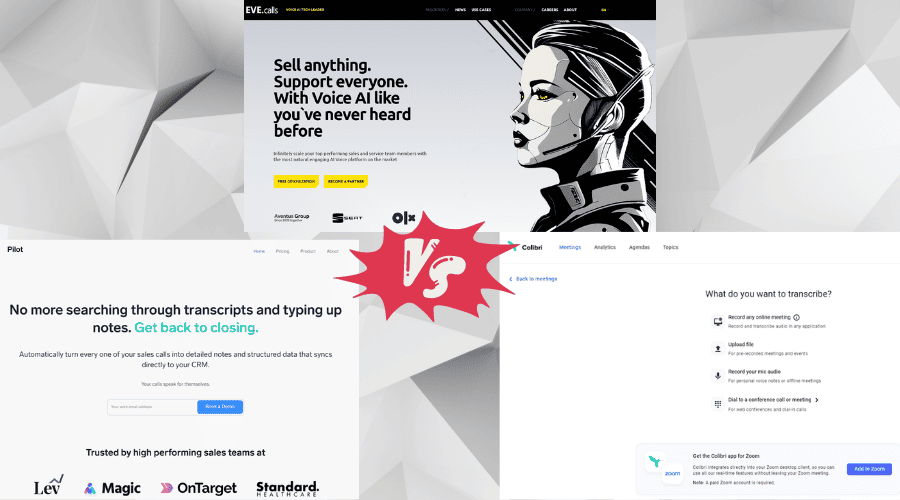 The first step is to choose the right AI-powered software for your needs; here's a summary of utilizing the software options above:
Colibri.ai – This software is ideal for improving the quality of your sales conversations. Use this tool to create more natural and engaging interactions with prospects. During calls, you can take advantage of the real-time coaching, helping with suggestions.
EVE.calls – Using this app should be focused on its best capabilities – lead scoring and predictive analytics. You can start by adding any leads into the system and then trust the AI process to prioritize leads based on their potential to convert. During your calls, you can also pay attention to the real-time insights.
GetPilot.ai – If you value automation, then this app is perfect for your needs. You can start by integrating the AI app with your CRM system. The app will start automating routine tasks, like appointment scheduling and follow-up emails.
2. Data Entry & Integration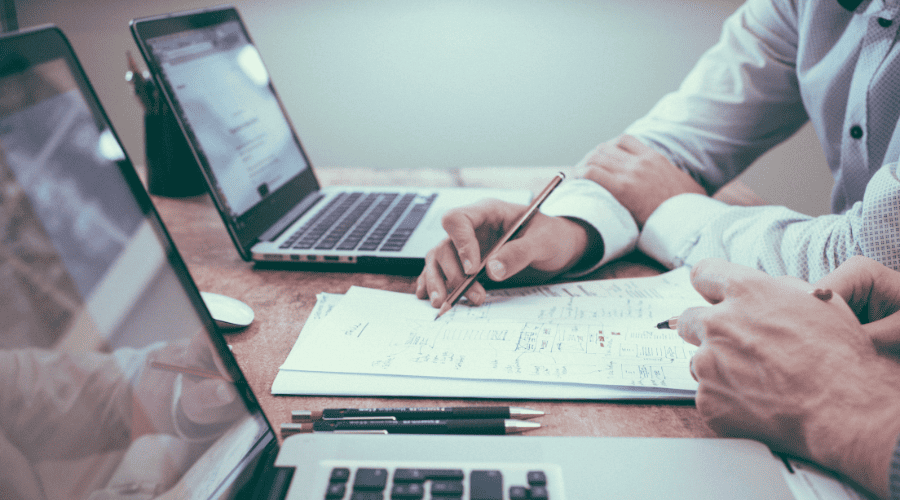 Regardless of what software option you choose, they all have a way of inputting accurate lead data into the system. The best method to achieve this is by integrating the AI with your CRM system. This crucial step sets the foundation for AI-powered automation and call advice.
3. Call Preparation
Before making any calls, familiarize yourself with the capabilities of the AI tool you're using so nothing catches you by surprise.
If you're using Colibri.ai, practice having more natural conversations. With EVE.calls, you can better understand how lead scoring works, and for GetPilot.ai, you should make sure that your CRM integration functions as it should.
4. Engage in Sales Calls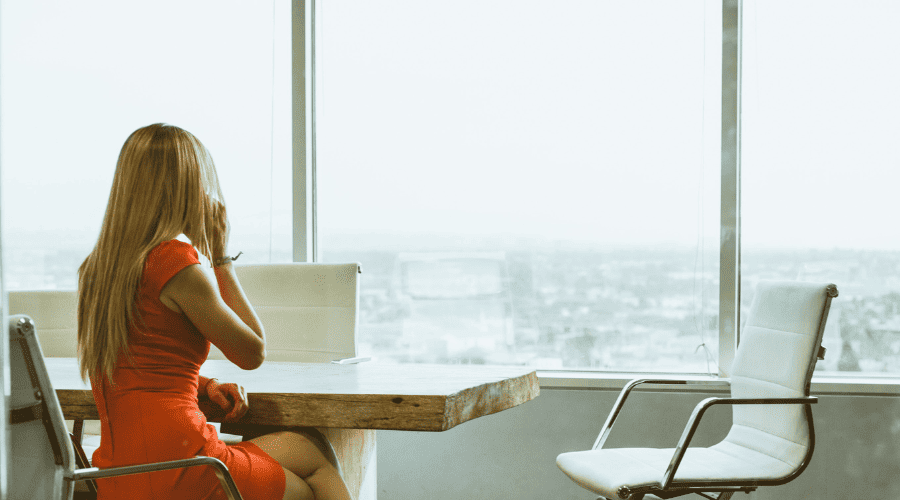 During the calls, the AI software will help differently, depending on each software's capabilities:
Colibri.ai – The real-time coaching feature will give you helpful feedback and suggestions within the call. If you pay attention to these prompts, then this will surely improve your experience.
EVE.calls – You should focus on the leads prioritized by the AI's predictive analytics. You can also follow the real-time insights and coaching during calls for better chances at converting.
GetPilot.ai – While on the call, you can have peace of mind that all other tasks are being covered automatically by the AI, while you can concentrate on building rapport and closing deals.
5. Post-call Follow-up
After the call has ended, we recommend using the data and insights gathered during the conversation to create your follow-up strategy. This customization will have a massive impact on your lead nurturing process and, finally, directly on conversions.
6. Analyze and apply
As every sales call produces valuable data, we recommend you adapt your strategy based on all information gathered, including data, conversion rates, and customer feedback.
---
By following these steps and other suggestions included in this guide, you can harness the power of AI to improve your sales call strategy, make the process more efficient, and ultimately boost your sales performance.
Feel free to let us know which of these tools you chose.