We have been hearing that Samsung is looking to revive the Galaxy Note line, which has been put on hold this year to concentrate on the Z series of folding smartphones.
Samsung may have been looking for ways to bring the Note series into the fold however and may have found an ingenious design that does just that.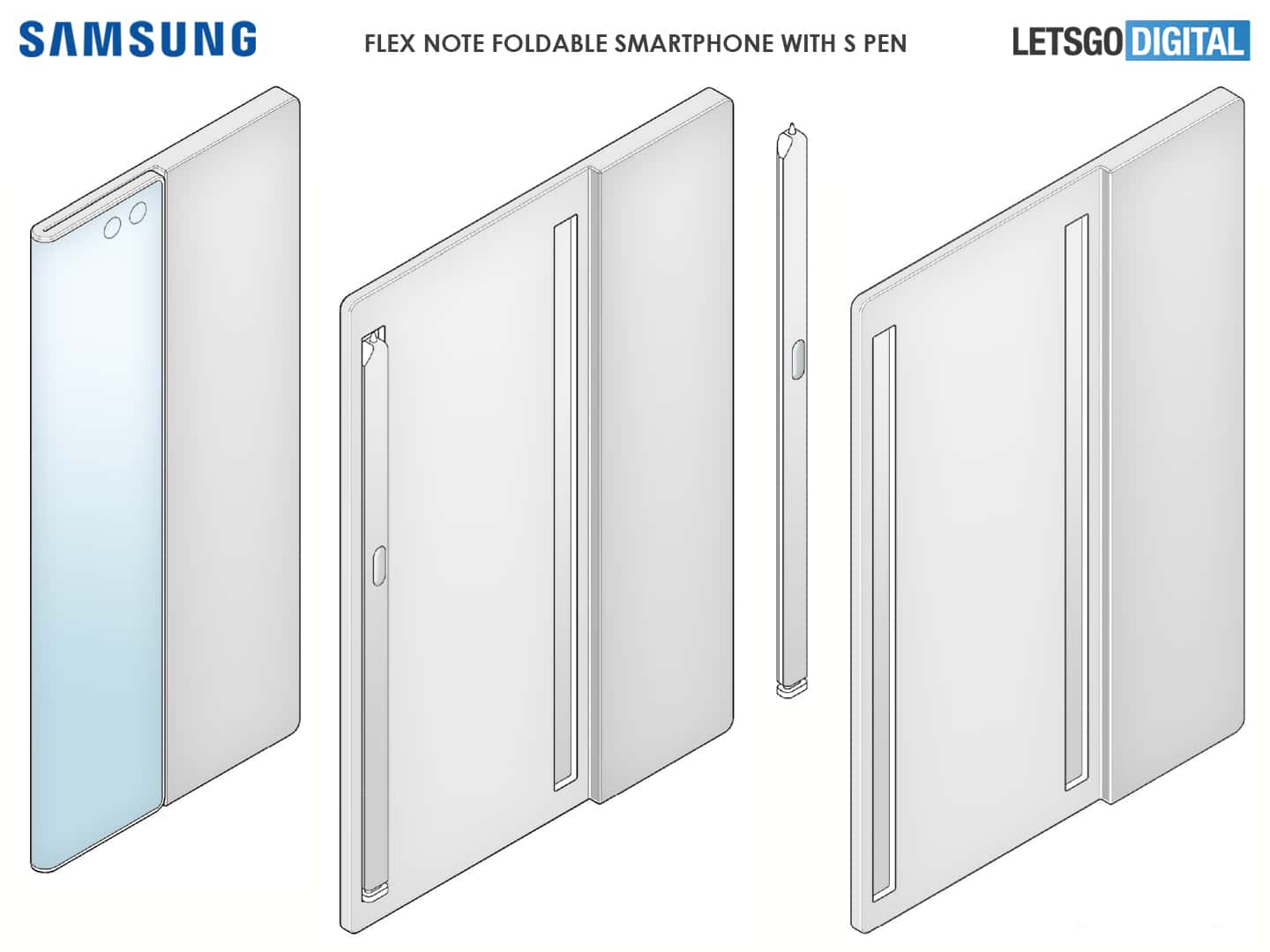 An October 29, 2020 design patent filed by Samsung Display at China National Intellectual Property Administration (CNIPA) shows a brand-new design with many new features.
The main one, which related it to the Note line, is that it has a stowed stylus, which will therefore always be there when you need it. It is attached to the back of device, which includes a flexible screen portion which can fold to the back or be extended to make a large tablet.
The stylus is stowed underneath the screen, held in place with magnets and able to fit into a corresponding slot also on the back of the device.
Interestingly when folded the device will be an even thickness, and when extended the thickness of the stylus will also ensure the device is perfectly flat on a table.
The smartphone appears to feature dual under-screen cameras which serve both as the main and selfie cameras, depending on whether the flexible portion is extended or not.
The design appears quite thoughtful, and I hope Samsung is able to bring it to market at some point.
What do our readers think? Let us know below.
via LetsGoDigital