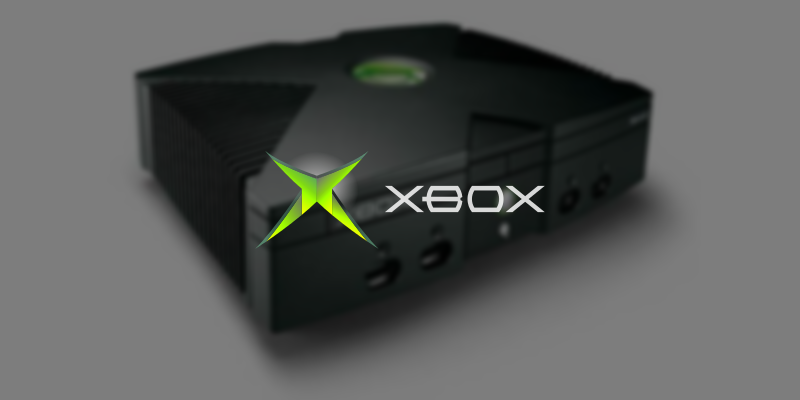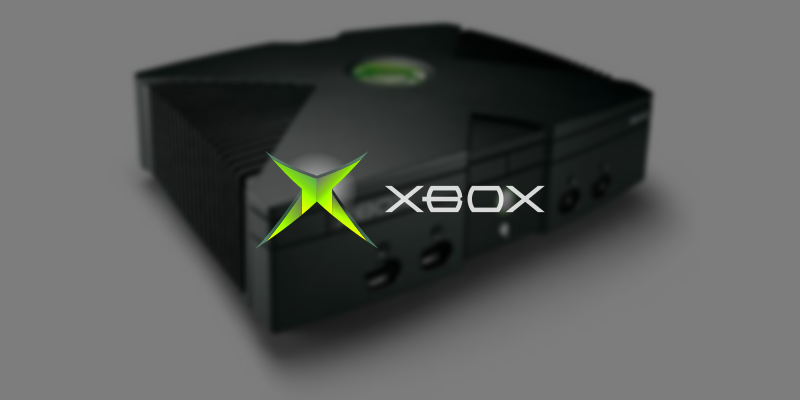 While the Xbox One (and the upcoming Xbox One S) might be Microsoft's latest and greatest console, sometimes going back to a system's roots results in finding something just as fun (or better than) what's on store shelves today. I recently purchased an original Xbox and plenty of games for it, and it's great to see how it all started. The system was Microsoft's attempt to get into the console market back in 2001, and it ended up revolutionizing it.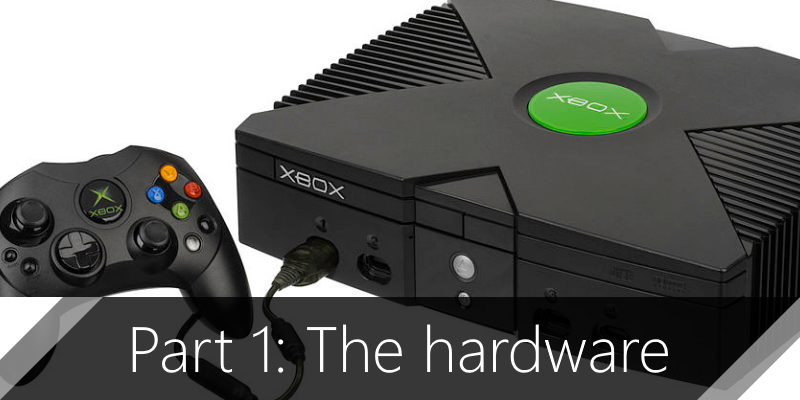 The original Xbox was the most powerful console in the sixth generation of consoles, and was also the very first console with a hard drive. This meant that gamers no longer had to keep buying memory cards, like with the PS2 and Gamecube, or rely on save batteries in cartridges like the Gameboy Advance. This also gave the Xbox the ability to store ripped music from CDs (which users could use as custom soundtracks in some games, like Forza Motorsport) and downloadable content (like extra maps for Halo 2).
The system's processor was a custom made 733MHz Pentium III, and the GPU was a custom card made by Nvidia with capabilities similar to the GeForce 3 Ti500, the system also had 64MB of RAM, and a 8GB hard drive. For comparison, the PlayStation 2 had a 294MHz processor (which was later upgraded to 299MHz), 32MB of RAM. There was no hard drive, although external ones could be purchased.
Despite having the highest specs of the generation, the Xbox had a bumpy road ahead of it. Early models often scratched DVDs, and some systems had power supply units that could catch on fire. These were fixed later on, but they were pretty awful flaws to have at the start of your console's lifespan. Consoles produced before 2004 also have clock capacitors that will leak acid on the motherboard after a while, but this wasn't discovered until 2010. If you're going to purchase an Xbox, be sure to try and find the 1.6 models, which are immune to this issue. If you'd like to find out more about the capacitor issues, this is a good resource.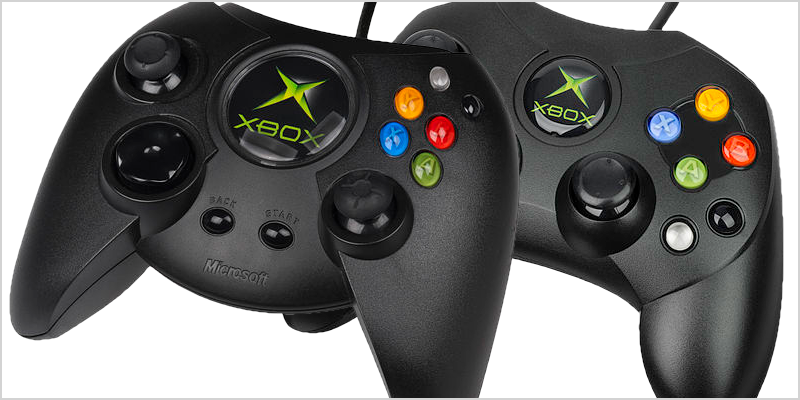 The Xbox originally launched with a huge controller which is now known as the Duke. It's a controller that's made with people who have big hands in mind, and it's widely regarded as one of the worst controllers of all time. When Microsoft brought the Xbox to Japan, they also brought a streamlined controller design with it. This controller was then brought to other regions as the Controller S. The S changed the button layouts to something like what we have on modern Xbox controllers today, and it feels like a slightly fatter Xbox 360 controller.
The cord for each controller also featured a fairly innovative design, too. Each cord had a breakaway cable on the end, which would disconnect from the controller if yanked too hard. This prevented any of the usual damage you'd expect from pulling the cord, and it's actually helpful.
Each first party Xbox controller also had two slots for accessories, regardless of the revision. There weren't too many accessories out there, but memory cards (which seemed to exist only for the sake of backing up and transferring saved games) did exist.
One other final piece of extra hardware for the system was the DVD playback kit. This is exactly what it sounds like, and was required to play DVDs. It consisted of a receiver (which was plugged into a controller port) and a DVD player remote. The original Xbox was a genuinely good DVD player, and it's interesting to see the roots of the Xbox One's media center focus all the way back in 2001.

The Xbox launched with 20 games in North America, and Halo: Combat Evolved was the star of the show. Halo wasn't just proof that first person shooters (other than Goldeneye) could work fine on home consoles, it also quickly became one of Microsoft's top franchises. Other popular launch games included Dead or Alive 3 and Oddworld: Munch's Oddysee.
The Xbox had 894 games available, with Madden NFL 09 being the very last game released for the system in 2008. While the Xbox definitely didn't have the large amount of RPGs that the PS2 had, it made up for that with both the strength of its own exclusives and the best console versions of popular multi-platform games. If you're interested in seeing just how much better some Xbox ports looked and performed, Youtuber RookerVision has some really good comparisons, with the Grand Theft Auto 3 one being here.
Sega, still shaken by the failure of the Dreamcast, began to release exclusive games for the Xbox. Games like Gunvalkyrie that were originally intended for the Dreamcast began to get Xbox releases instead, and the Xbox was the only place you could play Shenmue II in North America. Sega also published Otogi: Myth of Demons and Otogi 2: Immortal Warriors for the Xbox. These games were developed by From Software, the same company that would go on to make Dark Souls.
Third party support was strong, and Microsoft was looking for ways to increase their first party strength, too. What followed was one of the most controversial acquisitions in recent history: the purchase of video game developer Rare. Rare was previously one of Nintendo's strongest allies, and developed hits like Donkey Kong Country and Banjo Kazooie. While Rare had multiple titles in development for the original Xbox, most of them would see release on the Xbox 360 instead, like Perfect Dark Zero.
Ed Fries, who was the vice president of Xbox Game Content at the time, had some really positive words about the acquisition.
The last time I was this excited was the first time I picked up a controller and played a game from Rare, as a gamer, you could hardly wait until Rare's next title was announced. You didn't know what genre it would be, but it didn't matter because you knew you were going to love it.
Regardless of how people might have felt about the Rare purchase, that's a story for another time. Rare is still developing titles for the Xbox to this day, like Sea of Thieves.
One of the other focuses of the Xbox wasn't ready for its initial launch, which leads us into the next part of the story.

Xbox Live was a game changer, simply put. Consoles had online play before, but that wasn't one of the main focuses of the system. Xbox Live changed that. The plan from the very start was to have online gaming be one of the key pillars of the Xbox, which is why it had an Ethernet port on the back of the system.
Xbox Live wasn't ready for the system's launch, but it was demoed at E3 2002. E3 was followed by multiple beta tests, which led up to the official release on November 15th, 2002. This was the first anniversary of the Xbox in North America, and Xbox Live was available on the system until 2010.
Online gaming isn't very good without games to play online, and there was one very special game that was also announced at E3 2002.
Halo 2 was the first game in the Halo series to support Xbox Live, and it's also what some would call the first modern console FPS. It featured full online multiplayer and matchmaking, downloadable map packs (which you could also purchase physically), and patches. It has all the functions you'd expect to see in a game today, but this was where so much of it began. Halo 2 launched in 2004 to critical acclaim, and it remained insanely popular on Xbox Live for years.
Plenty of other titles moved to support Xbox Live, and Microsoft began their own series of sports games to highlight the service. This was XSN Sports, and while the brand didn't last too long, it contained great games like Amped 2. Microsoft and Electronic Arts also began to work together, and EA Sports games began to appear on the service. Rare also ported Conker's Bad Fur Day to the Xbox with Xbox Live multiplayer, too.
The original Xbox Live was a completely new experience on a console, and you can still see the influence of the it to this day. Downloadable content? Done first on Xbox Live. Talking to your friends over a console? Done first on Xbox Live. A huge network of people to play with on a console, without any hoops to jump through? Done first on Xbox Live.
In conclusion
The original Xbox was a really great console. It was one of Microsoft's most innovative devices, and completely reshaped the console landscape. Huge new franchises were brought into the world, influential companies were purchased, and new features became standard. If you ever feel like purchasing an original Xbox, go for it – if you end up finding component cables it'll look fantastic on modern TVs, and some games even support 720p and 1080i.
Have any memories of the original Xbox? Let us know in the comments below!