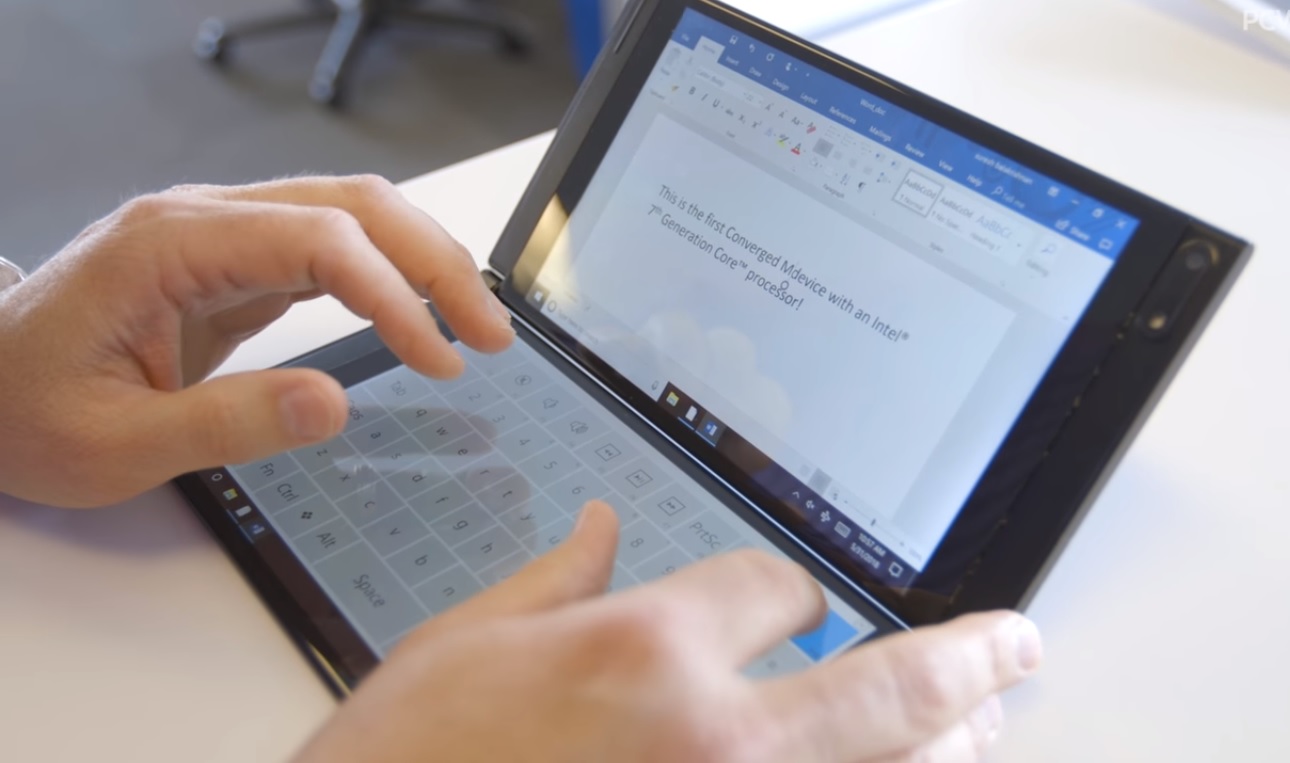 At Computex, Intel showed off their Intel Tiger Rapids prototype dual-screened notebook, but the company also gave PCWorld exclusive access to their laboratories where they showed off the development of the device, and also gave a peek at the future of the form factor, as can be seen in the picture above.
While the first generation uses the second e-Ink screen largely for data input via pen or keyboard, the second generation will be a full dual-screened LCD device where the screens can either be used as side by side monitors, a single extended panel or again for input.
Intel says they have been working on the form factor since 2016, and have contributed to the design of the other two dual-screen devices shown off at Computex, the Lenovo Yoga Book 2 and Asus Precog.  It is clear that this is a direction they hope the industry will be moving towards, which is rather exciting for those who are looking for a sleek next-generation computing experience.
See PCWorld's video below.