If you have been reading the WP news recently, you would know that Microsoft launched Windows 10 Technical Preview Tools for developers to start working on their applications. Being a developer, I was curious to find out what is new in the release of the SDK.
The SDK contains Windows Mobile 10 Emulation images which are running the unreleased WM10 Build 10030.
WINDOWS MOBILE 10
We've talked about it and here is another indication that this is the name of the next mobile OS by Microsoft. In the files of the SDK, the only name given to the images and its related files is Windows Mobile.
THE NEW FEATURES
START SCREEN
Nothing has changed here in terms of looks and design but we have lost the ability to resize tiles to the newer tile sizes namely Large (4×4) and Tall (2×4)
NEW APPS
New system apps introduced in this build are Block and Filter as well as Insider Hub. Block and Filter app does exactly what the Lumia exclusive app did, with the ability to block calls and messages.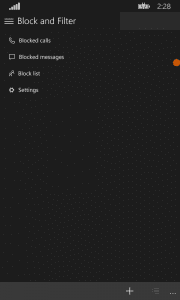 Insider Hub, is an universal app which has been available on Windows 10 PC builds for ages, and finally it makes its way to Windows Mobile.
BRAND-NEW MAPS APP
Just like the above app, this too is a new app introduced in this build but it deserved its separate header since there is a lot to talk about. This app is an universal app allowing the long awaited Voice Navigation, newer design and many new features.
Here is a gif going through the entire app..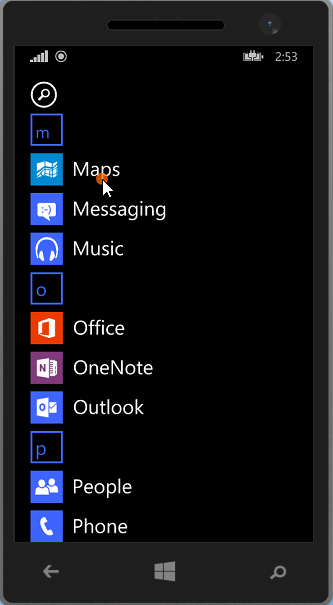 NEW MESSAGING APP
Like the maps, the new messaging app deserves its separate header. In short, the app which has been demoed by MS is finally in the hands of actual testers and developers.
Although it does not have the Skype integration yet but functions just as great as the Windows Phone version and I cannot wait till Messaging brings greater features. It also works along with the new Block and Filter app as well.
UPDATED PHONE APP
Many Insiders complained about the updated Phone app and looks like Microsoft has fixed the dialer of the app and added in the "new" application bar.
APP PERMISSIONS FINALLY MAKE IT INTO WINDOWS MOBILE
App Permissions were first spotted by those visiting Microsoft's MWC15 event earlier this month and our Author, Michael, did an entire video talking about the new features of WP 8.1.2
Being a new feature, it was not available in Windows Mobile 10 technical preview, but now it is. It is exactly how it was in WP 8.1.2 but in the new WM10 design.

PROVISIONING
Looking at the name, I was blank and had no idea about Provisioning but a bit of research helped me out. It basically prepares your device to use resources, files, etc from a company, school, organisation, etc. The system app allows you to add these through your SD card [D:\] or Phone storage [C:\]
NEW SYSTEM APP CALLED DEVICE FLOW
Another one of those odd, new system apps added by Microsoft in this build which seems to look like a replacement for Project My Screen and Media sharing across devices.
UPDATED KEYBOARD
Most of the Insider, or even all of them, like the new Windows Mobile keyboard which includes many new modern elements and much improved functionality of a Stock keyboard from its competitors.
NOTE: Before you make your decision to throw up by the looks of the new keyboard, this version is a test version and many elements will be removed in the next Insider build. In short, the keyboard sizing is broken.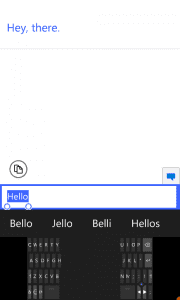 OTHER CHANGES
There are not many other changes to the OS and the apps, they are: New unlock animation and a different Action Center.
The new unlock animation can be just a bug but looks like it might even be intentional. Look at the gif below and experience it 🙂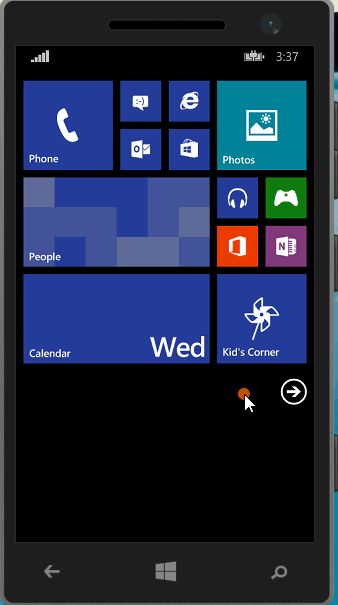 The Action Center quick actions have been rearranged again with no option of changing all of them. It seems that it is broken in this build too.
CONCLUSION
Well, this is Microsoft's first build released to developers and the second public build seen by us. There is still a lot of work to do by Microsoft to finish this OS, but it seems to be more stable and RAM efficient than the previous one with the apps sometimes crashing.
I would love to see more builds releasing soon with newer features like Spartan, etc. and till then, we should wait this month as the rumors are that we might expect a newer one this month!