Last week I went to Microsoft's UK Lumia Pro Demo in London to learn how the firm was marketing Windows Phone in the UK and what its unique value proposition was. What stood out to me were the reasons given to me would be woefully inadequate to an informed buyer. Cortana, Here Maps and MixRadio are all powerful apps that previously would have represented an experience you cannot get on competing platforms, but now all are either on competing platforms or on the cusp of heading there. The funny thing is though, I used this services because I got Windows Phone, not the other way around. Cortana didn't arrive until a year ago, MixRadio was barely a blip on my radar until Xbox Music committed suicide with Windows Phone 8.1 and Here Maps provides virtually the same experience as the native Bing Maps for me as I don't drive.  So why use Windows Phone then? Here are some of my reasons for using Microsoft's mobile platform.
The People App
The major reason one gets a phone is to communicate with other people Whether by old fashioned SMS, or by calling them using a traditional carrier or even Skype and Viber calling. Phones are meant to connect us, that is why social media took off on the back of mobile and apps like Snapchat represents a substantial barrier to adoption for Windows Phone. It goes without saying that contacts management is very important  in this hyper-connected, mobile scenario. Of the three mobile platforms, Windows Phone's contact management solution is the best. It has the typical contact sync exhibited by other platforms, which means logging into your Microsoft account would restore your saved contact. Beyond that, Microsoft has enabled in Windows Phone 8.1 and Windows 10 a framework by which third party apps can plug in and integrate their contacts with the main Windows Phone contacts app – or "People". Not only can you see your contacts from Facebook, Twitter and Skype there as well. You can also see their social feeds from a variety of social networks and choose to contact them without jumping into those apps from the start.
People who also use Twitter as a news source would also be able to curate their favourite news sources into groups in a manner which is far more convenient than the native Twitter lists functionality. For instance, to keep up with Microsoft news, I have a Microsoft group consisting of various Microsoft personalities to help track new releases and blog posts.
Windows 10 will extend this functionality to Xbox and other Microsoft programs, and users who rely on them will find it very useful.
Lenses
One of the major advertised points of Windows Phone flagships have been their camera. From the fantastically ridiculous 1020, to the tried and true 920, to the more modern 930 and most recently, the 640 XL. Lumia devices have excelled in photography and the Windows Phone app store is full of a variety of camera apps for almost every situation.
When Windows Phone 8 debuted, it made its appearance with a feature known as lenses. What this lens feature does is basically create a quick launch link in the default Microsoft camera app so you could quickly open a camera app if the native camera app didn't suit your needs. For instance, if you opened up Microsoft camera and wanted to shoot a panorama – Photosynth would be just two taps way. Lumia Camera makes this feature a bit harder to access, but it is really convenient to use the features offered by a variety of  camera apps without needing to jump back to the start screen and back.
Synergy with Windows
Windows Phone and Windows 8.1 may not share much in common on the surface beside a name, but they can work together to help you get things much faster than if you were using a non-Windows Phone platform. For instance, using the native music app on Windows Phone and Windows allows you to synchronize your playlists and music albums between devices if yo have an Xbox Music pas. Should you not have an Xbox Music pass, using OneDrive should allow you to carry your music library across platforms.
Things like Wi-Fi passwords can also sync between devices. If one were to log into a WiFi network on a Windows Phone device or Windows device, the credentials will sync so you do not have to type your password again into another device. Furthermore, a Windows Phone device which shares the same Microsoft account as corresponding Windows computer can be turned into a wireless hotspot remotely. I'm sure there are more examples like Office file sync or photo sync, but those are commonly known and can be replicated by using Microsoft apps.
Backup and Restore
As someone who has had a lot of Windows Phones, I have had to enter my credentials more times than I can care to recount when setting up a new Windows Phone. Microsoft implanted a system in Windows Phone 8.1 onwards whereby apps and settings can be backed up and restored as is to a new device. While not all developers have opted into this system, I can say that enough devs have done this that the experience is fairly straight forward. To give a recent example, I downgraded my 640 from Windows 10 and decided to restore a backup I had made from my 830 a month ago. Apps like Twitter, Disqus, Aeries, Nextgen reader, Poki etc opened already logged in and set-up how I liked them. Twitter humorously enough had my feed from a month ago loaded up. It was as if it  didn't even get reset.
To give a counter-example, I helped my Mum send off her Galaxy S4 for service. I backed up from settings and had assumed that things like contacts, texts and apps would sync just like on Windows Phone. I was in for a rude shock when the backup capabilities of Android turned out to be worse than Windows Phone 8.o. Suffice to say, I clutched my 830 a little tighter.
The Start Screen
The Windows Phone start screen is the forefront of the Windows Phone experience, aside from acting like a digital canvas where you can pin the tiles that you find important to you, it can also replace a traditional desktop in terms of power and versatility.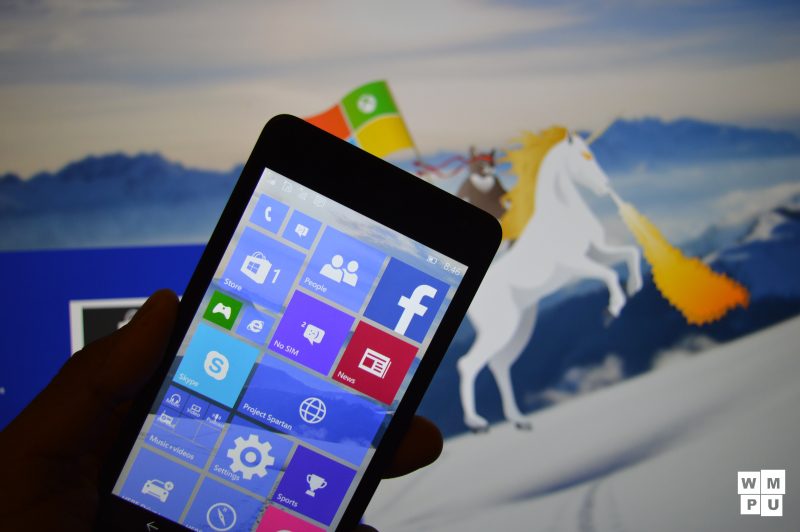 Aside from the typical customization features via accent colour and the glance and go philosophy, it is the pinning functionality provided by Microsoft that enhances this experience. We can pin not only apps but contacts, documents, notes, books and other miscellaneous items depending on what apps are installed. If you use Kid's Corner cleverly you can even create a second "desktop" of sorts where you can pin things you want to use when you don't want to be distracted. A sort of private work zone.
With Windows Phone 8.1.1, live Folders now make it easier for you to collate things that you like and group them together (similar items can get grouped together if you choose) and you don't lose the live functionality of the tiles. For instance, I pin multiple books that I'm reading at the bottom of my start screen along with manga series I follow weekly to allow me to easily jump to those when I have free time.
The Start Screen is still the perfect mobile homescreen to me- one that can be as simple or complex as you want without too much work.
---
There are other reasons to like Windows Phone. The design is still really good, while Windows 10 changes that somewhat, the design concepts posted by Microsoft look good as well. If they hit that target, then it's great. Other than that, its the little things in Windows Phone that make the experience flow. The fluidity of the OS, integration with social services, quiet hours, battery saver, data sense and a host of other simple features that affect day to day use. The big visible things may have drawn my attention to the platform, but its the little things that make me stay.