Is your Christmas running a little dry? And, no, we're not just talking about that turkey your mom's cooking. (Make sure there's foil on it, you fool!)
If your family, extended family and other loved ones don't completely despise you, you'll probably want to play something fun on Christmas Day. After all, Christmas Crackers don't last very long at all.
Since "Tis The Season", we've put together a small list of cool, fun and fantastic party games that are guaranteed to liven up the Christmas Party.
Nippon Marathon (2018)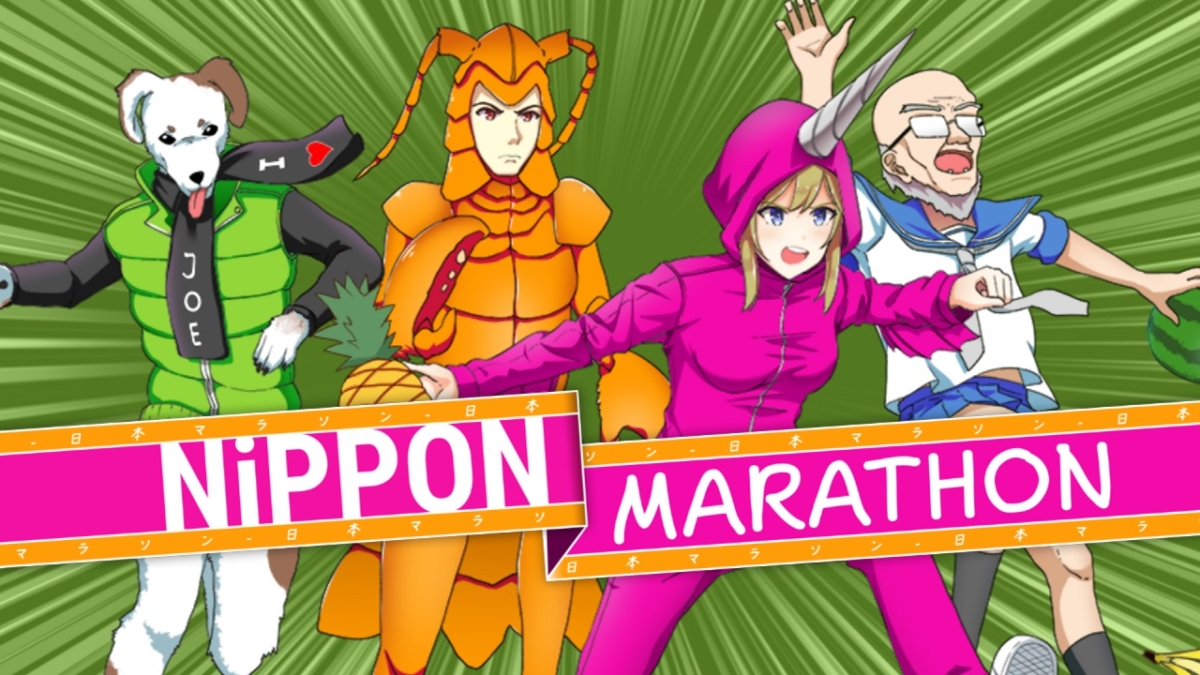 Developed by a single developer in Birmingham, Nippon Marathon is a weird running game inspired by Japanese culture. While completely playable in single-player, the true chaos of Nippon's magical zaniness comes out with the maximum amount of four players. Because they're insane, the developer even added a full-fledged single-player campaign just to keep you busy.
Players will spend their time running throughout a long and dangerous marathon track. During the race to the finish, you'll have to avoid obstacles such as revolving doors, lightning-quick elevators, Shiba Inus, and oncoming traffic. Sometimes even the environment itself will try and kill you through Japan's deadly earthquakes.
Nippon Marathon - Gameplay Trailer | PS4
To win, players must outrun their competitors until they're killed off by the ever-moving screen – Micro Machines style. By the end of the race, you'll have to get the most stars to win. Whether you're racing across the streets of Japan or across the bullet train, Nippon Marathon is one of the best party games we've seen in years and definitely one to play this Christmas. You can even play as a Dog-man!
Nippon Marathon is available on PC, PS4, Xbox One, and Nintendo Switch.
The Jackbox Party Pack 2 (2015)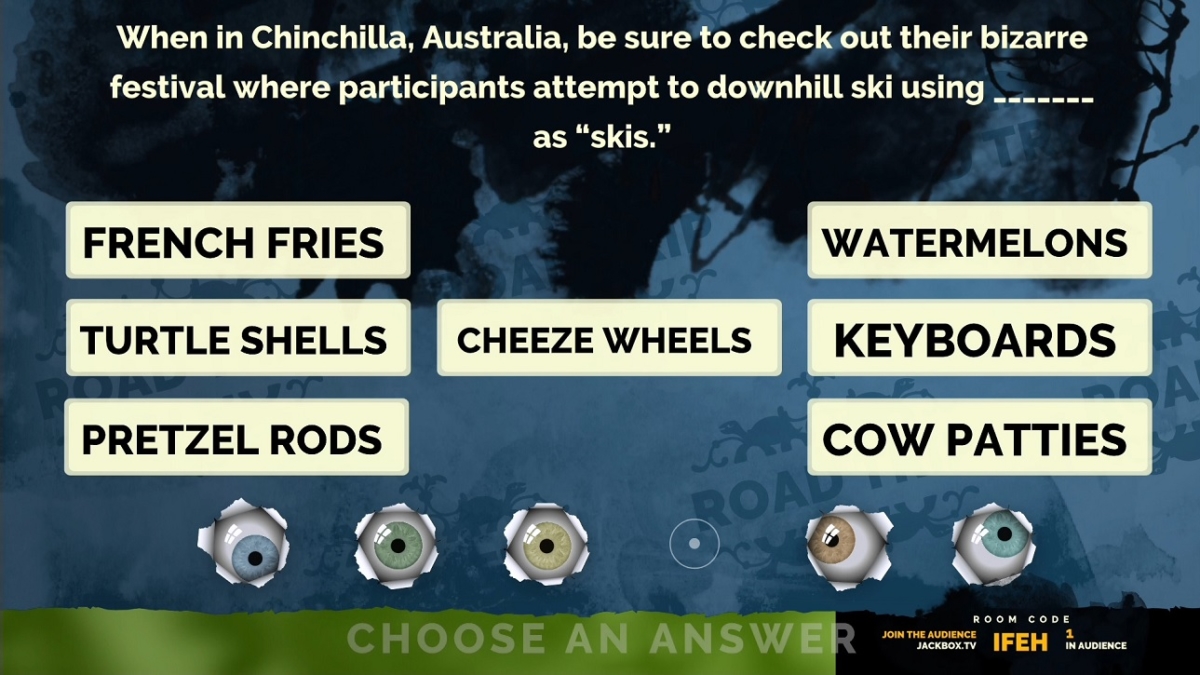 The Jackbox Party Pack 2 is not only fun to say, try it yourself, but it's also packed to the brim with fun minigames that allow anyone with a phone and internet connection to play.
While there have been quite a few games released under the Jackbox Party Pack brand, we find that 2 is still the best. With games like Fibbage 2, Quiplash XL, Earwax Bidiots and Bomb Corp, this Party Pack is guaranteed to spice up your Christmas.
The definitive highlight of Party Pack 2 is Fibbage 2. It poses players with a question and several answers, but only one of those answers is the actual one. Instead, every other answer is provided by the players, or the game itself if there aren't enough players in the game. Your goal is to try and convince the other players in the room that your answer is the right one while also trying to work out which answer is correct. It's delightfully devious and devilish fun!
The game is available on Windows, PlayStation 2, PlayStation 4, Xbox One, and Nintendo Switch.
Mario Party (1998-2018)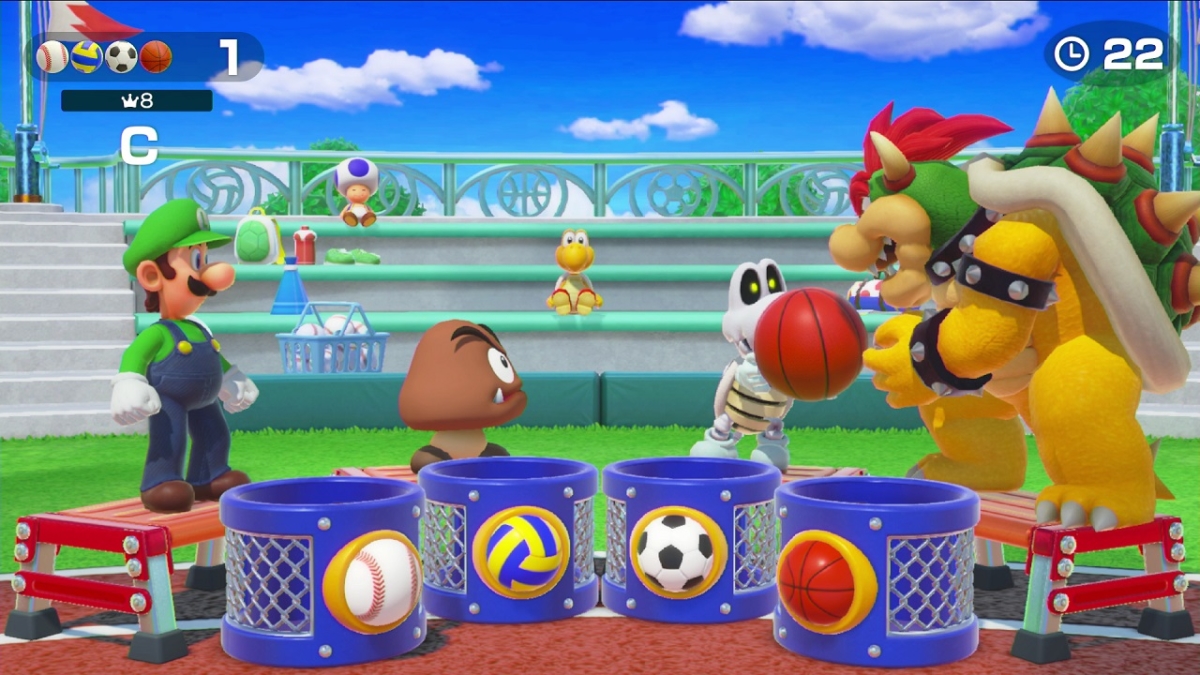 Mario Party is the Gladiator Arena of video games, albeit without the Nero-era Christian burnings. Nintendo are family friendly after all!
Over the past two decades Nintendo has released 17 titles in the series across a wide range of platforms and, well, most of them are viable. Just avoid the Wii U ones.
The newest entry in the series, Super Mario Party, is a welcome return to form after the dismal entries found during the last generation. While making great use of the Switch's technology, Super Mario Party offers some of the most enjoyable minigames available in the series. Just be warned, you will hate your family afterward.
Super Mario Party is available on Nintendo Switch, but you can find a Mario Party game on ANY Nintendo Platform.
Big Crown Showdown (2018)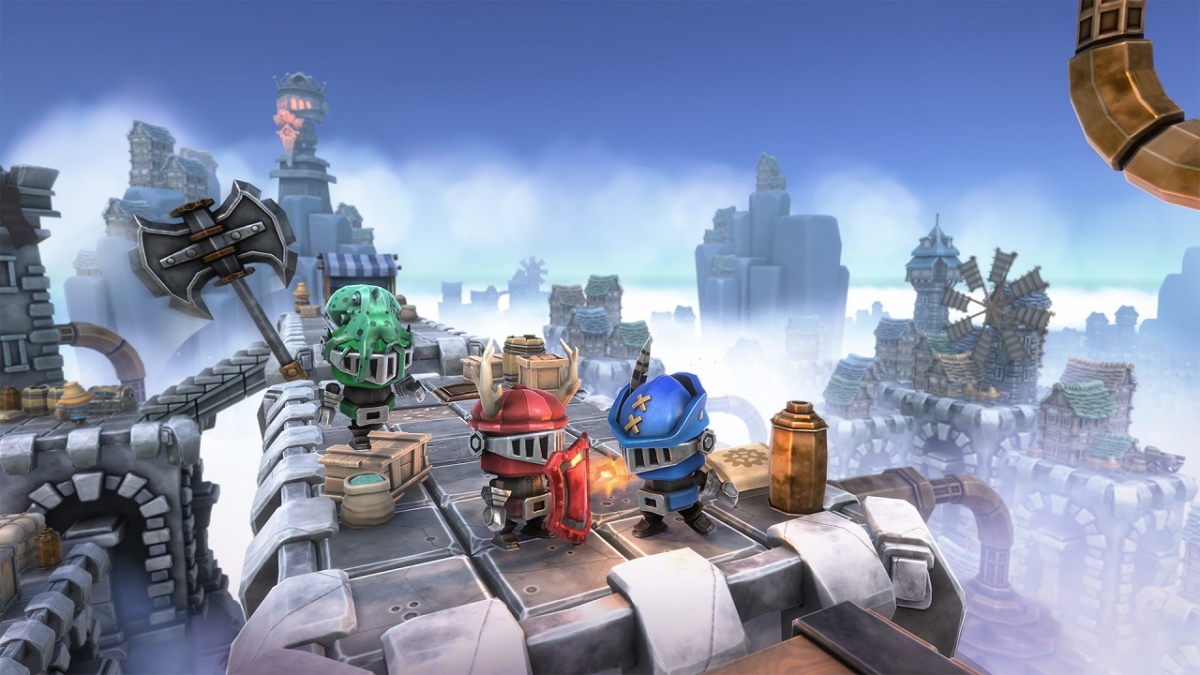 Originally, I played Big Crown Showdown at EGX. The developer kicked my ass. This Christmas, the developer isn't here to make me feel like I need to go back to video game school so instead, I'll personally kick my family's ass. That's a good feeling and I hope you get it too.
Big Crown Showdown is a rather simple game. Moving your way through 15 perilous courses, you'll have to try and murder your friends and family through the game's satisfying one-button combat. While trying to knock your opponents off the stage or into traps, you'll have to avoid traps yourself. Moving platforms are the standard, but the further you explore the crazier everything gets.
Big Crown: Showdown - Gameplay Trailer
With a maximum amount of four-players, Big Crown Showdown is pure party fun. Gathering up three others hopefully shouldn't be too hard this holiday, and this game is certainly one that will keep them occupied and competitive throughout the entire night.
Big Crown Showdown is available on Xbox One, PS4, PC
Screencheat/Schreencheat: Unplugged (2014-2018)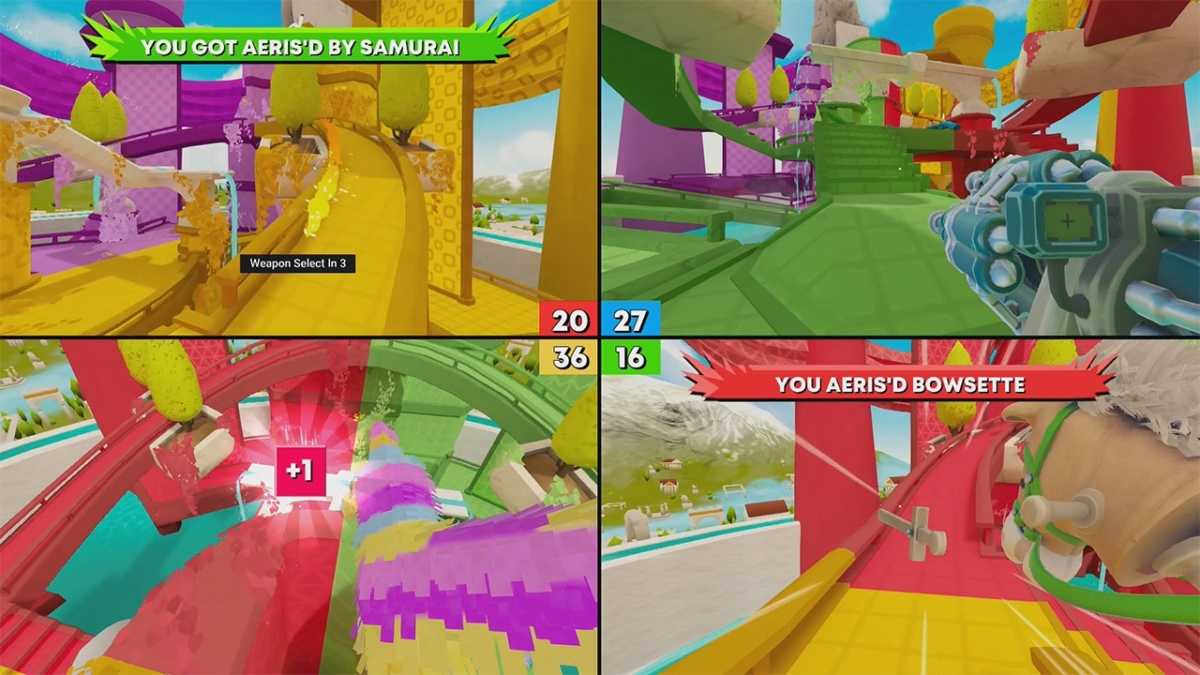 If you end up playing a split-screen shooter this year, like Halo: The Master Chief Collection, you're probably going to find out that one of your family members are screen-watching cheating scum. So, instead, why not play a game where the entire premise is to be screen-watching cheating scum?
Screencheat offers just that. All players, from 2-8, are invisible. It's a first person shooter that arms you with a wide variety of wacky weapons. You'll have to learn your way around the map, pay attention to the other players' screens and try to shoot your invisible foes… I mean family.
Screencheat: Unplugged - Launch Trailer - Nintendo Switch
Screencheat is available on PC, Xbox One, PS4, Nintendo Switch