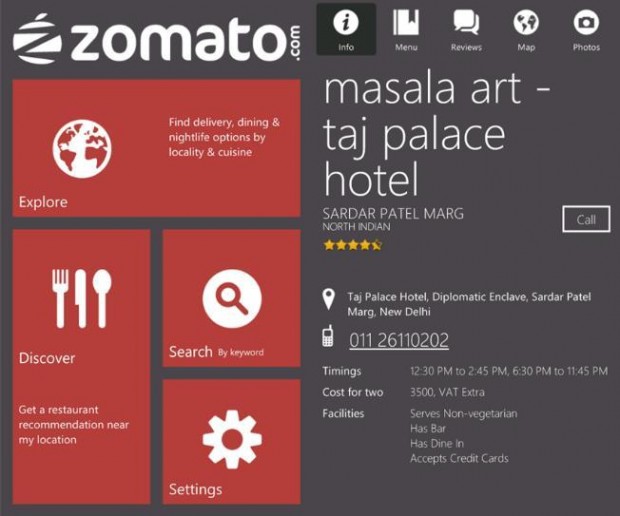 Zomato.com is a restaurant guide website that will gives you access to various information on various hotels/restaurants in India. You can even find the restaurant menu, its open timings, etc,. Today Zomato has released its Windows Phone app that lets you explore hotels and restaurants around you.
Discover more places to eat around you!
Zomato.com lets you search menus across 23,000 restaurants in India. Spanning 10 cities – Delhi NCR, Mumbai, Bangalore, Kolkata, Pune, Chennai, Hyderabad, Jaipur, Ahmedabad & Chandigarh. Zomato also lets you check menus, ratings, reviews and pictures of all restaurants in your city. Zomato on your Windows Phone is also location aware – it recommends you the best restaurants around your current location.
You can download the free app here from the marketplace. Neat addition to the Windows Phone India local apps family ! !
Thanks to Sandeep and all others who sent this info.