Trying to rip the sound from YouTube videos can be a hassle, especially when many of the sites that claim to do it are slow or full of ads. Fortunately, you can use a YouTube audio downloader extension to get the job done right.
Standalone software is also available, but that's more resource-intensive and requires further tasks. Why not just do it in your browser?
We tested all the leading browser extensions for YouTube to see which really work. So, find those songs and clips and get ready to grow your MP3 collection.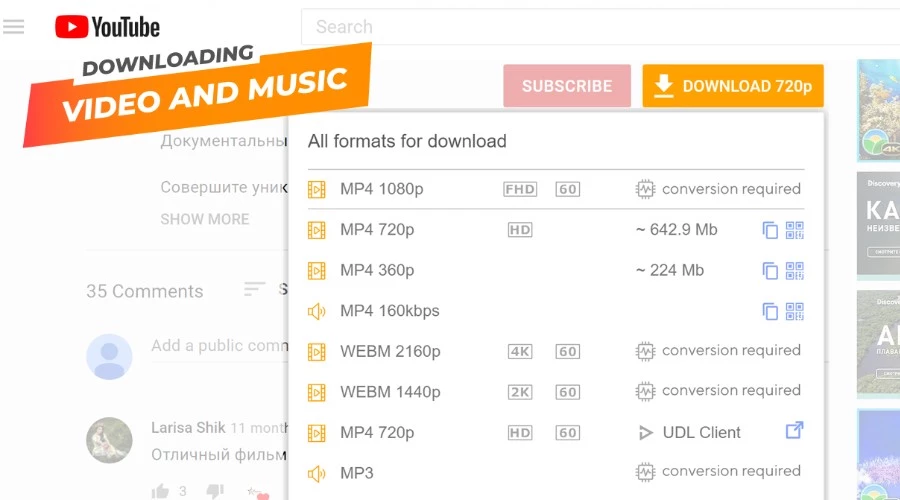 This YouTube Downloader extension for Microsoft Edge is the perfect tool for quickly downloading YouTube video and audio. All you have to do is follow the one-click installation on the official Edge Add-Ons site. Then, whenever you browse to YouTube a new orange download link is displayed under every video.
It lets you choose a range of video formats and qualities, but if you want to save just the audio, select MP3 – perfect for taking sounds from music videos.
Because a file conversion must take place, it will take a few minutes, but the extension gives a convenient estimation before downloading. I found it to actually be faster than the estimate, which is a good sign.
You can track the conversion progress on the page and then it will trigger a standard download to the Edge downloads folder.
It does exactly what you need with lightning-fast precision.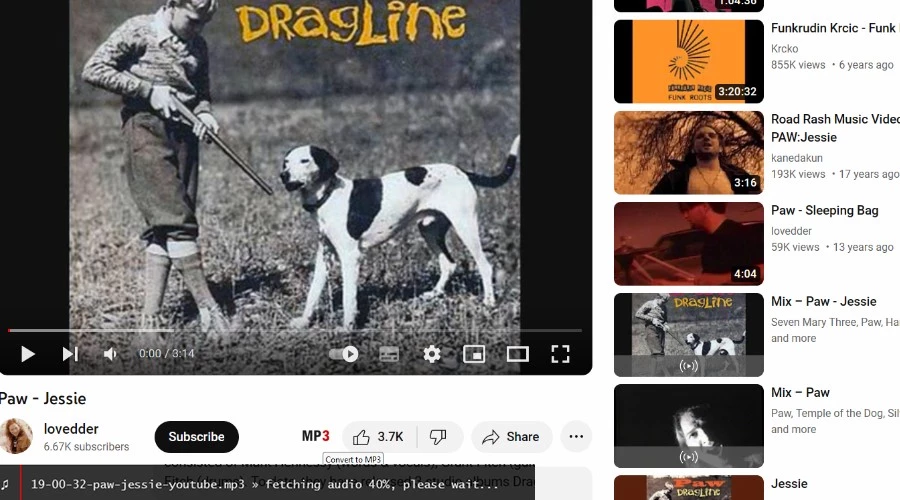 Another YouTube audio downloader extension that does exactly what you expect with no bugs is aptly named YouTube to MP3 and is currently the best option for Firefox.
Once you've installed the extension from the official Firefox Add-Ons page, you will see a clear MP3 button on any video you browse on YouTube. If it doesn't appear the first time, a quick refresh usually does the trick.
Click the MP3 button to begin the conversion. Depending on the quality settings and length of the video, it can take several minutes, but the end result is a perfect MP3 file.
When the conversion is complete, the download will automatically begin and can be found in your default Firefox downloads folder.
YouTube to MP3 lets you configure the extension and select your preferred MP3 bitrate, from 96kbps to 320kbps. However, the real quality depends on the original video source.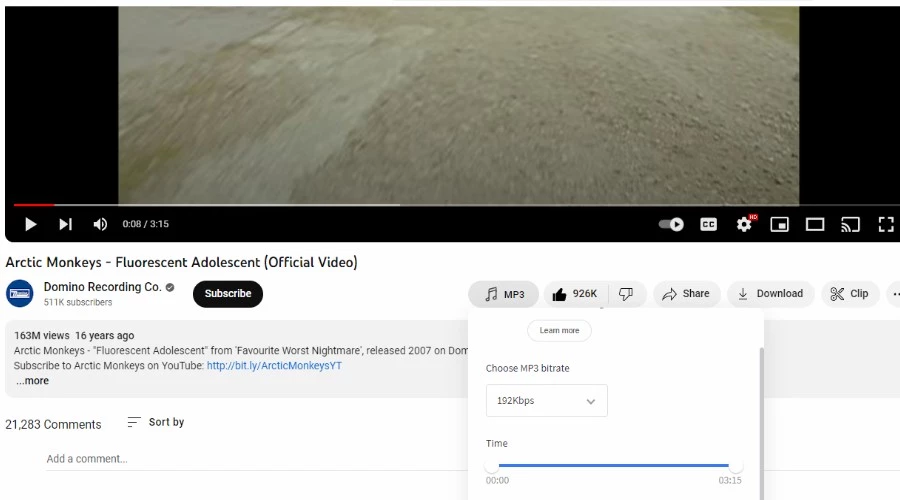 Unfortunately, because Chrome and YouTube are owned by Google, it does not officially support extensions to rip audio or video from YouTube. However, there are some workarounds, such as sideloading the extension or using a middle-man extension like Foxified, which helps use Firefox extensions in Chrome.
In this case, we must install Foxified first and then install the YouTube MP3 Convertor.
Like the other extensions, when you open a YouTube video a new MP3 button appears. This time it flashes to really catch your eye.
Click this and you can select a bitrate from 64Kbps to 320Kbps, though this depends on the quality of the video itself. Conversion is quick and then the download begins automatically.
You may receive a warning saying you must install software called Flixmate to download the entire song, but as best we can tell, this is just an advert. The extension worked perfectly without doing this on songs of many different lengths.
4. ClipConverter – Best for Audio and Video for Chrome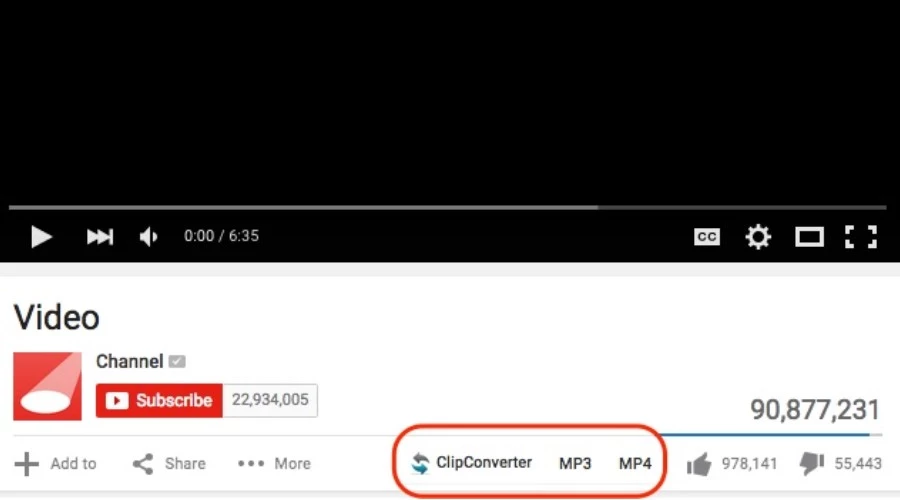 Similar to Foxified, to get ClipConverter on Chrome you need to bridge the gap with the Tampermonkey extension. Once installed, download ClipConverter from the same page and it can be sideloaded into Chrome.
It's best to make sure all other similar extensions are disabled. Then a ClipConverter toolbar appears allowing you to select either MP4 for video or MP3, which we want for audio.
Sometimes it can be a bit finicky and needs refreshing or reinstalling, but in most cases, you can get the file quickly. What's more, there are no restrictions on file duration, but occasionally you might have to hit resume in the downloads area if it loses connection.
5. YouTube MP3 – Firefox YouTube Audio Download Extension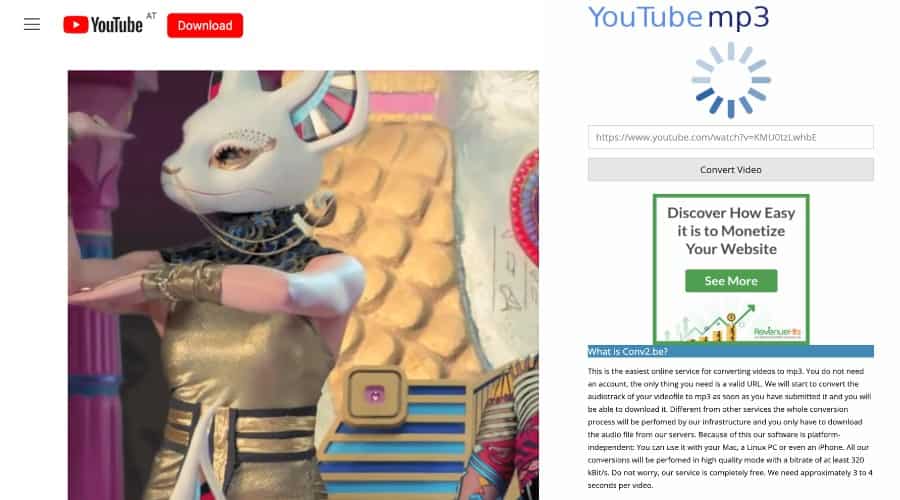 Another Firefox exclusive, this MP3 downloadeder for YouTube adds a big red download button at the top of the page new the YouTube logo. It's a bit of an odd location and you might miss it to begin with but trust us, it's there and it works.
Click it on any video you want the audio from, and it will open a new browser tab where the conversion will take place. Here, just click Download MP3 and the file will soon hit the downloads folder.
We can't give this one the top spot because although it works perfectly, sadly it opens a few spam tabs before the download button works. However, it's absolutely free, so let's not complain too much.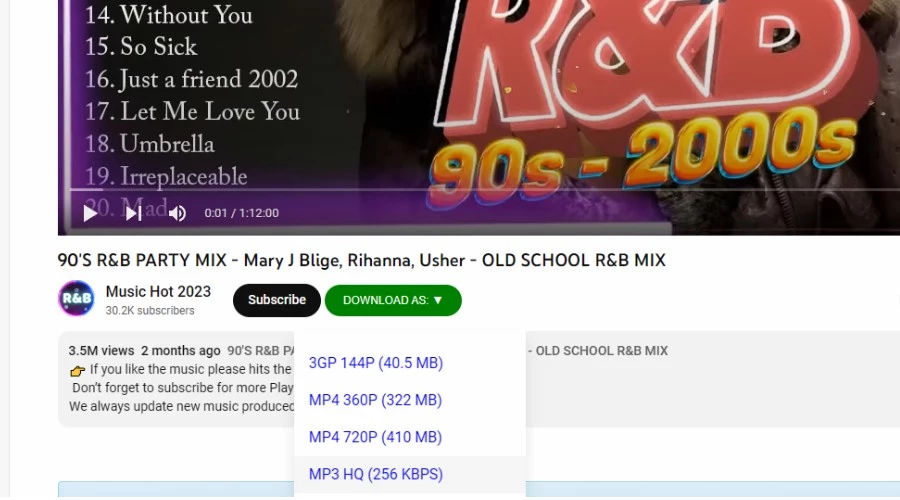 This all-in-one add-on for Microsoft Edge allows you to download audio in MP3 in a quality of your choosing. Moreover, it supports the full video too, including MP4 and 3GP formats.
The extension will automatically open when you browse YouTube and leave a green Download As button where you can make your choice. Obviously for audio, you want to choose either MP3 256Kbps or 126Kbps.
What's best about this downloader is it automatically detects the quality of the video and only provides download qualities that are viable. For example, it won't let you download in 320Kbps if the source is of lower quality.
The only drawback is that if you want to rip audio from longer videos, not just songs, you'll have to get a premium account. Likewise, you'll also need to go premium if you want to download entire HD YouTube videos.
7. YT 4K Downloader – Best HQ YouTube MP3 Downloader Extension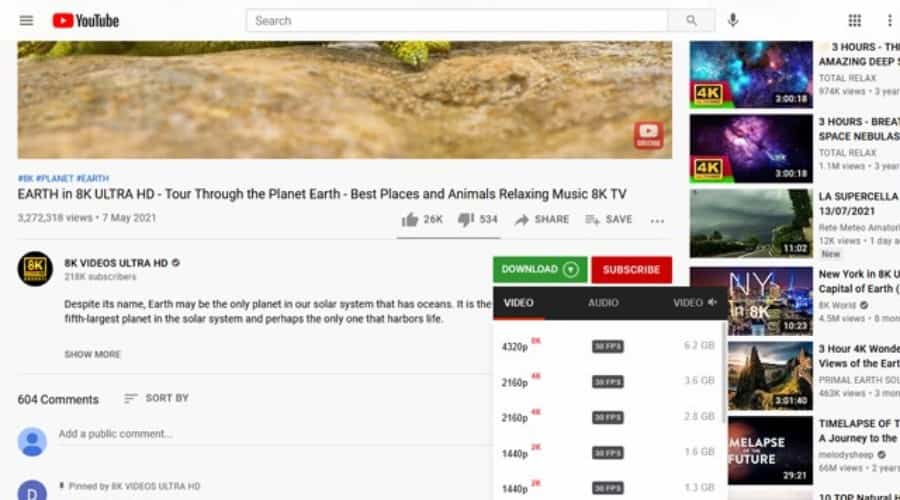 Another Edge exclusive, this no-nonsense extension installs without a hitch and requires very few steps to get high-quality MP3 downloaded from YouTube.
Without having to configure any settings, go to YouTube and a green download button will appear next to the subscribe button. Clicking this opens video and audio tabs. Click audio to find MP3 and Webm formats in all available qualities.
What stands out about YT 4K is that it tells you the file size before downloading. Just click the link and without even a prolonged conversion it will go straight to the Edge downloads window.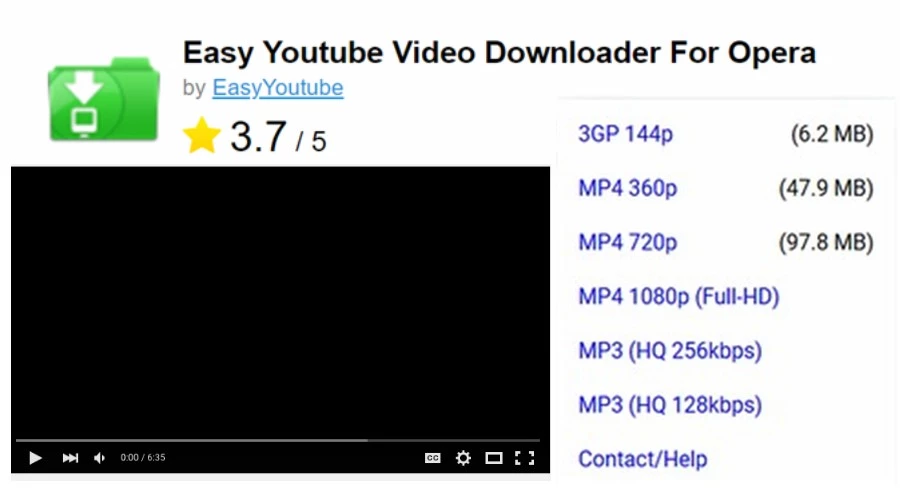 Easy YouTube Video Downloader has been around for a long time and is still one of the best ways to rip video and audio from YouTube using the Opera browser. It's now also available on Chrome via the CrossPilot extension.
To install it on Opera, you can go to the official page to find it. On Chrome go to the CrossPilot Chrome extension page and install the extension as normal. Then to get Easy YouTube Downloader, go to the Opera addons page in your Chrome browser and there will be a blue download link saying Install with CrossPilot. This will then install like any other Chrome extension.
From there, load up the YouTube video you wish to rip audio from and find a convenient DOWNLOAD AS button that appears below the video. Choose from multiple MP3 qualities, as well as HD video in MP4.
Conclusion
When you've found a rare song or want to quickly take the sound from a YouTube video, a YouTube audio downloader extension is the best solution. That way your browser is waiting for the download without having to Google for a site that works.
All the solutions above can successfully rip audio, but the one that's best for you depends on the browser you wish to use. It's a bit more difficult with Chrome since you have to sideload or use a middleman extension. However, it doesn't get better than YouTube Downloader (UDL Helper) on Edge or YouTube to MP3 on Firefox.
If you use Opera, Easy YouTube Video Downloader is a good choice and can also be used with Chrome via CoPilot.
Happy audio downloading!