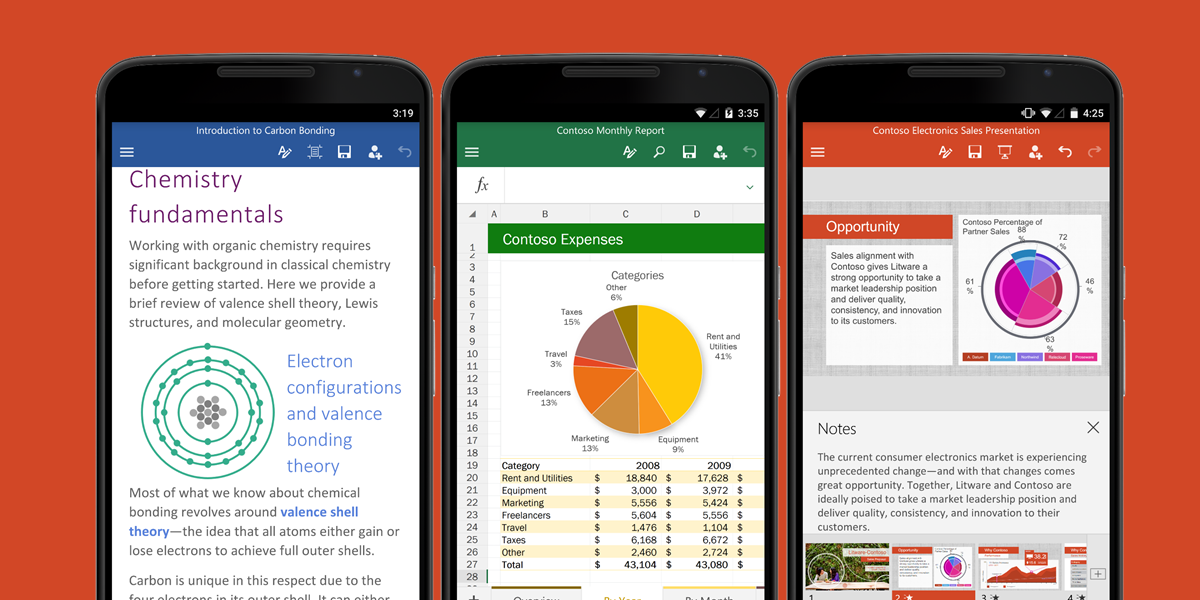 Microsoft has released a new update the Office apps on Android. The company today updated Word, Excel, and PowerPoint with support for SVG files. With the latest update, users can now insert SVG files and edit them right from the Office apps. As a result, you can change the color of the SVG elements and more right from the Office app without having to do it from another app which really is pretty neat:
Use SVG images in Word, Excel and PowerPoint for Android: Insert and edit scalable vector graphic (SVG) images in your document, workbook, and presentation to create sharp, well-designed content. No expert software required.
If you are an Android user, you can get the latest update for Word here, Excel here, and PowerPoint here.