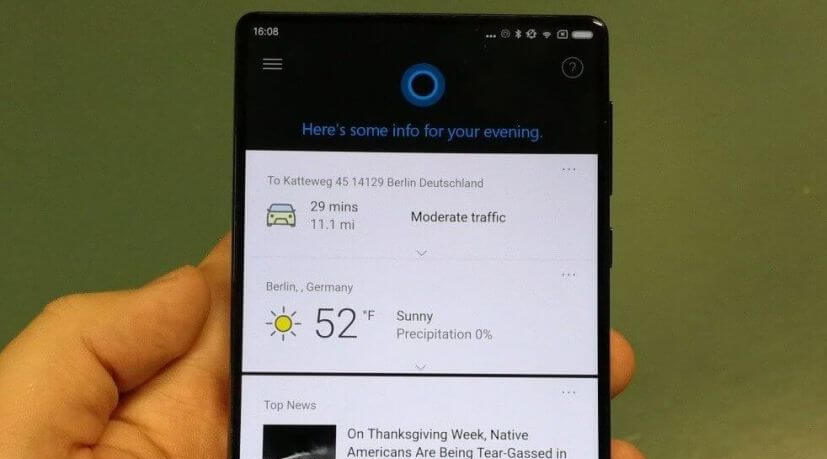 It's no secret that some Android OEMs, including Samsung, have been pre-installing some Microsoft apps on their Android apps as part of a partnership with Microsoft. Xiaomi, one of the biggest players in the Chinese tech market also teamed up with Microsoft to pre-install its Android apps on their devices back in June. In return, Microsoft sold more than a thousand patents to the company. Initially, Microsoft and Xiaomi announced that Xiaomi will be pre-installing Microsoft's Office suite of apps (Word, Excel, PowerPoint) and Skype on its smartphones. And now, it looks like the company is also pre-installing Cortana on its devices such as the bezel-less Mi MIX.
Back in June, the Senior Vice President at Xiaomi, Xiang Wang stated:
"We are excited to be working closely with Microsoft on a broad technology collaboration partnership. As demonstrated by this agreement with Microsoft, Xiaomi is looking to build sustainable, long-term partnerships with global technology leaders, with the ultimate goal of bringing the best user experience to our Mi fans."
Xiaomi is likely the second company to pre-install Cortana on its devices, as Microsoft also teamed up with Cyanogen back in 2015 to integrate its services into the Cyanogen OS. As a result, devices like the OnePlus One got Cortana with an over-the-air update more than a year ago.
As for Microsoft, the company has done some pretty good stuff integrating Android with Windows 10. For example, the software giant brought some interesting features such as notification syncing to Cortana on Android with the Windows 10 Anniversary Update recently. Most recently, the company added a to-do list feature to Cortana on Android, Windows 10 (PC and Mobile) and iOS which was also very neat.