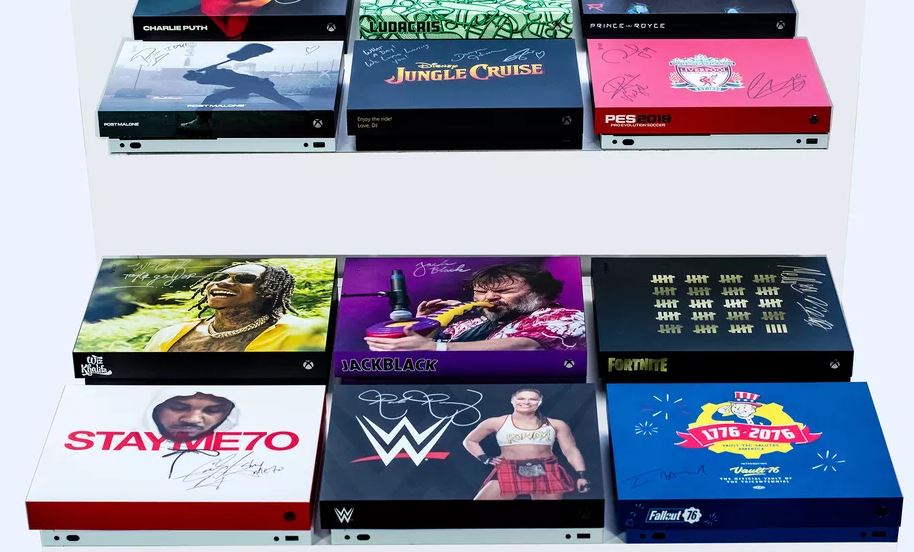 Microsoft and Make-A-Wish have partnered up for a charity auction this year called "Consoles for Kids." Some of the biggest celebrities have signed and even helped design some of the consoles being auctioned off.
From now until October 3, go to Charitybuzz.com/makeawish to bid on any of the following consoles.
You can read of description of each console below, courtesy of Xbox.
Sports and Entertainment
Game Development Teams