Is Copilot the best AI companion out there? Help us find out by answering a couple of quick questions!
No longer will you accidentally buy a game that's already included in your Xbox Game Pass subscription service thanks to a clever browser extension by Ali Güler. 
Simply titled Xbox Game Pass info on Steam, this browser add-on for Mozilla Firefox and Google Chrome does exactly what the title says it does. With the Xbox Game Pass browser add-on installed, browsing Steam will now inform you if a game you're looking at is available on the subscription service.
"Did you ever had [sic] the situation where you bought a game later to find out that it's already on Xbox Game Pass? It happened to me. Luckily it was only 10 bucks," says Gütler on the add-on's website.
"So I thought what if I could see that information directly on Steam. This add-on checks the Steam ID of a Game over the database and displays if the game is currently on Xbox Game Pass or not."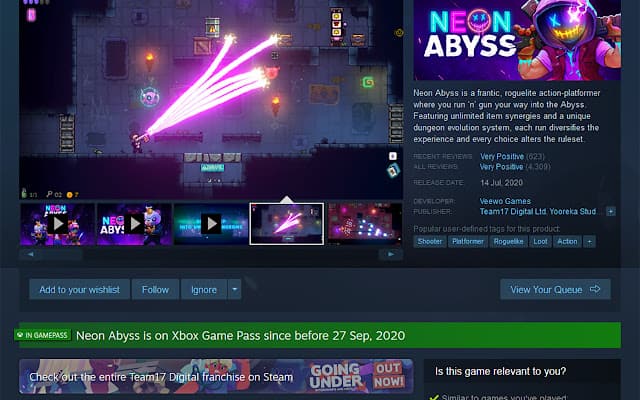 If you want to get your hands on the Xbox Game Pass browser add-on, check it out here.