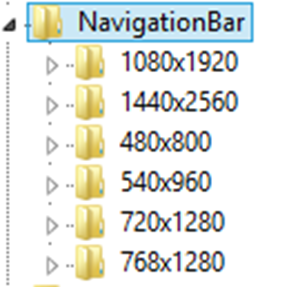 Despite implying that the leaks would stop flowing it seems Roman L continues to be hard at work extracting the secrets from the leaked Windows Phone 8.1 SDK.
The latest revelation is that Windows Phone 8.1 will support both qHD (540×960) and QHD (1440×2560, which is more than 2K) screen resolution.

Microsoft is urging developers to create resolution-independent applications with a base resolution of 384×640, with apps then upscalable to all of the higher resolutions.
It is unlikely we will be seeing such high resolution in the next year, but with the convergence of Windows Phone and Windows tablet it may not be too long before the humble Windows Phone OS is running at these dizzy resolutions.
Screen shots via Roman L's twitter stream.