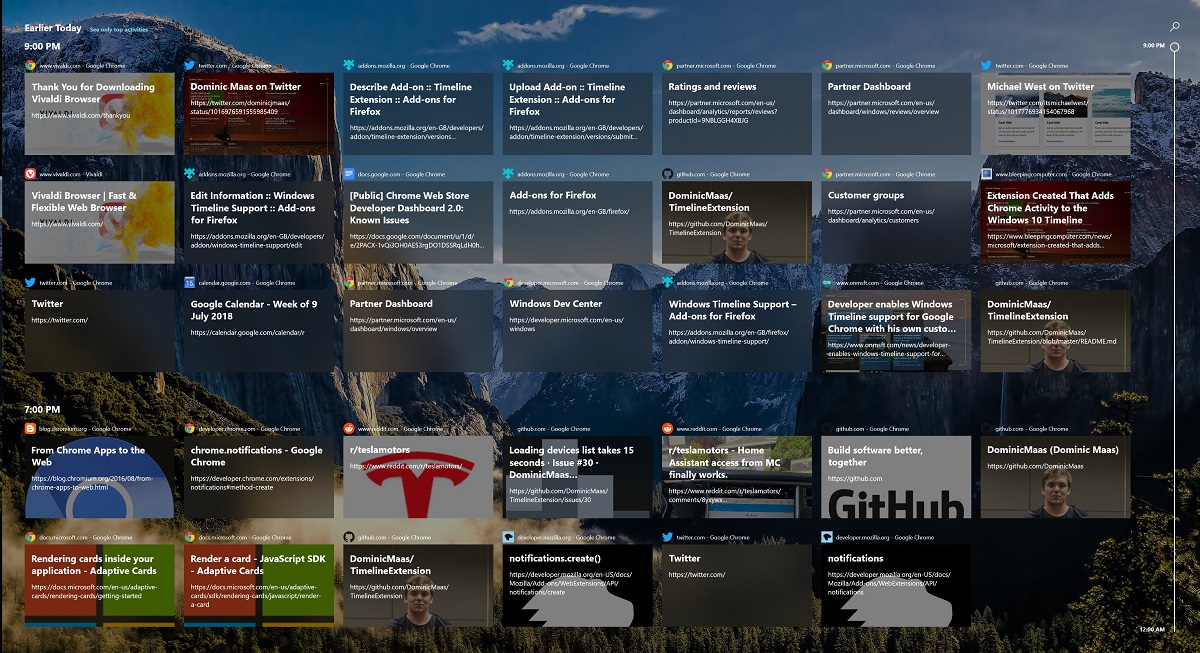 Twitter's Windows 10 Progressive Web App team has continued to update the app aggressively, and have just announced a slew of new features, including support for Windows 10's TimeLine feature.
The changelog for the versionless app reads:
Windows: Links to twitter.com from Edge will now open in the app.
Windows: Viewing live events or moments will add an entry to your Windows Timeline so you can easily return later to see updates
Improved content and descriptions for screen readers, including adding waypoints to get to additional Twitter content on desktop.
Videos can now be attached to tweets (limit 15MB)
Users of screen readers should now be able to navigate to areas of the page beside the main timelines more easily.
Search results now highlight the query that was matched in each result
Improvements we noticed earlier include:
When you upload Tweet photos, you can now attach alt text that will be read for screen reader users to help them understand the photo. Read more and learn how to enable this here: https://help.twitter.com/using-twitter/picture-descriptions
Threads are now easier than ever to create, add additional tweets to a new thread from the composer.
Interestingly some features will have to wait for the Store app to be updated and will not be available immediately. Otherwise, as a PWA the new features should show up by simply opening and closing the app.
In the meantime find the app in the Store here.
Source: Twiter release notes