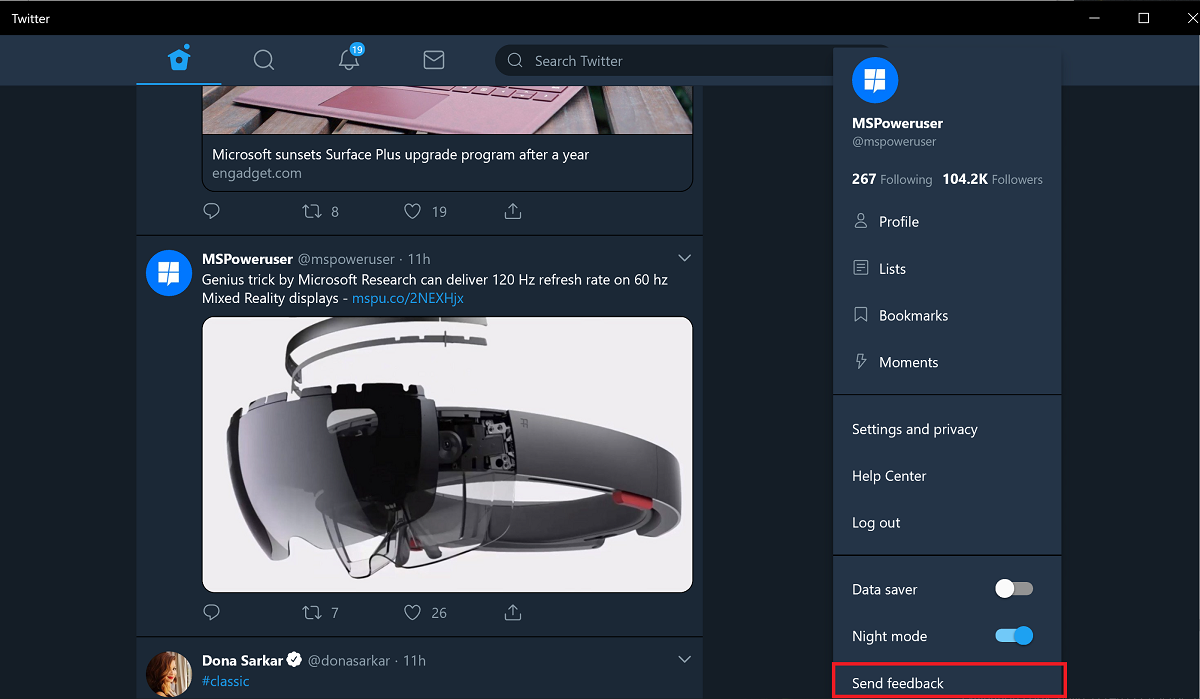 Twitter's Windows 10 Progressive Web App team has pushed out another update for the app, bringing along a number of improvements.
The official changelog for the versionless app dated 22nd October reads:
We added the ability to tag up to 10 people in a Tweet with photos.
Made a lot of performance improvements. (see below)
Today we greatly improved performance of the Twitter PWA when it's open for long periods of time. Hopefully this should resolve some issues people have reported, let me know over the weekend if it's snappier

Or in more direct technical terms: we fixed a really bad memory leak 🙂

— Charlie Croom (@CharlieCroom) October 12, 2018
On the widescreen experience, we moved the analytics icon in the same line as the rest of Tweet actions to give you easier access to the feature.
We've added a whole set of improvements to the experience while viewing events on the Twitter website.
On desktop web, you'll now be able to see the number of notifications you have on the browser tab.
You can now view your most recent searches from the search box.
As a PWA the new features should show up by simply opening and closing the app.
If you have not downloaded the app already you can find the app in the Store here.
[appbox windowsstore 9wzdncrfj140]
Via WindowsLatest