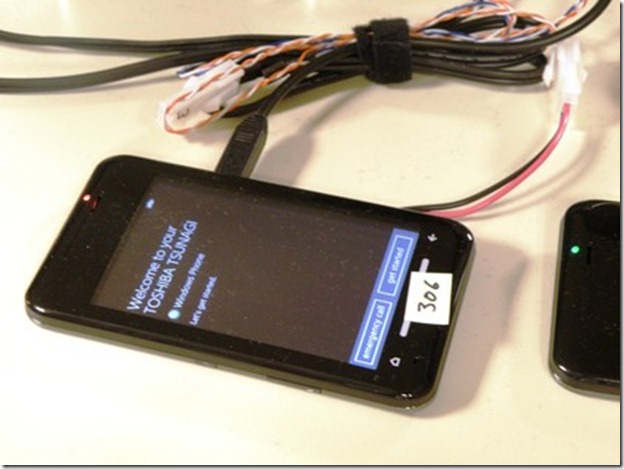 Techradar have been given an inside look into the Microsoft Windows phone 7 labs, where devices and software are torture tested by banks of computers and a range of robots.
They note that handsets from a variety of OEMs litter the place, including unannounced devices like the above one from Toshiba and others from Acer.
The picture above shows the Toshiba Tsunagi, the code name for the Toshiba TG01, running Windows phone 7.  The device is presumably the TG02, which features a capacitive screen required by Windows phone 7.
Click for larger version.
This picture above also show a bank of handsets, and in the centre features a metallic one which suggests some of Acer's older devices.
Read more about Microsoft's testing procedures and see more images at Techradar here.