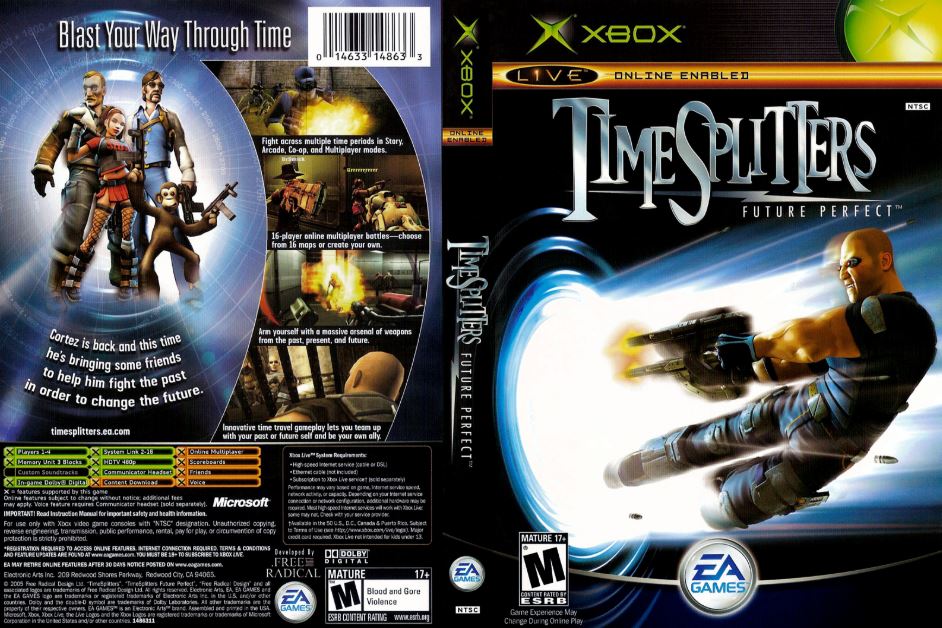 Earlier today, THQ Nordic announced that it had acquired the IP rights to TimeSplitters, a trilogy of games that first released over a decade ago. Because players have the ability to travel through time, each game in this FPS franchise spanned a wide variety of historical time periods.
"Timesplitters was largely considered as one of the most influential console games of the early 2000's. The three game series earned a large and passionate fan base thanks to its unique humour, art style and pop culture references while encouraging customization and modification to give each person their own individual experience.  Timesplitters was originally created by the development studio Free Radical Design that later become Deep Silver Dambuster, part of the THQ Nordic group."
This acquisition has sparked rumors that the series could possibly be revived with a new sequel. Certainly the company wouldn't have purchased the IP if they planned on letting it sit on ice. As of right now, however, no exact plans have been revealed.