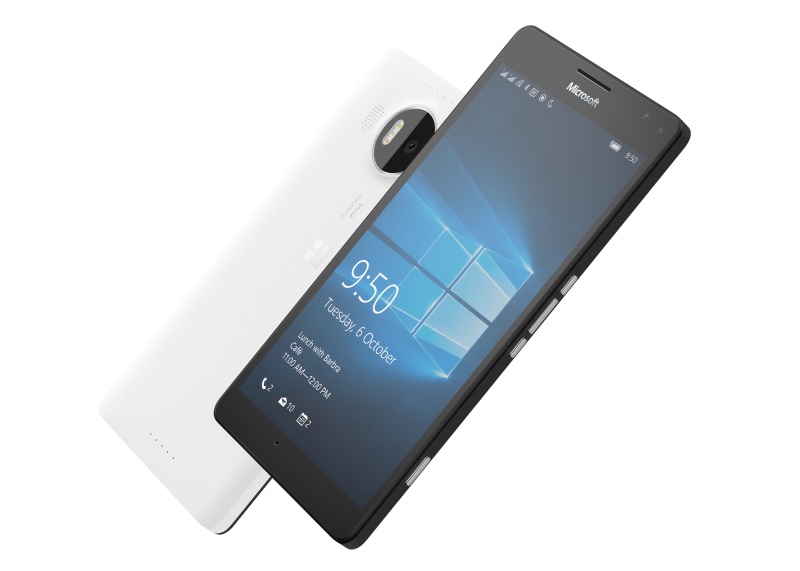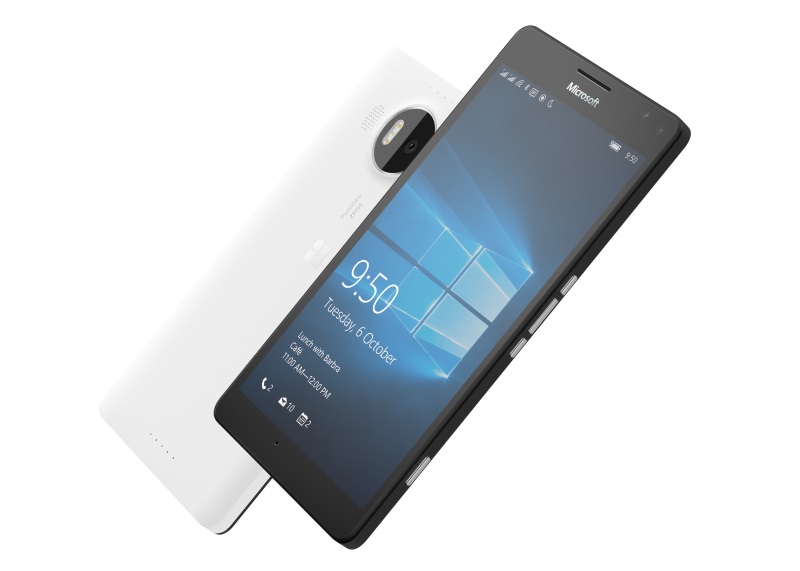 We initially reviewed the Lumia 950 as an amazing device when it first launched, and later reviewed the Lumia 950 XL less enthusiastically. Microsoft's new flagship devices, while amazing devices on paper, and even on initial use, are devices that are flawed in several critical ways. As a Windows fan, after a period of post-review reflection, I think that these devices have potential. However if Microsoft intends them to be used by fans, they have a very low-opinion of their fans or they severely underestimate how much their fans complain. If Microsoft intends to not make the Lumia 950 series one of the most returned Windows Phones, they need to fix quite a few things, and fast.
The Camera Experience
The Lumia 950 and 950 XL have a wonderful camera, and the Windows Camera app is great as well. You can take great automatic photos, the camera is fast so you'd rarely miss a moment, and if you feel like being more hands-on, you can use manual mode to get a more hands on experience. Microsoft' rich capture mode is nice, allowing you to adjust the lighting dynamically after taking a photo or using HDR. What I especially enjoy however, is how my Quad core Snapdragon 400 1 GB of RAM Lumia 735 could take over a 100 photos in burst mode while my 3 GB of RAM Octa-core Snapdragon 810 tops out at 10 photos with a …saving… delay. The Lumia 950 XL should be more powerful than the Lumia 735, and it is, so Microsoft's new Camera app is to blame. The new Windows Camera is curiously prone to taking a pause and "..saving…" after taking more than a few photos on the windows 10 Phones, which also explains why Microsoft disables  burst mode in Windows 10 Mobile by default. Another thing that neutered the camera taking experience for me was the not just the "making the final changes" screen. Rather, after taking some shots, scrolling back to view the image would display a black screen rather than a preview of the image. This repeated itself across several images until once, the device just decided to reboot itself.
Battery Life
I touched upon this in the review of the Lumia 950 XL when I observed that the battery life was below what I had expected. Looking at Microsoft's page for the Lumia 950 and 950 XL, it seems the firm expected that too. Take a look at the battery statistics for the 950 and 950 XL compared with the Lumias 640, 930, 1520 and 640 XL.
Gallery
The Lumia 950 XL shockingly has half the standby life of the 640 XL and 1520. There is no excusing this mistake on Microsoft's part, every cool feature on every smartphone requires you to have some battery life to actually make use of the feature. My Lumia 640 XL running Windows 10 has never died on me, my Lumia 950 XL running Windows 10 has. While things like screen quality make a difference, on any other Lumia I've used I can reliably use the phone to at least play music (meaning screen being off) for more than an hour before the battery dies. Half an hour after hitting 10%, the Lumia 950 XL passed out in my pocket. Furthermore, the Lumia 950 XL is not the first QHD devices so that is not a viable defense.
In the comments thread on last week's weekly discussion, someone defended the weak (3400mAh) battery of the Lumia 950 XL with this.
Battery Life….. Privacy Settings > Turn apps like Third Party ones OFF, turn other features off that these third party apps don't need such as accessing your call history or calendar and so on.
I agree with this user. If you turn off all things like push notifications up, you can get a lot of battery life. If you turn on battery saver permanently you can save even more battery life. And apparently if you don't use your Lumia 950 XL at all, you can get just under half of the battery life of a feature phone. That is however, not the point. Not using your phone is not a viable solution for battery issues, and it is strange that Windows fans would defend this particular issue given that Windows Phone was the platform where you didn't have to micromanage everything to get decent battery life.
Windows 10 Mobile
All the problems above can be traced down to one source. The underlying OS of the Lumia 950 XL – Windows 10 Mobile. Unlike previous iterations of Windows Phone, Windows 10 Mobile is both more battery intensive, less smooth and more prone to crashing – at least on the Lumia 950 XL. I'm not sure what's going on here, but my 640 XL and 1520 are both more stable and stronger in the battery life department than the Lumia 950 XL which ships with Windows 10 Mobile. I've experienced frequent reboots, some app crashes, the camera and battery life issues above and several small issues here and there which all add up to a generally frustrating experience.
The good thing about this is that all these are bugs that can be fixed by software, but as I've said before over and over first impressions count. People who have never used Windows phone may opt for a 950 and 950 XL and find a bevy of features that are half-baked, half-done and just general bugginess. A Windows Phone user may not mind too much – but an iPhone or Android user would send those devices right back – as I have done.