Let's be completely honest with each other, gamers are hard to buy gifts for. A video game would probably be the ideal gift, but you never want to get a video game that they might already have – something which is becoming harder and harder to pin down as digital gaming becomes more prominent.
We've worked hard to find some gaming-themed gifts that should be great additions to any gamer's collection. While many are Xbox-themed (as per the site) we have gone out of our way to include things outside of the brand and really try to help you this Christmas. After all, Christmas is a time of peace, family and… consumerism? Have a look at our Gaming Gift Guide below.
Number 1: Numskull Gaming Socks
If you're an adult gamer, you're getting a new pair of socks for Christmas whether you want them or not. It's a great gift; when we're not struggling with existential crises or balancing money between games and food, we're normally crying over holes in our socks. Christmas is the perfect time for new socks, but don't get your gamer friends and family just any ol' pair of foot-warmers, get them Numskull Gaming Socks.
The Sonic and PlayStation socks provided by Numskull are absolutely stunning. With high-quality cotton and a ribbed neck, these socks should keep you warm throughout those cold winter days while also remaining super comfortable.
For three pairs in one pack, you'll be looking at a £12 asking price. Remember: never cheap out on socks!
Number 2: Bluelounge CableBox
I hate wire management, it's awful. One day I tear my desk away from the wall to sort out all my wires, and then two weeks later it's looking like Tangela from Pokémon again. The Bluelounge CableBox is the ultimate gift to not only destress your friends and family, but also to make sure their office isn't looking like an absolute pigsty.
Available in black, blue, green, light sage (what?), moonlight blue and white, there's a color for everyone. The small, flame-retardant plastic unit sneakily hides any excess cables and extension bricks to keep everything nice and neat. You simply place your extension lead inside, tuck in the cables and close the unit.
To purchase a Bluelounge CableBox, it'll cost you about $29.95/£30 on Amazon.
Number 3: Xbox Elite Wireless Controller
The Xbox One controller is already one of the best controllers on the market, but what if I told you that there is something better? Well, as usual, I'm right, there is something better and it's called the Xbox Elite Wireless Controller.
As soon as you place your hands on the premium version of the Xbox One controller, you'll realize just how perfect the Elite is. It's pricey, but it feels like it should be. A slightly weightier feel
As soon as you place your hands on the premium version of the Xbox One controller, you'll realize just how perfect the Elite feels to hold. It's heavy, but not too heavy and the slightly more expensive buttons and replaceable components have that premium finish that other controllers lack.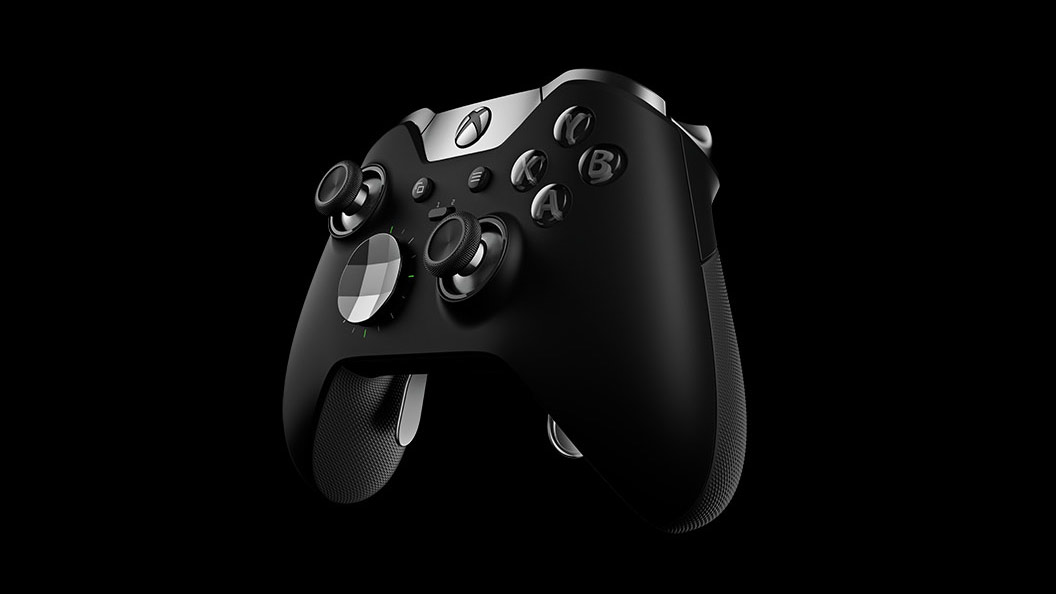 It isn't a cheap purchase though, so make sure the person this present is for is worth the extra wonga you're spending. At $139.46/£109.99 (at the time of writing), this is a fantastic piece of gaming kit for both PC and Xbox players.
Number 4: Hyperkin Duke Controller
The only thing you can really do to help your gamer friends as they get progressively older is to help them feel like they're young again, and nothing does that better than nostalgia. The Hyperkin Duke Controller is a wonderful replication of the fantastically fat and infamous Original Xbox controller.
The controller isn't wireless, which some may find annoying, but it is built incredibly well. The Original Xbox logo on the front has been replaced with a beautiful OLED panel which plays the original console's boot-up animation and this replication does add modern bumpers to the top of the shell.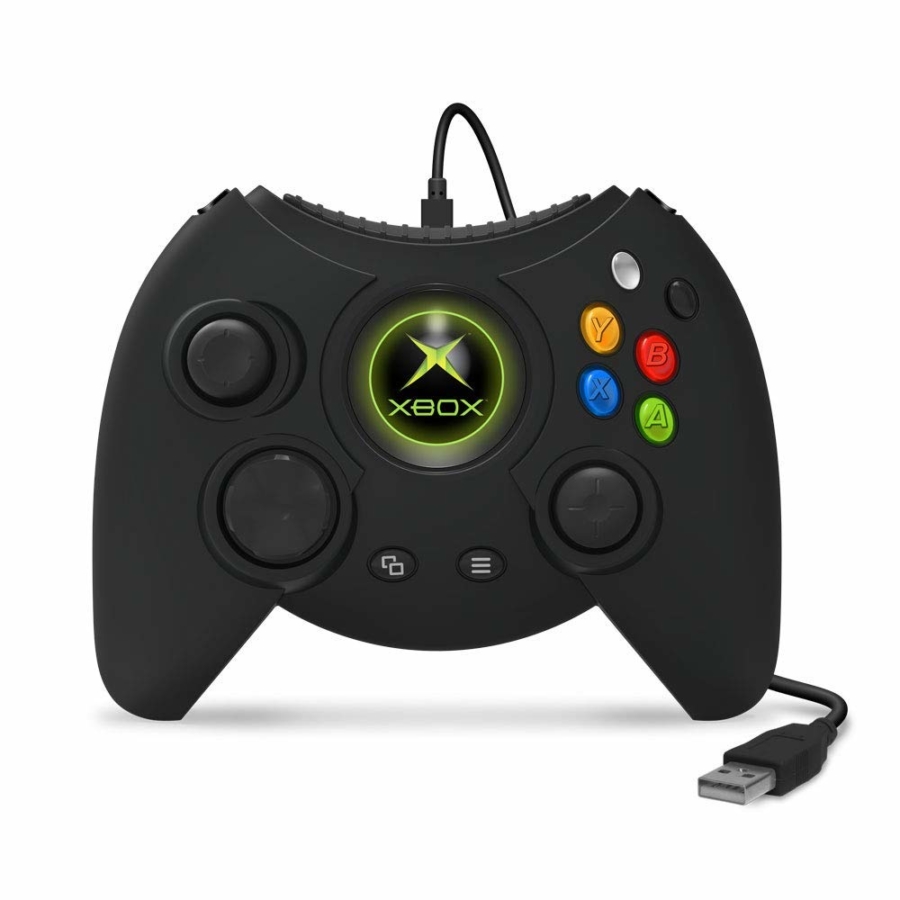 The Hyperkin Duke Controller costs £58.99/$69.96 on Amazon.
Number 5: A variety of not-actually-ugly Christmas Sweaters by Numskull
I know what you're thinking, "A Christmas sweater that isn't ugly? Stop lying to me!" Normally I'd be right there next to you, laughing and barfing at the unbelievable ugliness portrayed through woven wool and fabric. Numskull has done what many thought was impossible – they've made the nicest looking Christmas sweaters ever made.
Our favorites include this absolutely amazing Fallout 76 Christmas Jumper (which might be better than the game), a very nice Spyro the Dragon one, and the Adventure Time Finn & Jane version.
All of these sweaters are 100% knitted with premium quality and look like the most comfortable sweater you could ever wrap around yourself. Half-officially, we've asked Numskull to describe the feeling of wearing one of their Christmas sweaters in one word. They replied, "Festive! Cozy! Geeky!" because one word isn't enough to describe how great they are.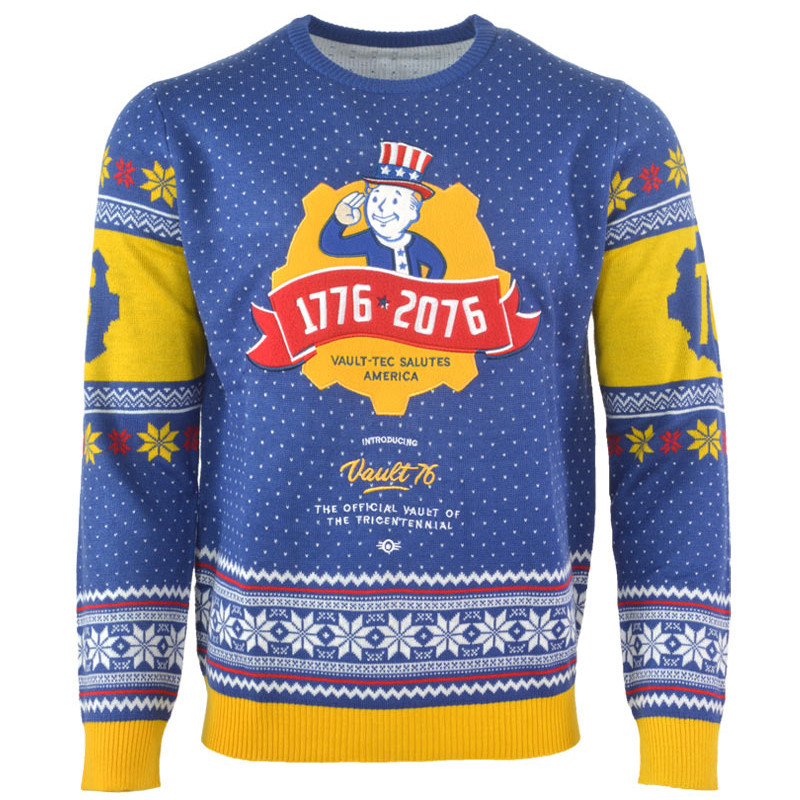 For £34.99/$49.99, these sweaters are the best you can get a fellow gamer for Christmas and a great reminder that your nan actually isn't as great at knitting as she thinks she is.
To browse all of Numskull's sweaters, click here.
Number 6: Xbox Character Totaku
In recent years, Totaku has become one of the best brands for affordable gaming figurines. There are figurines from dozens of game titles: Tekken, Bloodborne, Sea of Thieves, Crash Bandicoot, Sonic the Hedgehog, Tomb Raider, Halo and more are all available to purchase from various websites.
Our Xbox bias returns again as we recommend some of the newer Totaku's to be released. The all-new Conker, Banjo-Kazooie and Master Chief Totakus are fantastically recreated and are the perfect size to place on your desk or shelf.
There's a wide variety of Totakus for you to choose from and each of them are sold for just £7.99 a pop on Game.co.uk. They're fantastic little figurines with exquisite detail for their size, and they deserve a place on every gamer's desk.
Number 7: Xbox Game Pass
It's a fact now that Xbox Game Pass is one of the best deals available in gaming right now. Over 100 games a month are available in the service spreading across OG Xbox, Xbox 360 and Xbox One titles. First party games are also immediately added to the service on release meaning brand-new AAA games such as Forza Horizon 4 and the upcoming Crackdown 3 will be playable on the service.
For just £47.99/$69.99 at the time of writing, you'll be able to get a full year of Xbox Game Pass to gift to someone you love. Now, their backlog will be ever-expanding, and you'll be the cause of it in the best way ever.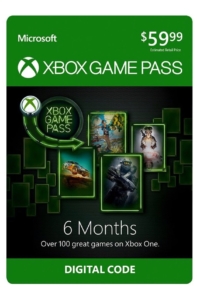 Number 8: Nintendo Switch
With Xbox still not releasing a handheld console for the third generation in a row, it's up to Nintendo once again to provide a great portable gaming experience. (It doesn't help that Sony refuses to iterate on the greatness it could have had with the Vita either, just saying.) The Nintendo Switch is the killer piece of kit for the generation with fantastic games like Super Mario Odyssey, Hyrule Warriors: Definitive Edition, Breath of the Wild, Super Mario Party, and more. It can also play Fortnite to shut up the kids.
For just $299.99 you'll get access to the Nintendo Switch console, a dock to connect the handheld to the TV, an HDMI cable, charger, Joy-Con controller and a grip.
Some cool bundles include the Nintendo Switch Super Smash Bros. Ultimate Edition and the Mario Kart 8 Deluxe Bundle, although at the time of writing it's cheaper to get the console and games separately. Must be that Christmas rush!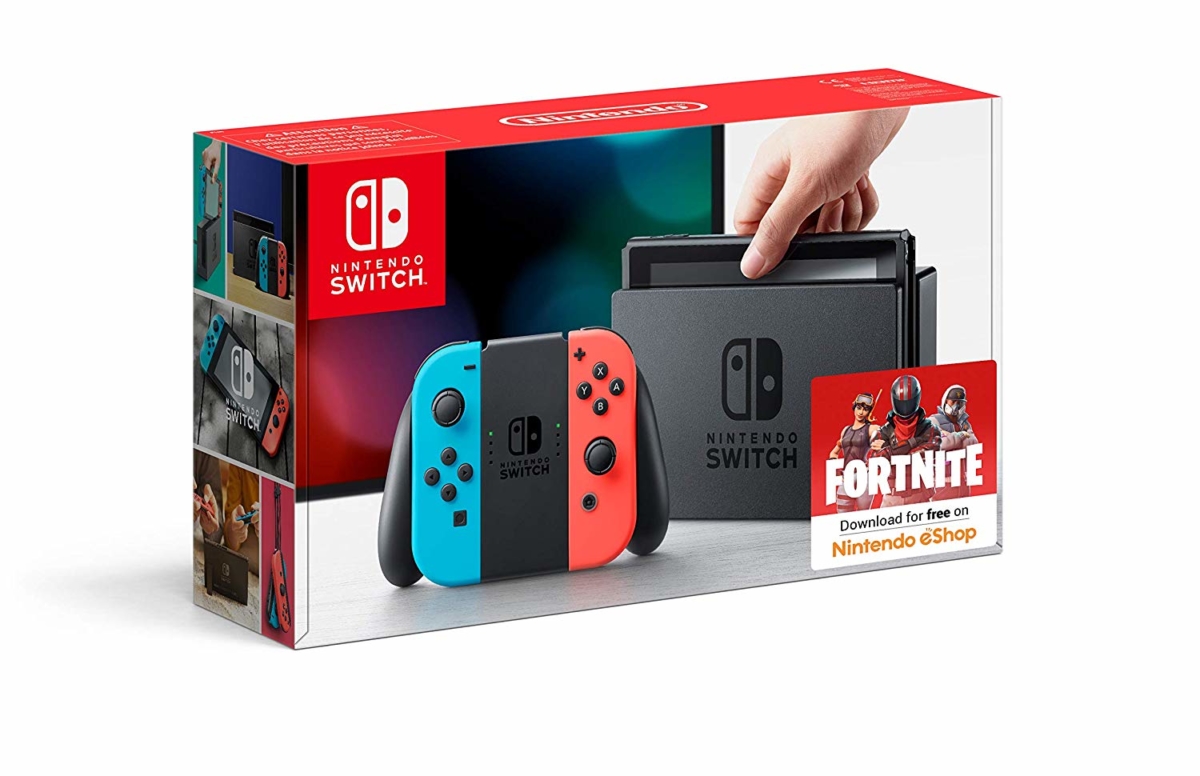 Number 9: Mayflash Magic-NS Wireless Controller Adapter for Switch & PC
If you are going to get someone a gift for Christmas, the Mayflash Magic-NS Wireless Controller Adapter is a great addition to anyone's collection. With this handy piece of tech, you'll be able to connect your Xbox, PS4 or another controller to your Nintendo Switch and PC.
The small USB-sized device plugs directly into your PC or Switch which through a USB port. You can even use the device to play your Joy-Con controllers on the PC or, weirdly, the PS3. For gamers with numerous consoles, this should help them use their favorite (cough, Xbox Elite controller) on different devices.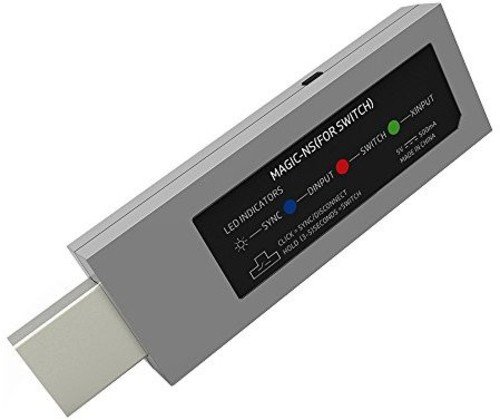 The Mayflash Magic-NS Wireless Controller Adapter is just $20/£20 on Amazon at the time of writing.
Number 10: Custom Xbox One Controller through Xbox Design Labs
Nothing screams I know you more than making someone a good custom controller. While you could fork out over a hundred quid to get your special ones a custom controller from a third-party seller, Microsoft finally realized just how lucrative the custom controller business is.
With different patterns like camo or shadow, myriad colors, multiple button types, and even a laser-engraved message, you can make a controller that really speaks to the one you're gifting it to. A standard controller costs just £59.99/$69.99, but additions such as rubberized grips will bring up the price.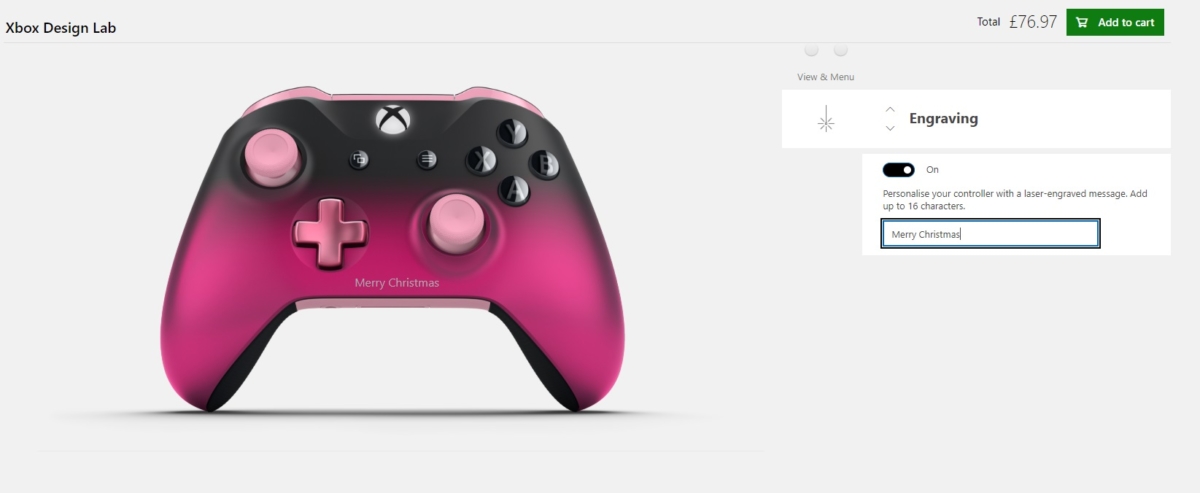 Number 11: Gaming Pin Badges
Anyone who says they don't like pin badges are liars, they just don't like cheap pin badges. That's where Numskull comes in yet again with their high-quality pin badges. Made with premium quality metal and enamel, these badges are absolute beauties.
There are badges from Fallout, Spyro, Tomb Rader, the Original PlayStation, Crash Bandicoot and more. These sets range in price, but we recommend the Spyro Pin Set for £24.99/$29.99. They come in a lovely little chest with ten beautiful pins inside. There are cheaper sets though, like the Pac-Man ones, which cost just £14.99.
Look at all the different pins Numskull sell here.
Number 12: Official Xbox Onesie
The Xbox Onesie is a beautiful piece of clothing that turned out to be absolutely-not-for-sale outside of Australia last year, but in true Christmas fashion Xbox are letting all of our dreams come true.
The Xbox Onesie is a nice piece of clothing designed to suit all of your gaming needs. It had some huge pockets to fit your controller in, an arm pouch to keep your phone, roll-able arms and legs, forearm grips (FOREARM GRIPS, WHAT?!), an extra-large hood for headsets and gaming sulks, and custom Gamertag embroidery.
If your gamer friends and family are Xbox fans, they'll appreciate this beautiful piece of clothing. The Xbox Onesie goes on sale Friday.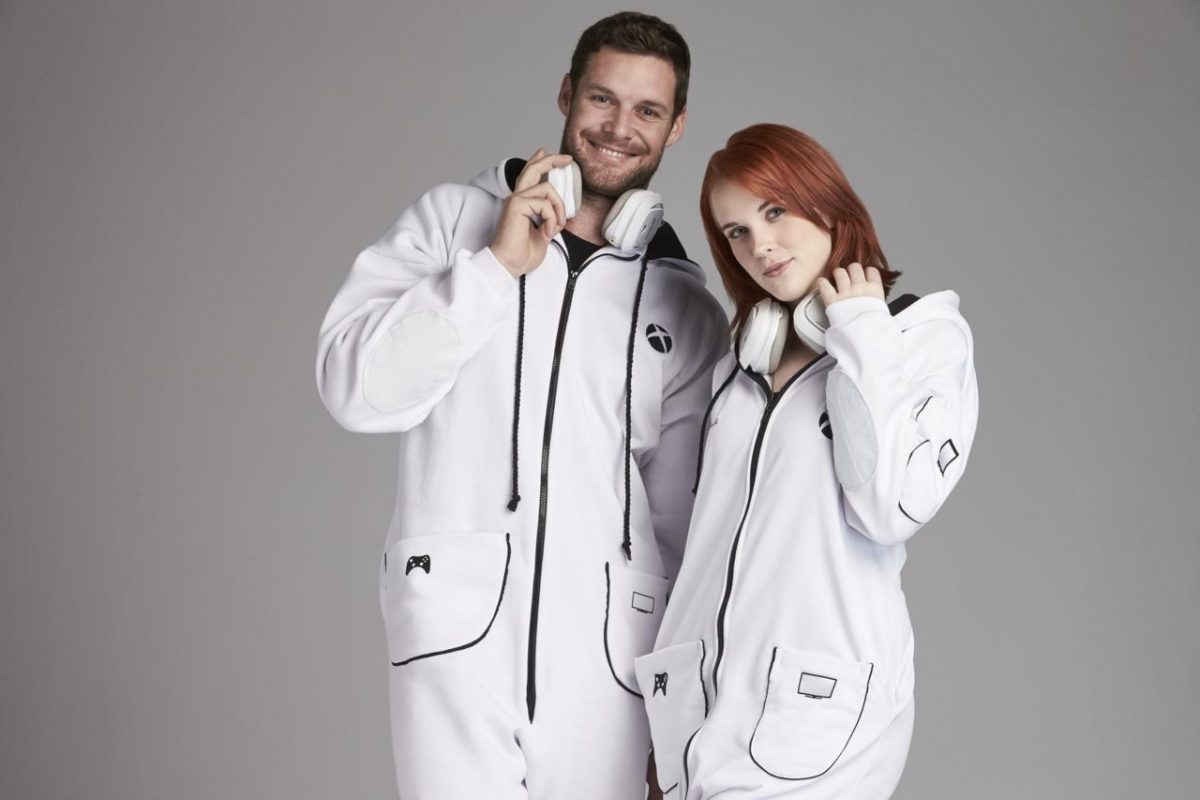 Number 13: Tiny Arcade – Licensed Retro Games
While these Tiny Arcade cabinets won't be as impressive and accurate as the upcoming Quarter Arcades, Tiny Arcade – Licensed Retro Games are a cute and playable addition to any retro gamer's collection.
With a current selection of Dig Dug, Galaga, Galaxian, Ms. Pac-Man, Pac-Man or Space Invaders, these adorable arcade replicas are fantastic pieces of officially licensed merch. Coming in at just 3.5" tall, 1.75" wide and 1.8" deep, this is a tiny cabinet that should make for an entertaining gift.
The Tiny Arcade cabinet is just $19.99; UK prices are variable.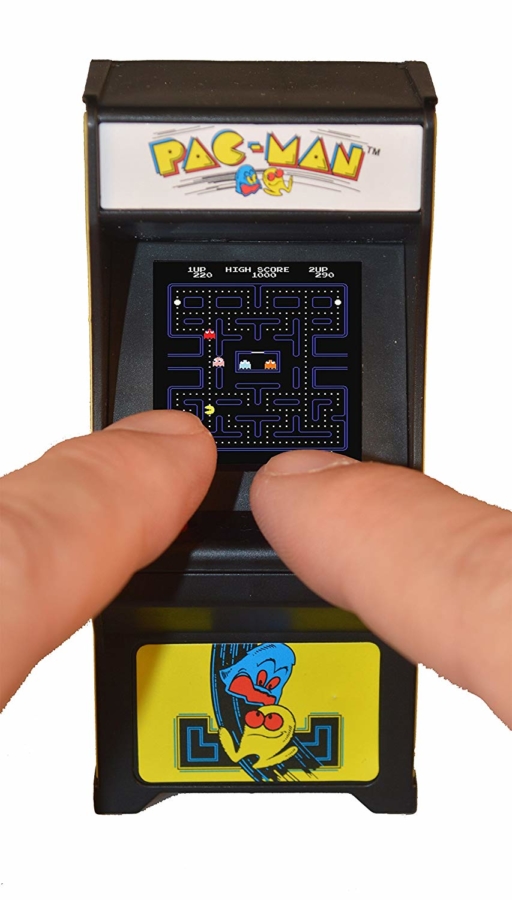 Number 14: Gaming Themed Monopoly
There's nothing quite as Christmassy as the yearly bloodbath at the end of the traditional Monopoly game. How will you make this year's Christmas Monopoly game more gamer-focused? Hmm? Well, thankfully, Hasbro has made versions of Monopoly for literally everything.
Halo Monopoly? Check. Mario Monopoly? Check. There's even a Fortnite Monopoly! Whoever made that, go to jail. Do not pass go. Do not Collect £200. Just kidding, the kids will love it.
So, if you're willing to risk friendships and possibly family over something as trivial as Monopoly, try getting one of the many different forms. It'll mix it up a bit.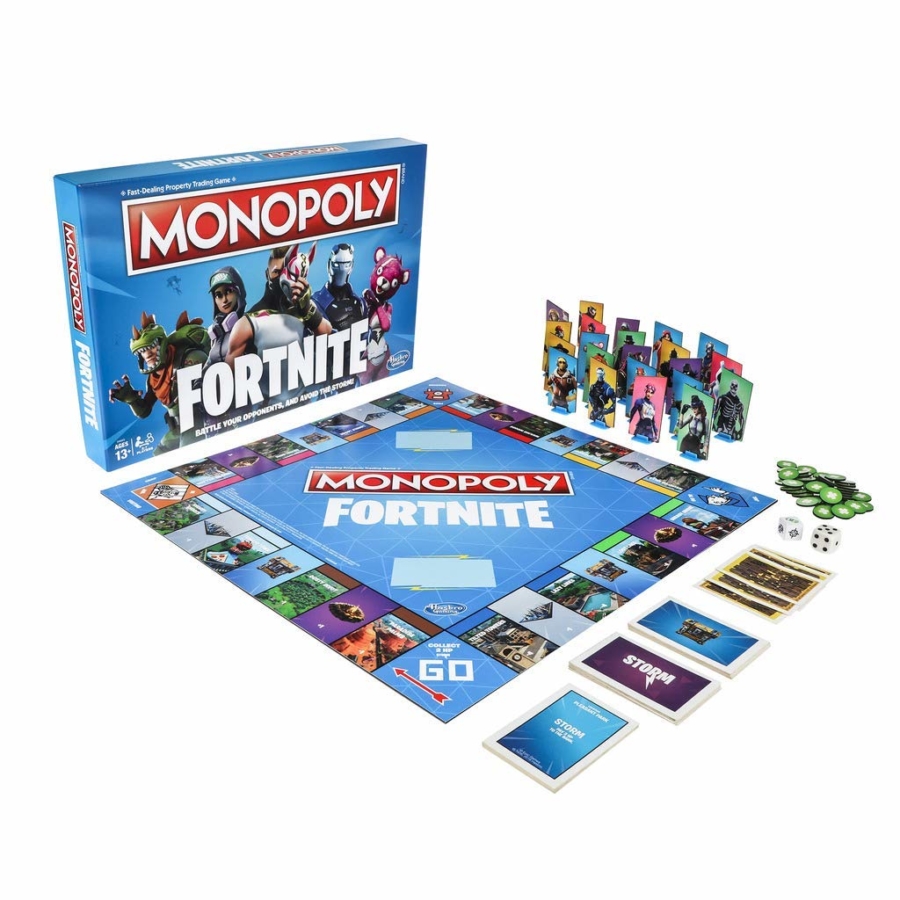 Since Christmas is the time for sharing, tell everyone your gaming Christmas gift ideas in the comments below! We're excited to read them!