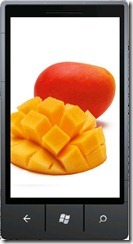 The Mango press release has come and gone with reviews from the media mostly positive. The big question on the minds of users is when are developers getting the same Mango love? As indicated previously (right here) Mango is still coming to developers. But why the media and press first versus developers if Microsoft prides itself on developers developers developers? Brandon Watson, Senior Director of Developer Experience at Microsoft, has a few things to note in his recent interview at Windows Phone Dev Podcast. He reiterates that:
We [Microsoft] are trying to land news on consumer features, so we seed reviewers 1st, just like devs get dev tools 1st.
Devs will get access – trying to make the process works…we learned a lot from setting expectations…from updates not going well…we want…to make sure that developers are going to be treated fairly with the Mango rollout
Despite the candid information, Watson was mum on whether student developers will also receive access to mango and and the time frame when it occurs. So, given the commentary, what do you think? Will all developers (including student developers) get that sweet and sexy Mango goodness? Discuss!
Source: wpdevpodcast episode 22 & Brandon Watson