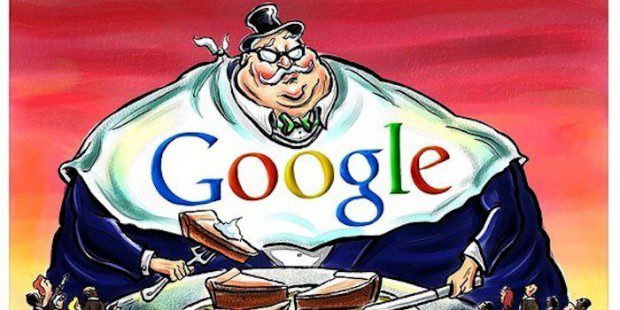 We have been following the EU's investigating into Google's anti-competitive practices for some years now, and its second major investigation is now coming close to a conclusion.
Last year the EU fined Google $2.7 billion for its abuse of its search dominance to push its comparison shopping service.
Now the EU has indicated they are getting ready to impose a fine on Google for its abuse of its smartphone operating system monopoly which could be up to 10% of its annual turn-over, or around $11 billion.
Margrethe Vestager, the serving European Commissioner for Competition, said that the commission is "poised to announce the negative finding within weeks," without revealing an actual number.
Google stands accused of using its dominant Android mobile operating system to shut out rivals and favouring its own services.
Besides the fine other remedies may include asking Google to:
Stop paying financial incentives to smartphone makers to pre-install Google Search exclusively on their devices
Stop forcing smartphone makers to pre-install its proprietary apps if this restricts their ability to use competing operating systems based on Android.
Google "cannot punish or threaten" companies for not complying with its conditions.
With Microsoft increasingly building their platform on Android, the ability to offer competing services without losing access to the Google Play Store, for example, would be an ideal solution, allowing Microsoft for example to partner with OEMs such as Samsung to replace the Google Search bar with Bing and Google Mail with Outlook.
Russia won a similar compromise from Google recently, allowing OEMs to install alternate services such as the much more popular Yandex search engine. Microsoft has had its own run-ins with the European Commission, but as a major provider of Google-alternative services may be the main beneficiary of the decision.
The European Commission does have teeth and recently forced Apple to pay back $15 billion in back taxes to Ireland.  While the Google fine may not reach quite the same heights, it's impact may end up being much more far-reaching in making a supposedly open operating system really open.