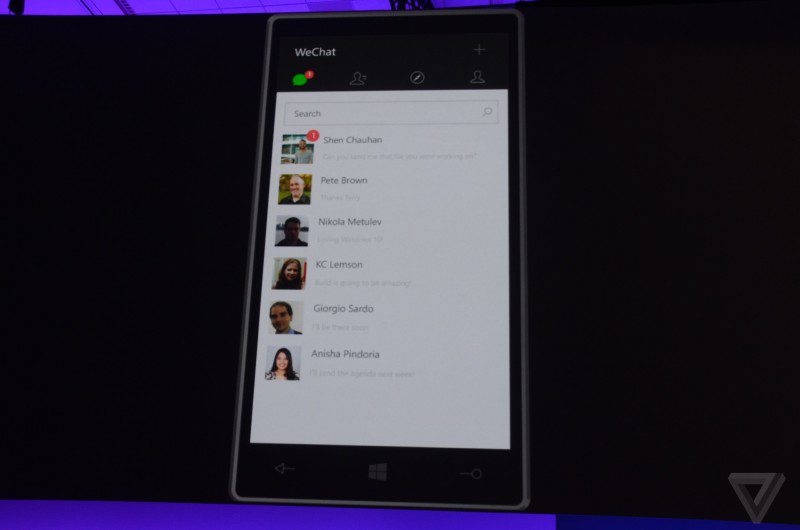 Many developers may be embracing Microsoft's UWP plans, but not all are impressed by their prospects with the new system.
One of Microsoft's launch partners, Tencent, the owners of WeChat is reported to have bailed on the universal Windows Platform, diverting all their developers to other parts of the firm and leaving the Windows app in maintenance mode. At first blush this seems weird if you were to consider that WeChat was one of the original launch partners for the Windows 10 initiative. But, we would note that since WeChat for Windows 10 was announced at Build 2015, almost a year ago, neither hide nor hair has been seen of WeChat in the Windows 10 store, along with popular messaging app Viber.
WeChat is a very popular messaging app for China and if Microsoft can't get them on board, their prospects are even gloomier in China than they were before.
---
Image via the Verge