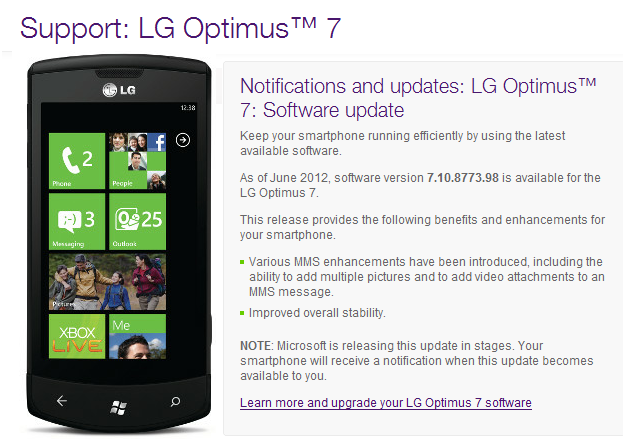 On their support pages Telus has announced that the 8773 update for the LG Optimus 7 is ready to roll out now, with users just waiting for the update notification.
The update will bring various MMS enhancements, including the ability to add multiple pictures and to add video attachments to an MMS message and Improved overall stability.
Interestingly they make no note of WIFI tethering, suggesting it may not be coming to the handset.
Have any of our readers received the update notification yet? Let us know below.
Thanks Graham for the tip.