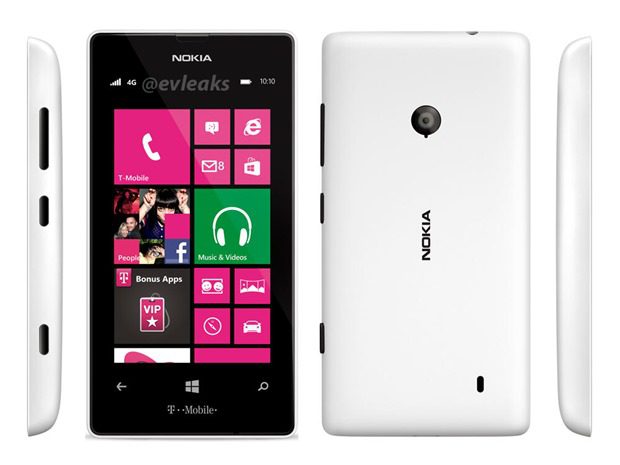 evleaks have posted this render of the T-Mobile USA Nokia Lumia 521.
The handset retains the good looks of the Nokia Lumia 520, and in fact looks even better in white. The smartphone recently passed through the FCC and should hit the market in the May-June time frame.
The handset features a 1 GHz Dual Core processor, 512 MB RAM, 8 GB mass memory, support for microSD cards up to 64GB, 4" IPS LCD display, 5Mpix camera and of course Windows Phone 8.
The pricing is not available, but with T-Mobile now exposing the real price of handsets better, the cheap smartphone may do quite well on the carrier.