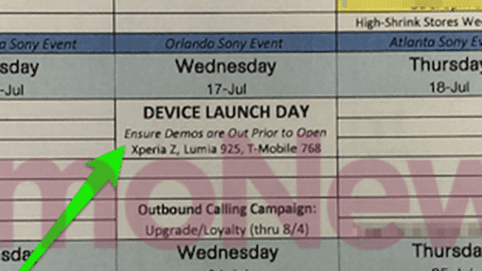 We posted yesterday that we expected the Nokia Lumia 925 will be coming to T-Mobile USA 2-3 weeks from now.
Now TMoNews have leaked an internal play sheet from T-Mobile which confirms the date, stating the handset will become available on the 17th July 2013.
TMoNews expect the handset will sell for $99.99 down with 24th months of $20 payments, or a once-off price of $579.
Are any of our readers saving their pennies for the handset? Let us know below.