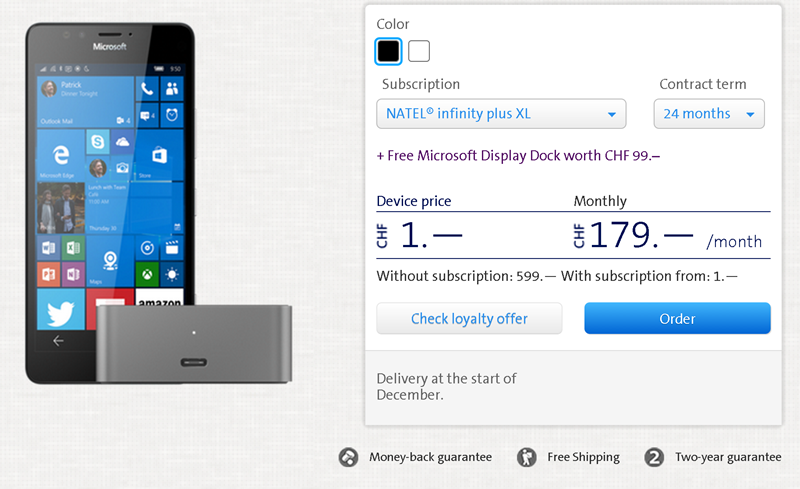 Swiss carrier Swisscom has listed the Lumia 950 and Lumia 950 XLon their online store for pre-order, with delivery set for early December.
Both devices will come bundled with the Continuum Dock, listed at 99 CHF worth, with the Lumia 950 available in White and Black, and the Lumia 950 XL in Black only.
The device is available on variety of plans, including some which will see the device virtually free at 1.00 CHF.
Interestingly Swisscom is also listing accessories such as Mozo's replacement back (49.90 CHF).
The various plans and prices can be see at Swisscom's website here (Lumia 950, Lumia 950 XL).
Thanks