Is Copilot the best AI companion out there? Help us find out by answering a couple of quick questions!
Microsoft has quietly rebranded the Surface Audio app on iOS and Android to Microsoft Surface for seemingly no reason at all. 
After launching nearly three years ago, the Surface Audio app has been a loyal companion app to those with Microsoft's Surface Headphones and or Surface Earbuds, allowing users to update the headphones as well as customise settings with an equalizer. 
Unfortunately, Surface Audio's time is drawing to an end, as Microsoft is now rebranding and pushing users towards the dedicated Microsoft Surface app, Aggiornamenti Lumia reveals.
Thankfully, despite the name change, the Microsoft Surface app on iOS and Android appears to do exactly the same thing as the former Surface Audio app, albeit under a different name, making us wonder why there's any need to rebrand the app in the first place. 
To notify users of this rebranding, and the death of Surface Audio as we know it, Microsoft has given us a handy UX notification, telling us to "use the Surface app to customize your audio experience on Surface Headphones or Surface Earbuds." 
"For the best experience, uninstall the Surface Audio app (no longer supported by Microsoft)," the notification continues.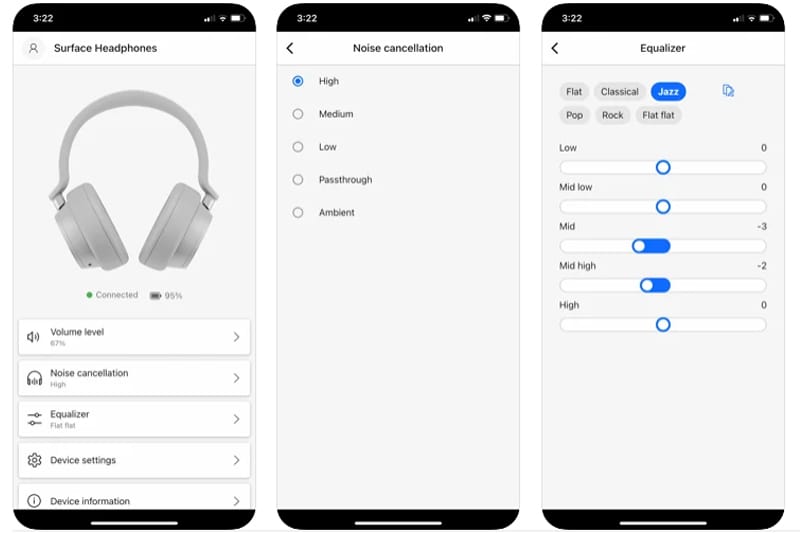 In case you don't have Surface Headphones or Surface Earbuds and aren't already well versed in what once was the Surface Audio app, here's what the Microsoft Surface app will allow you to do on iOS and Android:
Update your earbuds and headphones

View and change device info

View battery info and volume level

Personalize settings

Change equalizer settings to get the sound you want

Control which devices are connected

Change language settings

Reset your earbuds and headphones to the factory settings

Watch tutorial videos

Send us feedback