Sunset Overdrive isn't doing a very good job at hiding its now-inevitable PC port. First an official rating on the ESRB, then a SteamDB listing, and now the leak of its official achievements. Someone really needs to get better at plugging those leaks.
Listed as Sunset Overdrive (Win 10), the achievements list leaked onto the popular cheevo-tracking website TrueAchievements.com. The game's list features 80 achievements worth 1000 gamerscore.
The site even posted an image of the game's official Game Hub page where it went by the codename "Sunflower". Of course, Microsoft are staying silent about the game's PC release until XO18 on November 10th, but we all know the truth!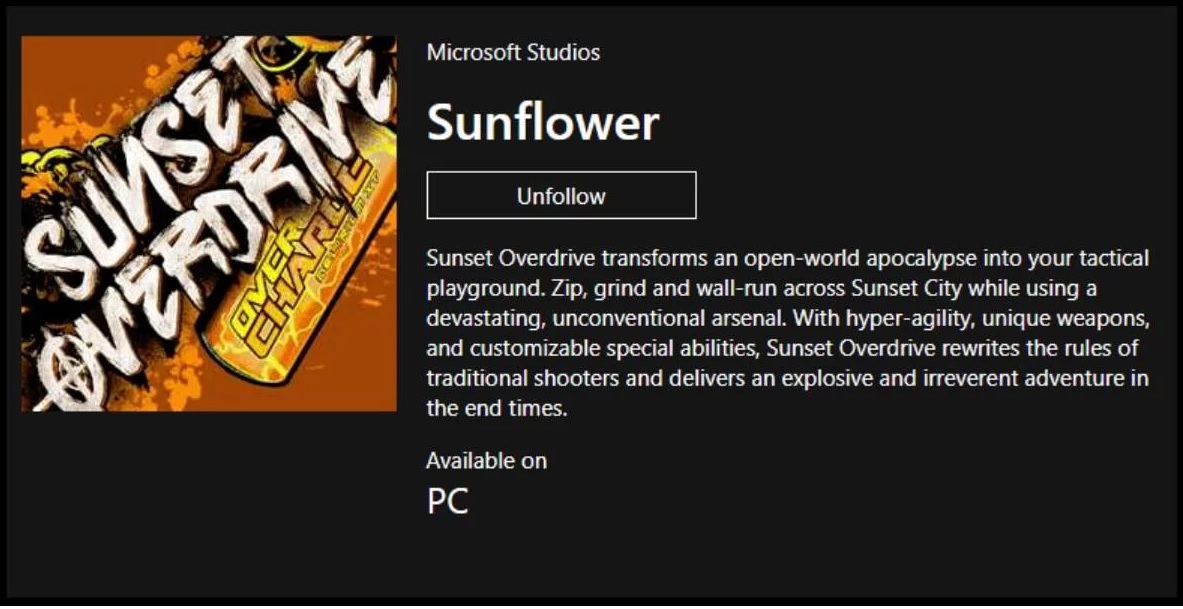 Sunset Overdrive is available on Xbox Game Pass or for £14.99/$19.99.
Source: True Achievements