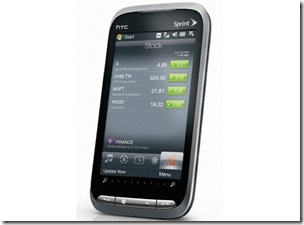 In a web chat with Sprint customers Sprint executive David Owens let is be known that while their Windows Mobile 6.5 upgrade for the HTC Touch Pro 2 is currently in testing, surprisingly they expected to release it only in "early 2010". 
With the update already being released for unlocked devices by HTC this is quite a significant delay and quite a surprise, and we can only hope it means the upgrade will bring some WM 6.5.1 goodness instead of inducing an even longer delay for the finger-friendly enhancement it brings.
He further let slip that the carrier is rearing for the Windows Mobile 7 release, wanting it "as soon as possible" but that of course this would be up to Microsoft to deliver.
Further titbits of information was that all smartphones would now require data plans, but that tethering was now officially banned for all these devices also, and that WIMAX phones were expected in 2010.
Source: Gearlog via Phonescoop