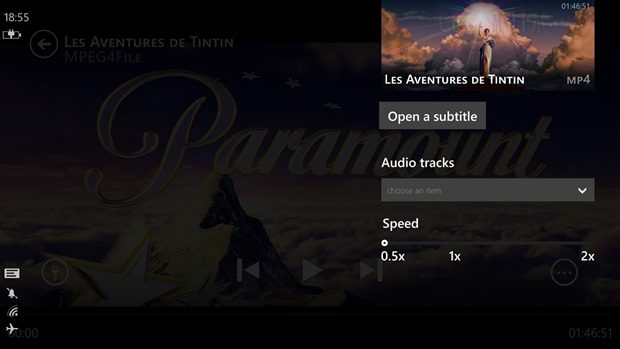 Thomas Nigro, designer and developer for Videolan, has posted some screen shots of VLC for Windows Phone.
As we posted last night, the gorgeous-looking app is now a universal app with 90% code share between the desktop and mobile version.
This includes the XAML UI of the app, which is designed to be responsive, meaning the app fits itself to the shape and size of the window, making it ideal not just for full screen tablets and phones, but also for future windowed metro apps strongly rumoured for Windows Threshold.
Thomas also writes that the current version is somewhat slow, but that the VLC wrapper was recently upgraded from DirectX2D to DirectX3D, which should offer performance improvements. The current version also lacks DLNA support on Windows Phone, but this may change in the future.
Unfortunately he also writes that there are still some remaining issues with the ARM compiler which is delaying the Windows Phone app, but as soon as this is resolved they are ready to publish the app.
The screen shots certainly make it look like it is worth the wait.  See more at Thomas's blog here.