Smartphones: Does size really matter?
3 min. read
Updated December 1st, 2013
Published December 1st, 2013
---
Readers help support MSPoweruser. When you make a purchase using links on our site, we may earn an affiliate commission.
Read the affiliate disclosure page to find out how can you help MSPoweruser effortlessly and without spending any money. Read more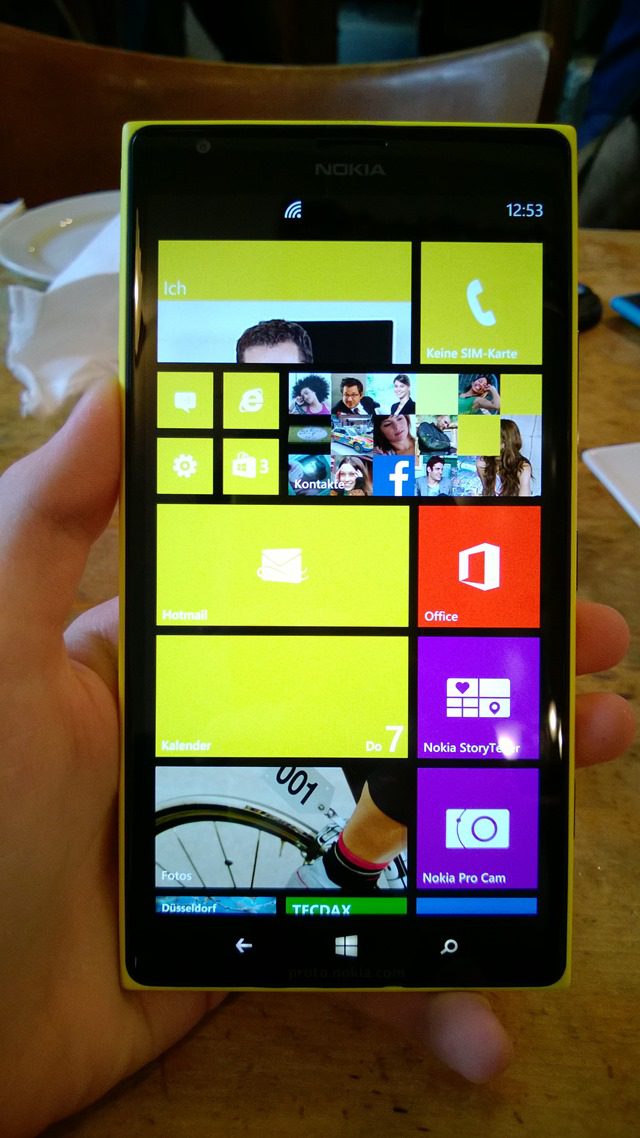 A friend's (yes, even bloggers have friends, at least most of us) smartphone stopped working properly after about three years and she is now looking for a new one. I could give her tons of suggestions but there is one problem: It is supposed to not be bigger than 4", and that makes everything very difficult.
You may be asking yourself now why, but let's face it, except the iPhone there is no high-end 4" handset, and even the iPhone is not the "highest-end". Of course, the Lumia 520 and especially the 620 are both great devices for their value, but that is the problem: for their price point. There are also the Huawei W1 Windows Phone or HTC Desire 300 Android device, but she said it shouldn't be too expensive but also not too cheap. There are three smartphone one can clearly recommend then: 1st Lumia 620, 2nd Huawei W1 and 3rd HTC Desire 300, and while the HTC already is a little too big that is basically it. All other handsets with a 4" screen are mostly already outdated.
Millions of smartphones are sold every year, and only three current devices can be called small. Add .3 inch (in smartphone measurements these are worlds!) and you get the first recommendable devices which are being called "mini". All good smartphones start at 4.3", budget smartphones mostly have 4-4.3" and under 4" it is hard to find anything at all.
The trend is clearly going to bigger phones. The Samsung Galaxy Note 3, HTC One Max, Sony Xperia Z Ultra and the Nokia Lumia 1520 are showing this better than anything else. The question is, however, whether it really makes sense.
I was able to test the Lumia 1520 with its huge 6" display and while I basically liked it I had to say it is big. Really big. Too big. Using it with one hand is impossible unless you are the person with the world's biggest hands, so typing, swiping, clicking, tapping and holding has to be done with two hands. It almost feels like you are using a tablet. Sure, the technology is moving on and it simply needs more room, but where is the innovation? As an example: 1080p screens are all above 4.7 inch, which is fine because on smaller screens it makes absolutely no sense, but why can't we get a 2000mAh battery together with a good dual or even quad core processor combined with 1GB of RAM and a good camera together with a 4" HD display? This is the point where innovation is lacking. Innovation does not mean having the fastest 3GHZ Hexa Core processor if it only fits into phones almost as big as tablets. Innovation means making actual standards smaller and more efficient.
I have absolutely no problem with a big line up of devices so everyone can pick up what they think fits most to them, but such a line up does not exist. You can choose between small and big low budget devices, medium sized and big mid-range handsets and big to ultra big high end phones but there is no option to have small mid-range or high end handsets. In my opinion this is a gap which really needs to be filled as quickly as possible as there are so many potential customers out there. I personally think 4.5 to 4.7" are perfect and I would not like to have anything bigger or smaller than that, but as it seems I will have to sooner or later…
What do our readers think?